1978
The World of Outlaws is formed by Ted Johnson.

The picture above is from Devils Bowl Speedway in Mesquite, TX., scanned from the wonderful book by Mike O'Leary, titled "Outlaw Sprints". MBI Publishing . Jimmy Boyd is in the #21, being chased by Doug Wolfgang in the first World of Outlaws race ever held in 1978.

Steve Kinser is the first WoO points champion, winning 11 of the 41 races run. Kinser won his first WoO A-Main at Eldora Speedway, May 21st. ...For the year, Steve won 39 features overall.
Doug Wolfgang wins the Knoxville Nationals, and the Skagit Dirt Cup in the Speedway Motors #4x

Gary Patterson is outside of Johnny Anderson in Calistoga Speedway action.

Tim Richmond is USAC sprint car Rookie of the Year.
Shane Carson wins the final WoO race of the season ($10,000) at Eldora. He was driving the Nickles Bros. sprinter.
Lealand McSpadden won the Western World Championship, and the WoO Summer Nationals at ASCOT.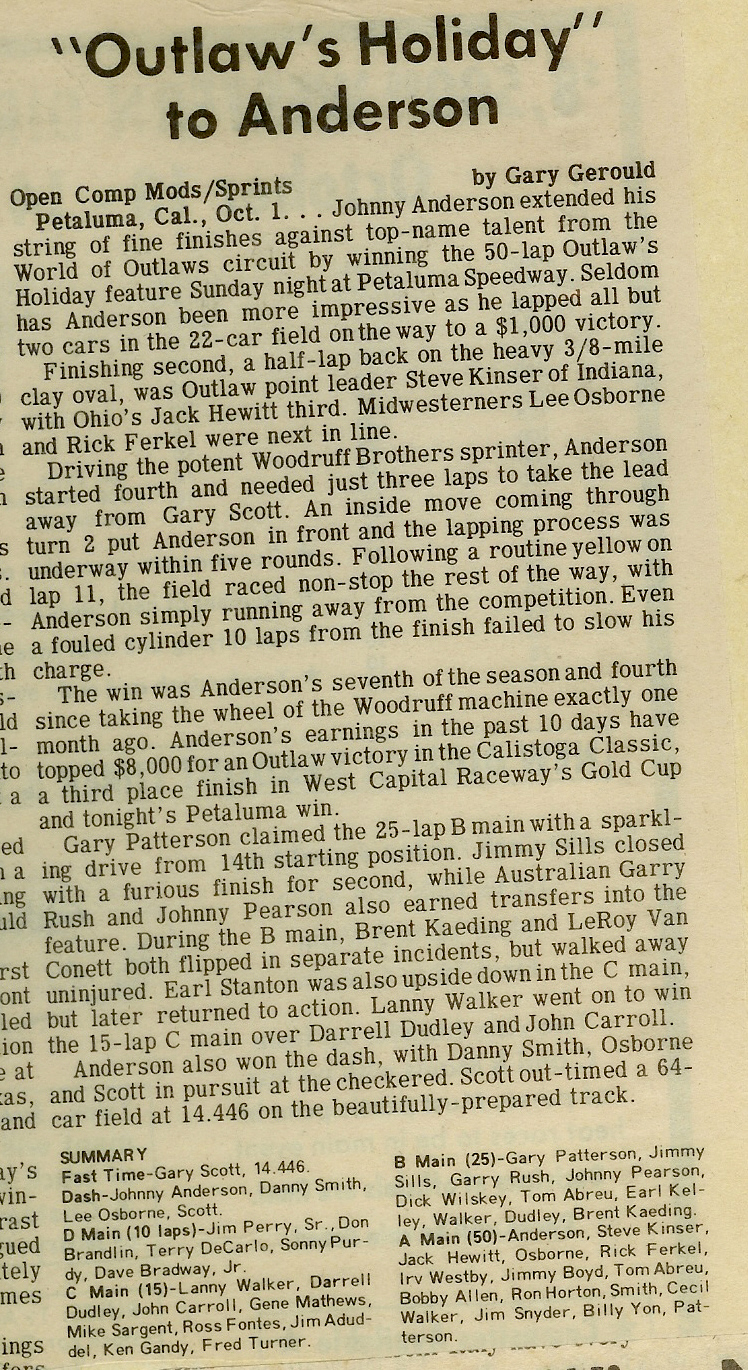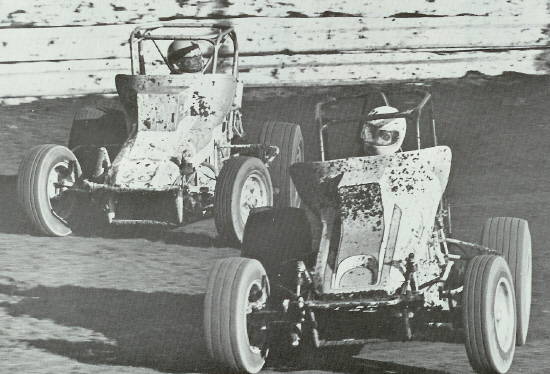 If they would have raced for a million in 1978, these two would have gassed it up! Ron, "RC", Horton is on the top, and Ohio's Rick Ferkel works the low groove at Calistoga. (Scanned from NARC Yearbook)
Steve Smith wins the first WoO race at Lincoln Speedway (PA.)
Bill Engelhart cops Hoosier Hundred.
Hank Butcher and Larry Clark Star in Jimmy Caruthers Memorial for midgets and sprints.
Randy Wolfe suffers a broken back in violent Syracuse flip.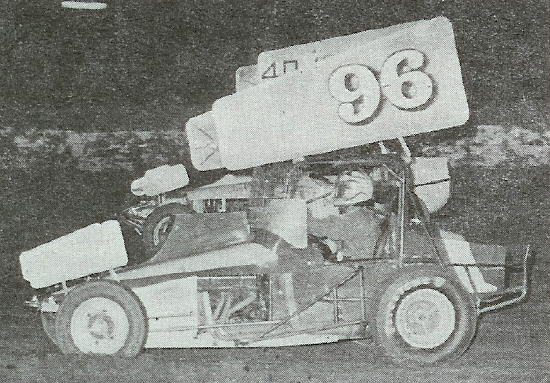 ---
Drivers Index - Over 140 drivers with their own page!
Images
Yearbook Headlines - ...Yet another HammerDown! "work-in-progress" that we enjoy sharing with our readers. Please check back often, as each year will be updated further.