HammerDown! Logo Tee - Ash Grey with the bold HammerDown! logo screen printed in Royal Blue. High quality, Hanes Beefy T.
ON SALE!
$9.99 - Add to shopping cart by clicking on your size.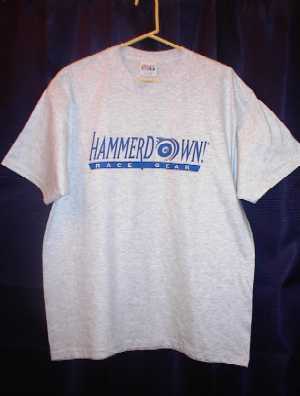 HammerDown! Big Sack Tee Shirt. This is a Hanes Beefy T. Ash grey with BIG SACK on front and listing of the 40 most exciting drivers in NARC History on the Back
ON SALE!
$9
Add to shopping cart by clicking on your size. - Large, XXL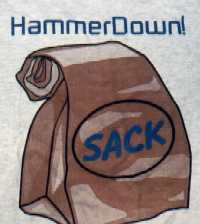 XL - SOLD OUT