2003 All-HammerDown! Team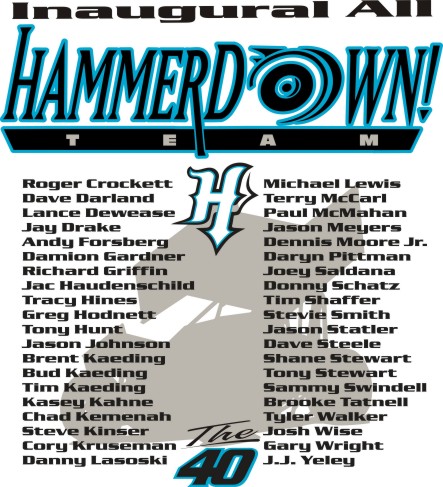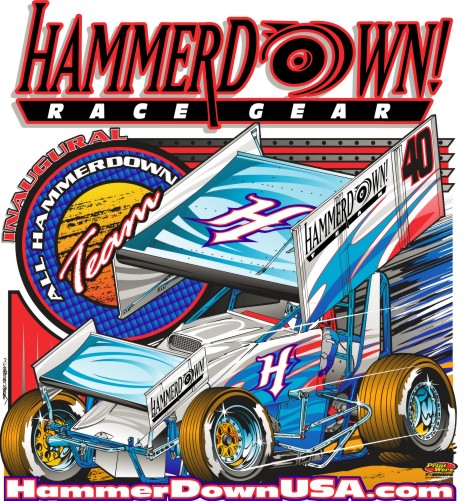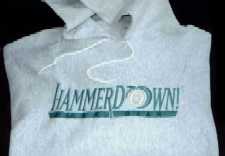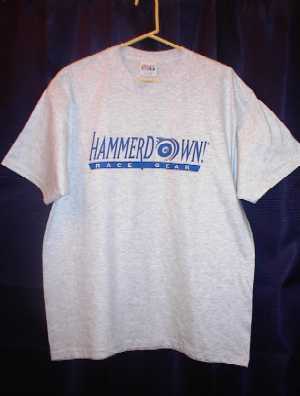 HammerDown! Publications. Now on sale in the HammerDown! Store
Art Spaulding Photography Portfolio
Images
Here is how the selections were made. Every 5 days or so after October 31, 2003, a new poll asked readers to pick one driver, from a group, that most fit the HammerDown! style of driving during the season.

Criteria: HammerDown! drivers in our eyes, are first and foremost, winners. They also exhibit professionalism, and composure while having an ability to ignite a crowd with their daring moves on the speedways across the USA.
The format to compile the list of 40 drivers.

The top three vote getters in each "heat" will make the list. There will be 8 heats. (3 transfers X eight heats = 24 listmakers)

The 4th through 6th place finishers will go into a huge last chance poll where the top six will make the list to bring the total to 30 drivers.

The final ten will come from ten distinct "winner take all regional feature" polls.
Poll Order: 8 Heats - Top three vote getters make All-HammerDown! team.
Winged Sprint Cars - Dirt 1/4 mile or less. All-HammerDown Winged Sprints - Short Track (Andy Forsberg, Tim Kaeding, Steve Kinser)
Winged Sprint Cars - Dirt 1/2 mile or bigger. - (Dennis Moore Jr., Danny Lasoski, Donny Schatz.)
Winged Sprint Cars - Dirt One thirds, and three-eighths mile. - (Paul McMahan, Jason Meyers, Jac Haudenschild.)
Non-Wing Sprint Cars - Dirt - (J.J. Yeley, Bud Kaeding, Damion Gardner)
Pavement - Midgets, Sprints - (Tony Hunt, Dave Steele, Michael Lewis)
Silver Crown - (Tyler Walker, Dave Darland, Kasey Kahne)
Dirt Midgets - (Josh Wise, Jay Drake, Tony Stewart)
All Forms - (Brent Kaeding, Greg Hodnett, Shane Stewart)

Last Chance Poll - Top 6 make All-HammerDown! Team - (Sammy Swindell, Daryn Pittman, Richard Griffin, Tracy Hines, Joey Saldana, Tim Shaffer)

Regional Poll Order: 9 features. Winner makes All-HammerDown! Team.

Central Pennsylvania - Lance Dewease
Indiana / Ohio - Chad Kemenah
Northern California - Jason Statler
Southern California - Cory Kruseman
Northwest - Roger Crockett
Southwest - Gary Wright
South or East - Stevie Smith
Upper Midwest - Terry McCarl
International - Brooke Tatnell
Final Poll - Jason Johnson
HammerDown! Publications