HammerDown! Race Gear Beanies - $14.99
25 Greatest Sprint Car Drivers of all-time.
Yearbook Headlines:
Images 1, 2, 3, 4, 5, 6, 7, 8, 9,
Positivity - By Bobby Gerould

HammerDown! Race Gear Beanies - $14.99
Old School DRIVERS
LeRoy Van Conett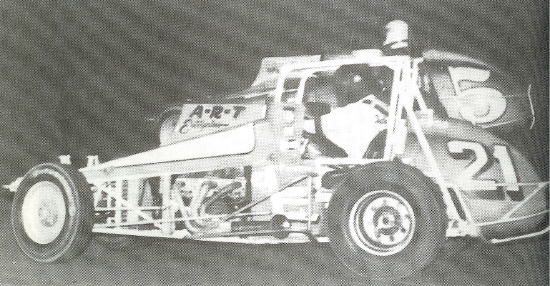 LeRoy VanConett won two features at ASCOT Park in 1979. (Scanned from ASCOT Yearbook 1979-80)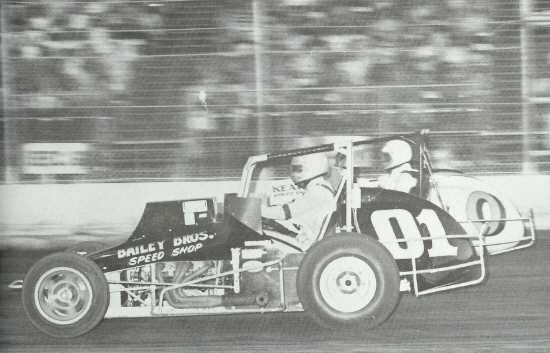 In 1978, two future Hall-of-Fame drivers, LeRoy VanConnett #01, and Rick Ferkel #0 battled at Calistoga Speedway. (Scanned from 1978 NARC Yearbook)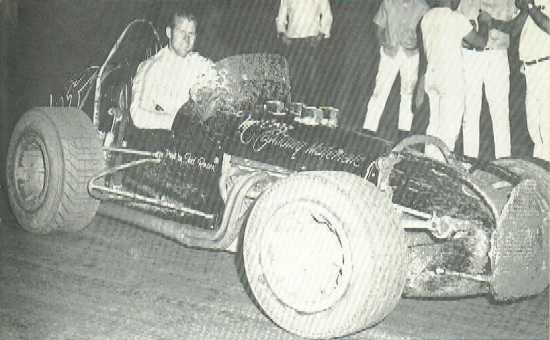 LeRoy in 1969.
...Thanks to a Budwesier Beer Man named Steve, HammerDown! has our hands on a custom Calistoga Speedway scrapbook, circa 1974-76, kept by Steve's old roommate. Steve was kind enough to bring the scrapbook to Calistoga this weekend, and he has allowed us to take it back to the HammerDown! lab for scanning, and detail gleaning. The first pearl comes in the form of a rare extended quote from LeRoy Van Conett of Galt California, a sprint car Hall-of-Famer, who was quoted in the Napa Register in 1975 after winning a NARC sprint car main event on a dry-slick Calistoga Speedway. LeRoy, 40 years-old at the time, and in his prime said with wisdom...

"We made several changes to the car during the evening, mostly tires and gears. It was dangerous in the early going. In situations like tonight, I drive very carefully and defensively in the first part of the race, trying to avoid the accidents. I stay low in the turns and stay extra alert. After the traffic spreads out, I'll look for the breaks and go high when I think it'll work. But I'm not one to take unnecessary chances"