USA Tracks
Arizona
California
Arco Arena - Sacramento, CA.

ASCOT Park - CLOSED - Gardena, CA.

Cal-Expo - Sacramento, CA.

Clovis Speedway - CLOSED - Clovis, CA.

Dixon May Fairgrounds - Dixon, CA. - Closed.
Ernie Purssell Memorial Speedway - Grass Valley, CA. Closed.
Laguna Seca Raceway - Monterey, CA.
Madera Speedway - Madera, CA. ...Chinese Food at a race track? Yes. At Madera Speedway you can partake in Asian fare from the grandstand concessions. From my very discerning Chinese Food palate, the sweet & sour pork was good. The chow mein was average, and the fried rice just okay. Thumbs up for having Mountain Dew!
Merced Fairgrounds Speedway - Merced, CA.

Mesa Marin Raceway - Bakersfield, CA.

Old San Jose Speedway - San Jose, CA. Closed

Pomona Raceway - Pomona, CA.

Quincy Speedway - Quincy, CA.

Redwood Acres Raceway - Eureka, CA.

San Jose Speedway - CLOSED - San Jose, CA.

Sears Point Raceway - Sonoma, CA.
Stockton 99 Speedway - Stockton, CA.
Twin Cities Speedway - Marysville, CA.
Ukiah Speedway - Ukiah, CA.

Ventura Speedway - Ventura, CA.
Watsonville Speedway - Watsonville, CA.

West Capitol Raceway - CLOSED - West Sacramento, CA.
Colorado
Colorado National Speedway - Erie, CO.
Pikes Peak International Raceway - Colorado Springs, CO.
Connecticut
Lime Rock Park - Lime Rock, CT.
Florida
Daytona International Speedway - Daytona Beach, FL.
Georgia
Atlanta Dragway - Commerce, GA.
Dixie Speedway - Woodstock, GA.
Illinois
Chicago Motor Speedway -
Route 66 Speedway - Joliet, IL.
Springfield Speedway ("Little Springfield") - Springfield, IL.
Indiana
Anderson Speedway - Anderson, IN.
Indianapolis Motor Speedway - Speedway, IN.
Kokomo Speedway - Kokomo Indiana
Lawrenceburg Speedway - Lawrenceburg, IN.
Terre Haute Action Track - Terre Haute, IN.
Winchester Speedway - Winchester, IN.
Iowa
Kansas
81 Speedway - Wichita, KS.
Heartland Park - Topeka, KS.
Lakeside Speedway - Kansas City, KS.
Maryland
Hagerstown Raceway - Hagerstown, MD.
Michigan
Detroit Grand Prix - (Belle Isle) Detroit, MI.
Minnesota
Brainerd International Raceway - Barinerd, MN.
Minneapolis Grand Prix - Minneapolis, MN.
Missouri
Nebraska
Eagle Raceway - Eagle, NE
Nebraska Raceway Park (I-80) - Greenwood, NE.
Nevada
New Hampshire
New Hampshire International Speedway - Loudon, NH.
New Jersey
Meadowlands Grand Prix - East Rutherford, NJ. (closed)
New York
Hamburg Fairgrounds - Hamburg, NY.
North Carolina
North Dakota
Ohio
Cleveland Grand Prix - Burke Lakefront Airport, Cleveland, OH.
Eldora Speedway - New Weston, OH.
Mid-Ohio Sports Car Complex - Lexington, OH.
Oklahoma
Oregon
Pennsylvania
Lernerville Speedway - Sarver, PA.
Lincoln Speedway - Hanover, PA.
Williams Grove Speedway - Mechanicburg, PA.
Tennessee
Bristol Motor Speedway - Bristol, TN.
Texas
Utah
Bonneville Salt Flats - Wendover, UT.
Washington
Evergreen Raceway - Monroe, WA.
South Sound Speedway - Tenino, WA.
Wisconsin
Madison International Raceway - Oregon, WI.
"Travel life's road with a loving heart" - Pat Holtsman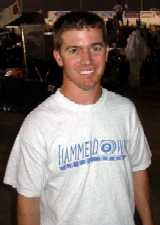 BF's BS, Champions 2003, Combo's, Contact, Drivers, HammerDown! Radio, HammerDown! Store, Images, Old School Drivers, Positivity
---
EXCLUSIVE!
2002 HammerDown! Hundred - A list of the 100 biggest sprint car midget, or champ-dirt car races.
EXCLUSIVE!
---
Images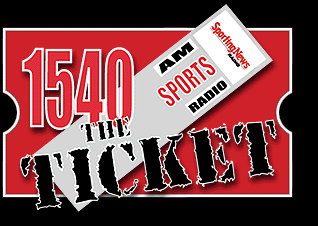 John's Racing Photos - West Coast Portfolio Feb. 2003 - June 2003
Art Spaulding Photography Portfolio
Featured Writers
Latest Projects: