1992
The Slick 50 Sprint Car Series is held at Manzanita Speedway.
Tim Green wins his 2nd NARC driving title, and first Golden State Challenge championship in the Vergil and Annie Owen #14.
Sleepy Tripp is USAC Westen States midget champ for 7th time!
Steve Kent wins his 5th Kings Speedway Sprint Car Title.
Robbie Stanley repeats as USAC Sprint champ.
Steve Butler wins his second "4-Crown" Silver Crwon race, en route to the USAC big car championship.
Lealand McSpadden wins Hulman 100, and the Belleville Midget Nationals.
Ron Shuman wins Hoosier 100.
Stevie Reeves is the USAC National Midget Champion.
Chuck Gurney won the Copper World midget race for car owner, Steve Lewis.
Al Unser Jr. wins the Indy 500!
Kevin Huntley is Ohio All-Star Speedweek champion.
Shane Scott is Chico sprint car champ.
Johnny Parsons wins DuQuoin 100
Jimmy Sills is Springfield Silver Crown winner.
Pat Rose is San Jose Speedway Champ.
Blake Robertson is National Sprint Car Poll Rookie of the Year.
Jim Keeker takes Copper World Silver Crown.
Eric Rossi wins the Lloyd Beard Classic at San Jose Speedway.
Mark Hall wins 9 A-mains with a V-6 powered 360.
Scooter Lambert is Grass Valley, CA. Champ.
Monte Faccinto is Kings Speedway 360 Champ for the 2nd Time.
Mike Wasina Jr. is Marysville, CA. Track Champ, winning six features in his 2nd full year.
Welcome to HammerDownUSA.com, also known as HammerDown!
HammerDown! hats are ON SALE! Half off! ...While they last.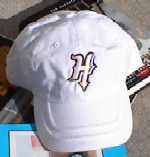 Jason Statler feature by Chris Lovett.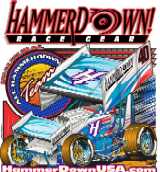 The Racer's Racing Series (RRS)

25 Greatest Sprint Car Drivers
New! HammerDown! Hooded Striped Sweatshirts
Champions 2003, 2002, 2001, 2000
Yearbook Headlines - ...A HammerDown! "work-in-progress" that we enjoy sharing with our readers. Please check back often, as each year will be updated further.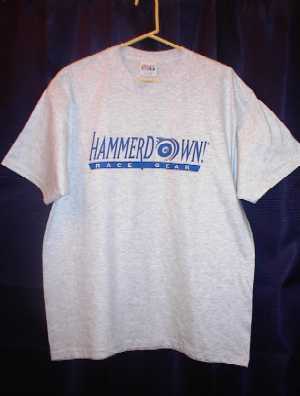 Common Destinations:
Google / Hoseheads / Open Wheel Times /
Skagit Speedway / Trophy Girls
USACracing.com / World of Outlaws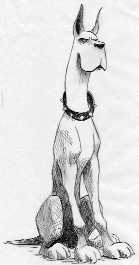 "RRs"
All content approved by HammerDog!
All HammerDown! hats are ON SALE! Half off! ...While they last.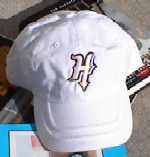 HammerDown! Hat ON SALE! 50% OFF