HammerDown! Race Gear online store.
OPEN NOW. OPEN ALWAYS.
---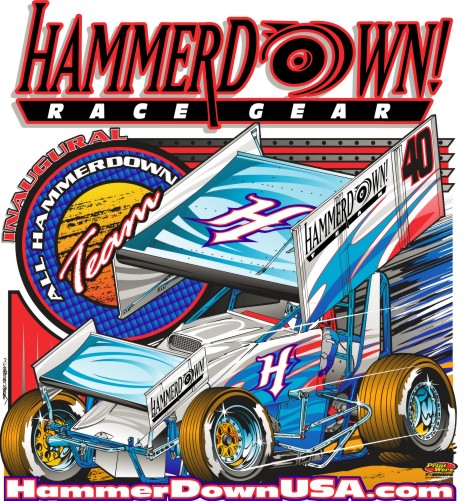 Images
Latest Projects:
Yearbook Headlines - ...Another HammerDown! "work-in-progress" that we enjoy sharing with our readers. Please check back often, as each year will be updated further.
25 Greatest Sprint Car Drivers of All-time
40 Most Exciting Drivers in NARC History
---
HammerDown! Race Gear
Always open.
DRIVERS
Gary Wright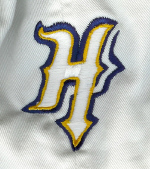 2003 - All HammerDown! Team Member
O'Reilly ASCS Done the Wright Way at MMP - By Lonnie Wheatley, MEMPHIS, Tenn. (April 23, 2005) – Gary Wright found the winning combination in O'Reilly American Sprint Car Series National Tour presented by Love's Travel Stops & Country Stores competition for the first time in 2005 as he chased down pacesetter Darren Stewart on the 19th round then checked out on the field en route to topping Saturday night's 30-lap feature at Memphis Motorsports Park. "We had a good track to race on tonight and we had a really good car for it," commented Wright after steering the Wesmar-powered Southwest Express/Richwood Construction/The Shop No. 9 Maxim to his 91st career ASCS National Tour feature victory. (More)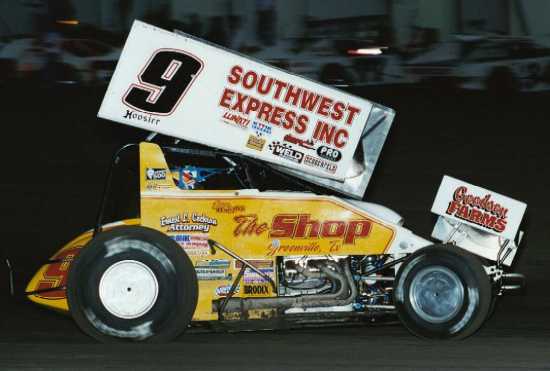 Wright ends drought at Oklahoma City By John Rittenoure OKLAHOMA CITY, OK. (August 18, 2002) - Texan Gary Wright would probably like to forget much of the 2002 season. The nine-time defending O'Reilly/NCRA outlaw sprint champion has not won a main event since May 11, when he picked up a win at Tulsa Speedway, and has found himself locked in a points battle for second place. Sunday Wright brought his drought to an end with a victory in the All Stars vs. NCRA Thunder Through the Plains sprint car feature at State Fair Speedway. (read the whole thang)

Wright is Tulsa Tornado - TULSA, OK (May 11, 2002) - Gary Wright of Hooks, Texas seems to have the winning combination at Tulsa Speedway. The 9-time O'Reilly National Championship Racing Association champion drove off the outside front row and led all 30 laps to win the All Stars verses NCRA Outlaw Sprint A feature Saturday. (summary)

HammerDown! Race Gear online store. //// HammerDownUSA.com home. //// Drivers List