SCRAPBOOK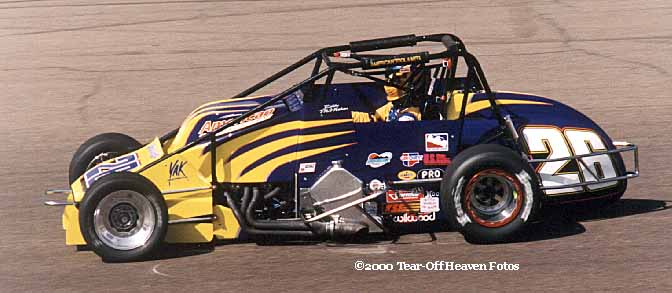 Bobby McMahan at Phoenix International Raceway in 2000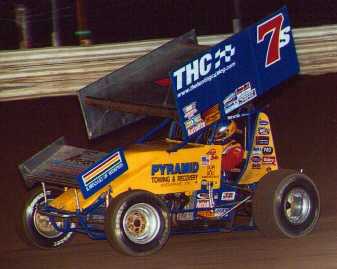 Jason Sides had an oustanding 2001 touring the country as a Gumout Series regular. (Photo by Jim Fleming)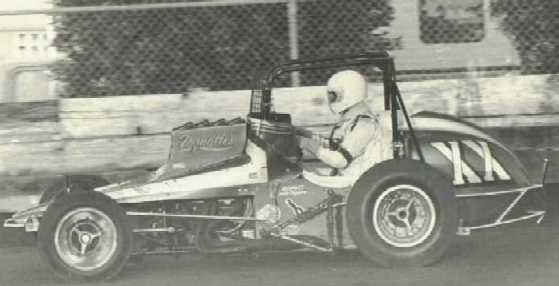 Hank Butcher wheels the famous Brandy & Glaspy # XX at Calistoga. (Gerould collection)
There are so many good people in the sprint car community, it is unbelievable. Hank Butcher was another driver that was great with kids. Hank would tell me and my buddy Garrett some things that made us feel like we were real insiders. ...Texan Bobby Marshall gave me a free T-shirt! It was an Adult large. I grew into it about five years later. ...Lee James was a great ambassador, as was Lealand McSpadden. McSpadden even let me sit in the car!

...Tangent #81 - Drivers do good deeds that leave lasting impressions on the kids that venture into the pits after a race. When I was a kid, say age 10-14, hanging out at races, the nicest driver in the world was Lee Osborne. Jack Hewitt, Brent Kaeding, Gary Patterson, Jimmy Sills, Tim Green, Danny Smith, Johnny Anderson, Gary Howard, Rick Ferkel, Doug Wolfgang, Kevin Urton, Shane Carson, and Johnny Beaber were all drivers that took time to talk with me. ...Funny how you remember these things.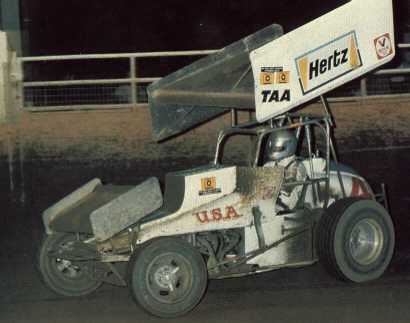 Doug Wolfgang ran a Tognotti/Ferkel Chassis in Australia in 1979.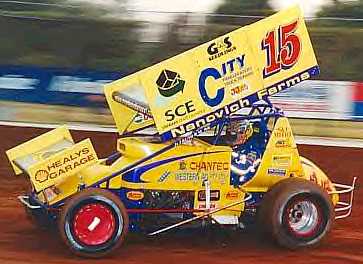 Donny Schatz won the Grand Annual Classic, and the Parts Plus 50,000 for the 2nd year in-a-row in Australia.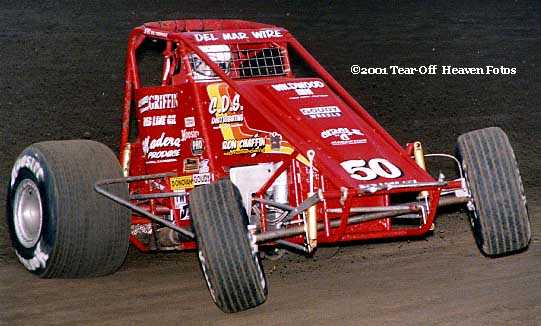 Richard Griffin, captured by Steve Lafond at Ventura!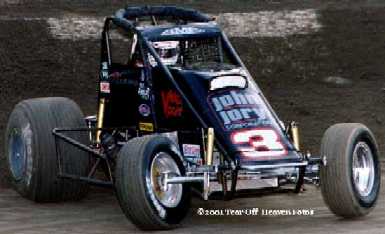 Rip Williams at Perris (Photo by Steve LaFond)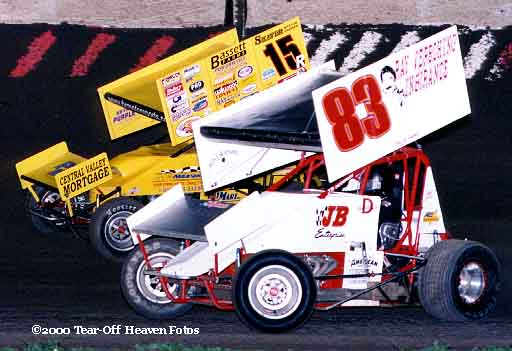 Damion Gardner #83, dices with Blake Robertson at Thunderbowl Raceway in Tulare, CA.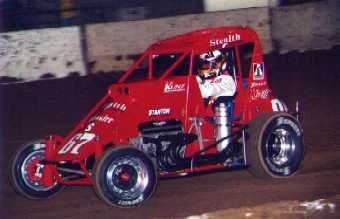 Tony Stewart won the Chili Bowl 2002 with a stirring drive for Keith Kunz. (Photo by Jim Fleming)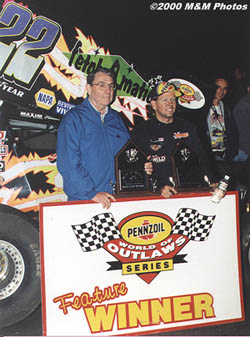 Jac Haudenschild won driving for Jack Elden at Calsitoga Speedway