It may take a moment for these high quality pictures to appear on your screen.
Steve-O's Scrapbook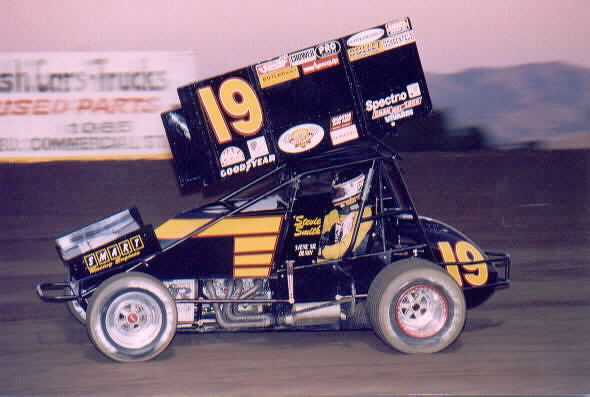 Stevie Smith runs the Homegrown #19 at San Jose Speedway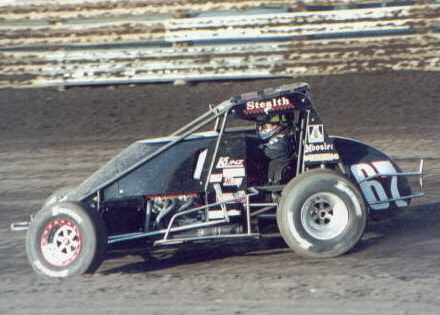 Jay Drake drove the Kunz #67 to non-wing glory. This shot is at Knoxville.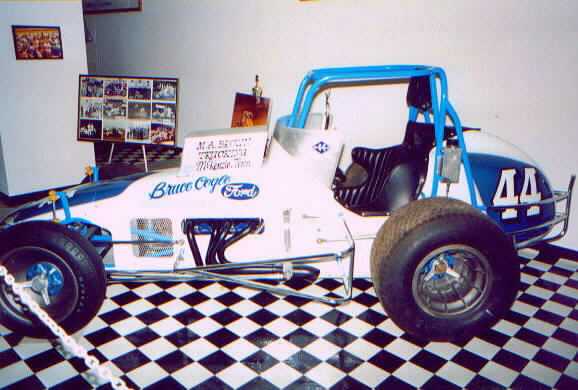 The Bruce Cogle Ford #44 was driven in California by Sammy Swindell, and Bubby Jones. This is from the Knoxville Hall of Fame.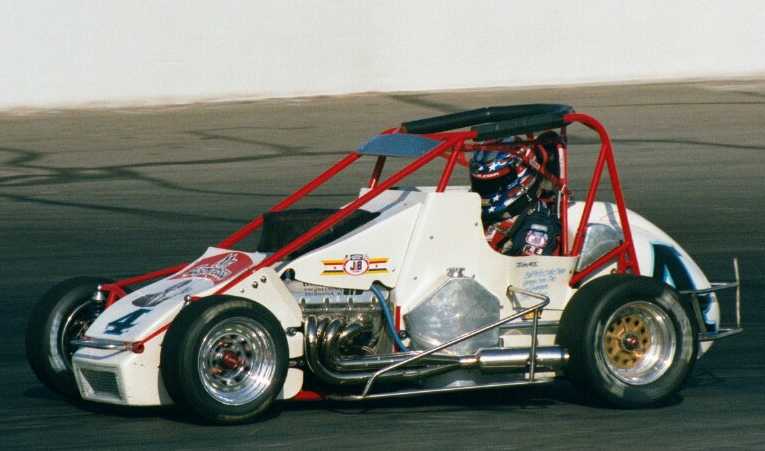 Tony Hunt takes the Bob Rosen Special off turn 2 at Madera Speedway. (Steve-0 Photo)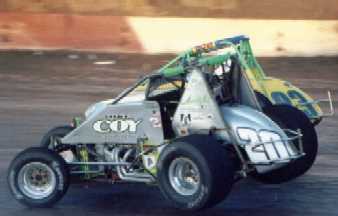 Damion Gardner races wheel to wheel with John Scott at a rare Perris day show.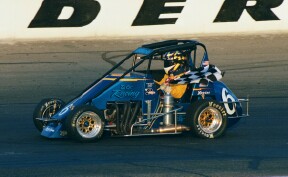 Dan Gundo takes a checkered flag lap, at Madera, CA. in honor of his father Ray Gundo, and race driver Rod Furtado. (Photo by Steve-O)