1971
Jan Opperman won the Knoxville Nationals and the 4th annual Western World at Manzanita.
George Snider is USAC "Dirt-Car" titlest, winning at DuQuoin, IL.
Kenny Weld won the National Open at Williams Grove.
Gary Bettenhausen is USAC National sprint car champion.
Hank Butcher Claims BCRA Midget Driving Title.
Howard Kaeding is NASCAR Super Modified Champ of California for 2nd year in a row.
Mike Wasina wins the Gold Cup, and the Capital Speedway Championship.

Billy Anderson is the champion of NARC.
Al Unser wins the Hoosier Hundred.
Danny Caruthers is USAC National Midget Champ.

In this 1971 shot, the USAC midgets are racing in a 100 lapper at Capital Speedway, in West Sacramento, CA. #69 is Rick Davidson, #85 is Terry Caves, and the #95 is wheeled by Hank Butcher. (Larry Wood Photo)

Ray Lee Goodwin is Knoxville Raceway Track Champ.
Bill Englehart wins Turkey Night.
The "Golden State Classic" series at season's end produces four great races, won by Bill Scott (San Jose), Howard Kaeding (Lakeport), Johnny Brazil (Stockton 99), and Howard Kaeding (San Jose). Scott is the Champ of the Series.

A.J. Foyt wins the Springfield, IL. mile track, USAC Dirt-Car race.
Tony Stewart is born.
Welcome to HammerDownUSA.com, also known as HammerDown!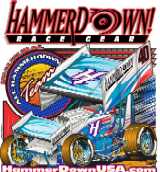 2005 Racers Racing Series Point Standings
---
25 Greatest Sprint Car Drivers
HammerDown! Hooded Striped Sweatshirts
Champions 2003, 2002, 2001, 2000
Yearbook Headlines - ...A HammerDown! "work-in-progress" that we enjoy sharing with our readers. Please check back often, as each year will be updated further.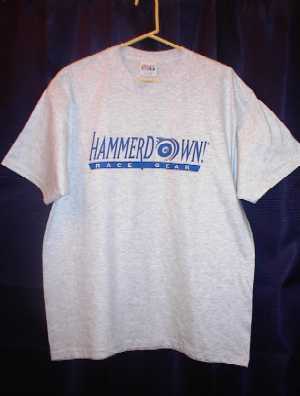 Common Destinations:
Google / Hoseheads / Open Wheel Times / SCRAfan.com / Skagit Speedway / Trophy Girls / USACracing.com / World of Outlaws