Racing Community Mourns Passing of Lou Blaney - By Chris Dolack - CONCORD, N.C. — Jan. 26, 2009 — The racing community is saddened to learn of Lou Blaney's passing on Sunday, Jan. 25. Blaney was an incredible competitor on the track, piling up more than 600 victories and more championships than he could count in Sprint Cars and Modifieds during a legendary career that ultimately earned him a Hall of Fame induction in 2000. Few men have represented the racing community with such grace and elegance as Lou Blaney, who called Hartford, Ohio, his home. His feats at Lernerville Speedway are matched only by the elite drivers in the track's 41-year history. He is second to only Bob Wearing Sr. in career feature wins (118) and track championships (seven). In one incredible stretch from 1972 to 1975, Blaney captured 49 wins and four consecutive track titles in Sprint Cars. He then moved into a Modified and reeled off championships in 1980, 1991 and 1996, along with a division-leading 69 feature wins. He also drove a Modified to a career-best second-place finish in 1981 at the New York State Fairgrounds during Super DIRT Week events. Blaney was athletic and passed his competitiveness on to his sons, Dave and Dale, each of whom has achieved success behind the wheel of a race car. In recent years, the Blaney family, including Lou's wife Kate, has owned and operated the legendary Sharon Speedway, site of several World of Outlaws Sprint Car Series events. "It's honestly difficult to find the words to express what Lou Blaney meant to Lernerville Speedway and the local racing community in general," said Lernerville PR Director Eric Westendorf. "It sounds cliché, but he truly transcended the sport. He was a rival, a mentor, a hero for multiple generations of drivers and fans. He made everyone around him want to be better — a better driver, a better promoter, a better person. He will be sorely missed for a very long time." Visitation is from 2 p.m. to 4 p.m. and 6 p.m. to 9 p.m. on Tuesday, Jan. 27, at the Hartford United Methodist Presbyterian Church on State Route 305 in Hartford, Ohio. A funeral will be Wednesday at 11 a.m. Cards can be sent to the Blaney family at P.O. Box 159, Hartford, OH 44424.
Ted Johnson - Founder of World of Outlaws - By Chris Dolack, Richard Day and Bobby Gerould - October 21, 2006 - Ted Johnson the founder of the World of Outlaws passed away early Saturday morning in Texas after another lengthy battle with cancer. Johnson, who drove midget racecars before becoming a china salesman, possessed a lifelong love for auto racing that prompted him to establish the World of Outlaws in 1978. The series quickly became the world's largest sprint car racing organization. Johnson sold the series to DIRT Motorsports in 2004 and served as a consultant the last 1˝ years. Johnson worked closely with wife Stacy, daughter Lesa and son-in-law Carlton Reimers to build the World of Outlaws into the world's fourth-largest auto racing series. Funeral services for Ted Johnson, the founder of the World of Outlaws racing series, will be 10 a.m. on Oct. 25 at Turrentine Jackson Morrow Ridgeview Memorial Park in McKinney, Texas. (More)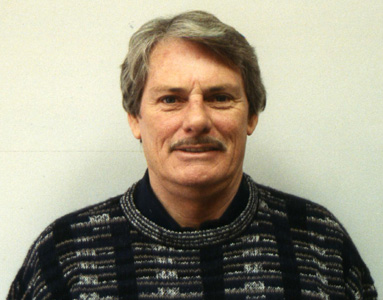 Steve King. 1973-2006. - By Bobby Gerould - August 10, 2006 - Steve King from Jetmore, Kansas, died today following a sprint car crash Wednesday night in the first preliminary feature of the 2006 Knoxville Nationals. The 33 year-old second generation racer was the 2002 and 2003 NCRA 360 Sprint Car champion. He was in his 16th season of driving and had set a heat race track record in winning the first heat Wednesday night. King's father Danny King owned cars, driven in the late 70's, by Doug Wolfgang, and George Snider. HammerDownUSA.com would like to extend our heartfelt condolences to the King Family and to their longtime sponsors and friends Duane and Linda Leiker.
TRAGEDY AT ELMA CLAIMS FRED BROWNFIELD - By Bobby Gerould - June 16, 2006 - Elma, WA. - Fred Brownfield, the founder and facilitator of the National Sprint Tour, Northern Sprint Tour, and Brownfield Promotions, was killed Saturday at Grays Harbor Raceway when he was struck by a modified race car. According to reports, Brownfield, who often works as a track official on the front straightaway, was laying down a chalk line on the racing surface during the Modified Nationals when he was struck. Brownfield is survived by his wife Debbie, and his five children Carrie, Jessica, Shelby, Ty, and Luke. ...HammerDownUSA.com would like to express our most sincere condolences to the Brownfield family.
Kevin Doty dies from injuries in midget crash - By Bobby Gerould - August 16, 2005 - Kevin Doty, a veteran champion midget driver from Milan, IL. passed away this morning from injuries sustained in an auto racing incident at Angell Park Speedway in Sun Prarie, Wisconsin on Sunday night. The 1994 Badger Midget champion flipped violently entering turn four during the feature event. The series of flips ended with Doty's car bouncing off the top of the wall and landing on the entrance road to the track outside the turn four wall. Doty was taken to University Hospital Sunday night. HammerDownUSA.com offers our deepest sympathy to the Doty family. ...Doty raced sprint cars as well as midgets. He was a winner of the Belleville Midget Nationals driving for Keith and Rusty Kunz. He was a player in one of the most memorable Chili Bowl Midget Nationals in history when he battled Tony Stewart in 2002. Doty also won the sprint car portion of the Four Crown Nationals at Eldora in 1994.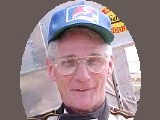 Don Townsend of Columbus, Ohio died Saturday after a crash during a sprint car practice session at Mansfield Speedway, in Mansfield, OH. He was life-flighted but passed away on the flight to the hospital. ...Our condolences to his family and friends.
Car owner Warren Johnson - Long time sprint car owner, sponsor and series sponsor Warren Johnson passed away. His # U2 cars and the United Expressline Trailers were a constant at dirt tracks across the country.
Patricia Helm - October 25, 2004 By WoO Sprint PR Selma, CA ...The World of Outlaws Community mourns the passing of Patricia Helm, wife of David Helm - the owner of the #11h Selma Shell Maxim driven by Paul McMahan. Patricia passed away on Thursday, October 21, 2004, in Selma, CA, at the age of 60. She is survived by her husband, David Helm of Selma, their two daughters and three grandchildren. The funeral service will be held at First Baptist Church in Selma on Tuesday, October 26, 2004, at 1:00 p.m. Remembrances may be made to the Children's Youth Ministry at First Baptist Church, 2025 Grant St., Selma, CA 93662.
Mike McCreary 12/29/42 - 09/24/04
---
Paul Tyler: ...Greg Tyler (GT, as he is known to many) had a special memorial set up at PIR for his father Paul who passed away over the winter. It wouldn't have been right for the Copper World to run without Paul, so GT had a big picture of his Dad that was signed by many friends of the likable Bay Area family.
---
Sonny Sayre Killed in ASCS Crash - HD Staff - ...Sonny Sayre of Proctor, AR, died Saturday night after suffering critical injuries at Delta Bowl Speedway in Tunica, MS. The accident occurred on the third lap of the ASCS National sprint car event B Feature. Sayre's winged 360 sprinter collided with Scott Bolden's flipping car at the end of the back chute. Sayre was life-flighted to Regional Medical Center in Memphis, where he succumbed to internal injuries. A veteran driver, Sayre was fifth in points at Riverside Speedway in West Memphis, AR, last season. Sayre would have turned 33 Wednesday, March 31. The fatality is the first in ASCS history.
---
We attended a moving memorial Sunday evening in Newcastle, CA. for Rosie Gage who recently passed away. Rosie was a "flower-child" from the generation before mine that was always a breath of fresh air. I met her when I was a kid at the races, and came to know her during my college years working at Silver Dollar Speedway in Chico. Her open mindedness was always greatly appreciated, and we had many conversations that I wouldn't have dared had with other elders. She had a way to make young adults feel at ease, and when you thought you knew it all but really didn't, Rosie would set you straight. ...Dressed in purple (her favorite color), hundreds of friends made the trip to the foothills of California's gold country to honor her life. After a couple eulogies, "Bridge Over Troubled Water" was played, and everyone drank a shot of whiskey. As her beautiful daughters, Jessica, and Lacey said, "Mom didn't want funeral, she wanted a party."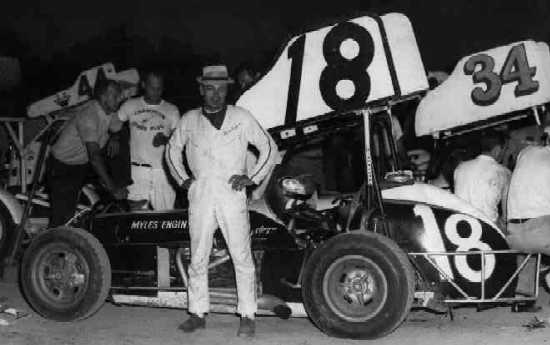 Steve Ungar recently passed away after a long battle with cancer. His son Rick Ungar raced many times in California. (From the Bill Woodside collection)
Dean Thompson, CRA Champion Passes Away - HD Staff - 10/08/03 - One of the greatest sprint car drivers in California's history passed away Tuesday. Dean Thompson, known as a three-time California Racing Association (CRA) champion, and king of the legendary ASCOT Park in Southern California died of an anurysm. He was 53. According to so-cal historian Robert Mayson, "Deano" won a a record 103 CRA features in his remarkable driving career. Thompson also snared four Pacific Coast Open wins.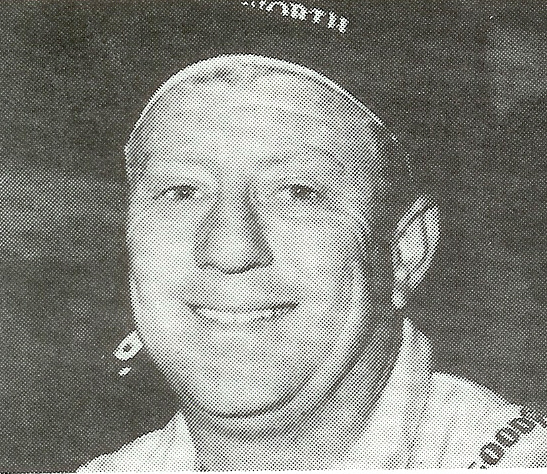 Dean Thompson was a 3 time CRA Champion.
...Jerry Kobza sent us a note about Keith Hutton, the driver killed at Oskaloosa Tuesday night. Jerry says, "He was a really good friend of mine that I met at the Gold Cup 10 years ago, when we still raced the midgets on the opening night. He had a Gambler midget with a V4 Chevy just like I had, only his was in Australia. We hit it off pretty good, and he always was there to help me out after that. His wife Jenny and him would stay at our house in North Carolina when they would travel this way, and we would stay at there house in Knoxville. Keith was always happy, and never really had anything bad to say about anybody. Every year that I went to race the Chili Bowl, Keith and Jenny were there, with Keith being the crew chief for my midget. The first year we went to Tulsa, we went to a late night diner after the races for a bite, and Keith ordered the largest steak I ever saw, plus a side order of nibbles, and a baked potato! We were about to start eating when out from under our table ran a mouse, who ran just past us, and then turned around and stared at Keith. Keith just smiled and said "as long as he doesn't try to eat my food, he can stay!" We went back every night to see Keith's mouse the rest of the week. He was just an easy going guy that made you feel really special."
Tragedy at Oskaloosa KEITH HUTTON SUFFERS FATAL INJURIES AT OSKALOOSA EVENT - By Bill Woodside - 08/12/03 - Oskaloosa, IA. ...Keith Hutton succumbed to injuries sustained August 12, 2003 during competition at the Southern Iowa Speedway in Oskaloosa, Iowa. Hutton was competing in his qualifying C main with the SCRA sanctioned Non Winged World Championship Series event at Southern Iowa Speedway when his car made contact with the outside retaining wall and launched into a series of flips, resulting in fatal injuries. - more
---
Digging through old programs and yearbooks is a favorite thing of mine. I want to express my most sincere gratitude to Howard Holtsman and his family for turning over a treasury of historical data to HammerDown! Howard, who was once known as, "Captain America" in his super-modifed driving days, made a trip to Calistoga over Memorial Day weekend to deliver the goods. In immaculate condition are Open-Wheel magazines, race programs, yearbooks, and news clippings from "Happy Hal", and Mrs. Holtsmans collection. I haven't stopped reading since. The Holtsmans were special people to me, and their passing within the last 14 months has left a void in the many lives they touched in their travels. However, I am sure that they are both happy to see me smiling as I unearth all sorts of facts on many of the West Coast racers in the 1970's and 80's.
Hall of Fame Race Chassis Pioneer, LaVern Nance Dead at 80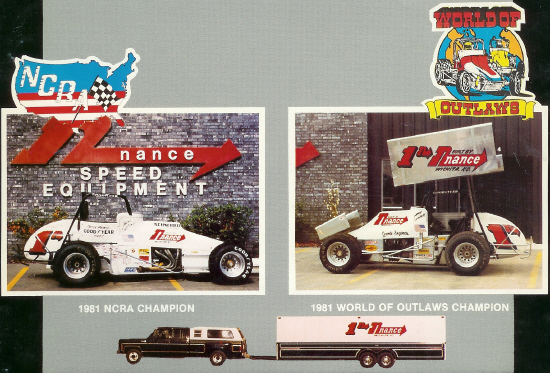 LaVern Nance of Wichita KS., owned the famous #1n driven most successfully by Sammy Swindell. The Nance chassis was the craze of the 1980's. (Scan is from the Holtsman Family Collection)
Boston Bob Blair - Rest in Peace - By Bobby Gerould - 03/03/03 ...The passing of Boston Bob Blair has saddened the HammerDown! offices. The popular writer who's coulmn appeared in Racing Wheels passed away Sunday. Funeral services for the likeable big man from Boston will be held Tuesday March 4, at George F. Doherty and Sons Funeral Home in Dedham, MA. 781-326-0500. Mass will be held Wednesday, March 5: St. Mary's Church 9 AM 411 High Street, Dedham, MA.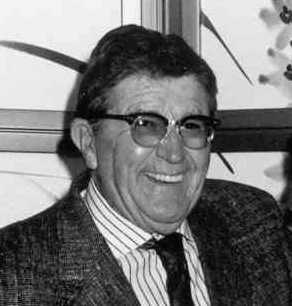 Happy Hal Holtsman 1923-2003
"Happy Hal" Holtsman passed away at 5:00 p.m.,Thursday, February 20, 2003. The former car owner, and sponsor of super modifieds and sprint cars battled several illnesses while he grieved the death of his wife Pat this past year. After 56 years of marriage Pat died suddenly last March. Hal was born and raised in Chico, California. After graduation from high school, underage Hal joined the Navy and proudly served in WW2 on the destroyer USS Case. "Happy Hal" owned Chevron stations for 57 years, including Holtsman's Chevron. Hundred's of racing friends throughout the USA recognized Pat & Hal's motor homes. He would have been 80 this fall. Friends are invited to attend services at El Camino Baptist Church, 2805 El Camino Ave. Sacramento, California, Thursday, February 27, at 1:30pm.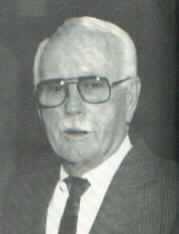 Jack Gordon #1 c - By Bobby Gerould - Rocklin, CA. 01/27/03 ...HammerDown! was saddened to learn of the passing of Jack Gordon, the legendary, likable car owner from Sacramento, CA. Gordon was a fixture on the Northern California super-modified, and sprint car scene. He won championships in his racing career at West Capitol Raceway in West Sacramento, CA., San Jose Speedway, and Stockton 99 Speedway. He was also the oldest NARC car-owner champion at age 70 in 1987 when he teamed with NARC's youngest driving champion Jason McMillen, age 21. Gordon's life was both triumphant and tragic. His son, Jimmy, a young superstar in California was killed at the wheel of Jack's car at the Old California State Fairgrounds in 1970. Gordon was also the car-owner when Gary Patterson was killed at Calistoga in 1983. Jack Gordon died last week at age 86.
Racers Across the USA Mourn the Death of Pat Holtsman - By Bobby Gerould - 03/20/02 - Sacramento, CA. ...Sprint car racing lost it's number one fan yesterday. HammerDown! was stunned, and deeply saddened to learn of the passing of Pat Holtsman. (Read more)
LANEY KILLED IN FLORIDA 360 CRASH - By Bobby Gerould - Ronald Laney of Humble, Texas was killed Wednesday night while racing in the B-Main at East Bay Raceway. The "King of the 360's" event was halted after Laney was pronounced dead at the scene. Reports say Laney was exiting turn two, on the third lap, when his car veered toward the outside wall, and flipped after contact. His car then careened off the wall into the path of Dean Kline's car. Kline hit Laney hard. The infield was cleared for a Medvac Helicopter landing, from Tampa General Hospital, however, the chopper was turned away above the track as Laney was pronounced dead by Hillsborough County Fire and Rescue.
Laney was a previous winner of the "King of the 360s". It was the biggest win in his 10 year career. He spent 2001 traveling the United States with his dog, as a 410 Sprint Car racer. He started at Battleground Speedway, in Texas at age 20, winning Rookie of the Year honors. A free-spirited character with an easy smile, Ronald Laney will be missed by race fans from coast to coast.
Big Bill Spencer - HammerDown! was saddened to learn of the death of Laguna Seca, San Jose Speedway announcer Bill Spencer. "Big-Time" Bill Spencer was a great announcer. We always enjoyed his enthusiasm and his seemingly photographic memory. Motorcycles were his thing - but he enjoyed sprint cars immensely. Not afraid to lose himself in a race call, Spencer would bark out "Beee - Kayyyyyy - BIG TIME!!!!!!!" when Brent Kaeding would make a spectacular move. He also helped many young racers - recognizing their talents early so that the spotlight might help attract potential sponsors.
Big Bill was truly one of a kind, and his encouragement to us will never be forgotton. - Bobby Gerould
Illness Claims Two Time NARC Champion Car Owner, Vergil Owen (Jan. 9, 2001 - Staff - BG) ... The open-wheel racing community was dealt another blow with the passing of likeable Champion car-owner, Vergil Owen. The Northern Auto Racing Club (NARC) car owner champion in both 1990 and 1992, and King of California champ (1992) died Tuesday of complications from a liver disorder.
Originally owning midgets in the Bay Cities Racing Asscociation, Owen and his wife Annie switched their focus to sprint cars in the early eighties. The All-Weld Machine #14 became a fixture in National sprint circles with talented drivers such as Shane Carson, Tommy Estes Jr., Chuck Gurney, and Jimmy Sills behind the wheel. However, it was with Tim Green that Owen had his most success. The team of Green and Owen captured the NARC title in 1990, and both the NARC and Golden State Challenge trophys in 1992. With Green as pilot, Owen's sprinter was the first car ever in the 17 second bracket at Calistoga Speedway. (more below photo)
Brian Sperry, former mechanic for Owen, now an employee at Owen's All Weld Machine in Sunnyvale, CA. said, "All 90 of us (employees of All-Weld) are in shock. We've heard from racers all over the country today sending their condolences to Annie. ...Vergil was a cool guy, I've never heard a bad word from anyone about the man".
Owen's midget drivers included Tim Joyce and Wheeler Gresham.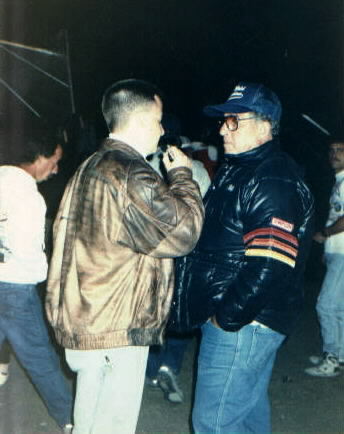 Vergil Owen is interviewed at Santa Maria Speedway in 1989. The 1992 King of California car-owner, teamed with his wife Annie to provide top of the line equipment for drivers Tim Green, Jimmy Sills, Chuck Gurney, Tim Joyce and many more. (Kim Miura photo)
Steve Evans Memorial Touches NHRA Superstars (11/09/00) Pomona, CA. - Bobby Gerould ...The racing world paid tribute to TNN's Steve Evans Thursday night at an emotional "celebration of life" at the Los Angeles County Fairgrounds. Evans passed away Nov. 1, after an apparent heart attack in Las Vegas, Nevada. He was preparing to cover the Pennzoil World of Outlaws series event at the Las Vegas Motor Speedway. Evans was remembered as "the world's biggest motorsports fan", and as a pioneer in leading the National Hot Rod Association into the homes of millions of television viewers.
Known for a variety of TV coverage, from swamp buggies, to the American Le Mans Series - Evans was unquestionably best recognized as the "far-end guy" on NHRA broadcasts. His economy of words, and genuine happiness for the drag race winners consistently resulted in great interviews. John Force confessed in a impromptu eulogy that "Steve Evans made me".
A choked-up Force also told of Evans taking him under his wing well before Force had ever won anything. The nine-time NHRA Funny car champion recalled that Evans told him early in his career to not premeditate what he wanted to say in the TV interviews. He said, "just listen and answer the question." The advice sounds so simple - but is rarely seen in today's "sponsor-popping" world. The give and take between Evans and Force in the course of his 90 plus National event wins is a seemingly endless reel of whacky, sometimes indecipherable (on Force's part) but always entertaining interviews. The site of a filthy John Force climbing out of his Hot Rod and being quizzed by Evans - win, lose or crash is etched in the minds of Sunday couch dwellers from Brainard to Boston.
Evans impact on the sport could alone be measured by those who felt compelled to speak following formal remarks. Don "the Snake" Prudhomme, Shirly Muldowney, and Ed 'The Ace' McCulloch all joined Force in remembering their 'friend'. Prudhomme told of Evans shared love for his Golden Retrievers. Muldowney related that Evans ad-libbed his lines in the movie "Heart Like a Wheel", and the "Ace" proclaimed that the "younger generation didn't really know Steve, the guy ... and he was a great guy!"
At the close of the service, John Force, Jeg Coughlin, and other NHRA racers fired their engines one last time in Evans memory. Force's team, lead by Austin Coil did a quick rebuild following Thursday evening's qualifying session just to present the car for the service. The sound and vibrations from the raw power of the Nitro Funny Car was a moving, and fitting climax to a very special evening.
---
News of the passing of Paul "Whitey" Whitestine hit us all hard around here. "Whitey" was always happy, - quick with a smile or compliment at the races. For years, he staged a huge barbecue open to all World of Outlaws teams racing at Santa Maria. Fans, race announcers, and crew-members would mingle with the drivers at Whitey's big house in Nipomo, CA. ...His garage housed Brent Kaeding's and Kenny Woodruff's sprint cars. Jac Haudenschild and his family were also frequent visitors.