HammerDown! Race Gear online store.
OPEN NOW. OPEN ALWAYS.
---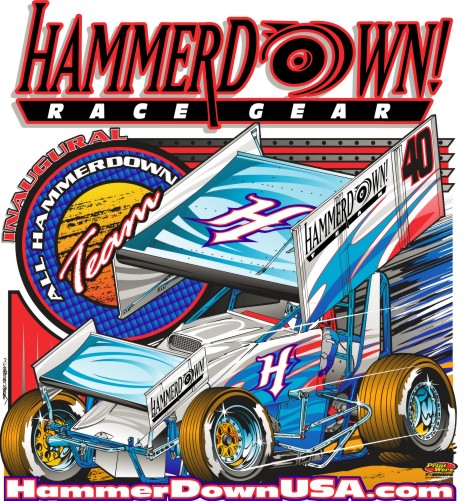 Images
Yearbook Headlines - ...Another HammerDown! "work-in-progress" that we enjoy sharing with our readers. Please check back often, as each year will be updated further.
25 Greatest Sprint Car Drivers of All-time
40 Most Exciting Drivers in NARC History
---
HammerDown! Race Gear
Always open.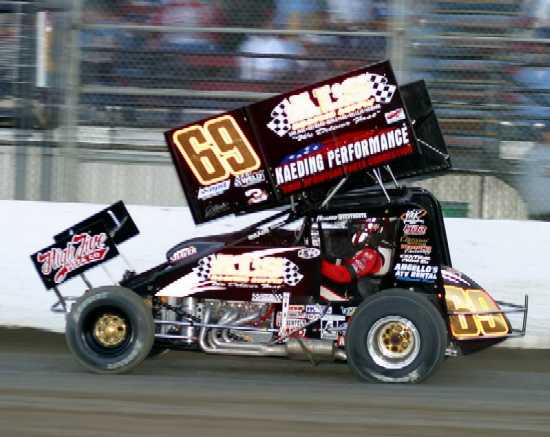 Brent Kaeding is in his clean #69 at Watsonville Speedway, 2003. - John's Racing Photos

Travis Whitney is an IRA showstopper at the Echo Valley Speedway in West Union Ia. (Doug Johnson Photos)

Two cars but only four wheels on the ground combined! Mike Wasina JR. #10, and Jason Statler #00 in action at Chico. (John's Racing Photos)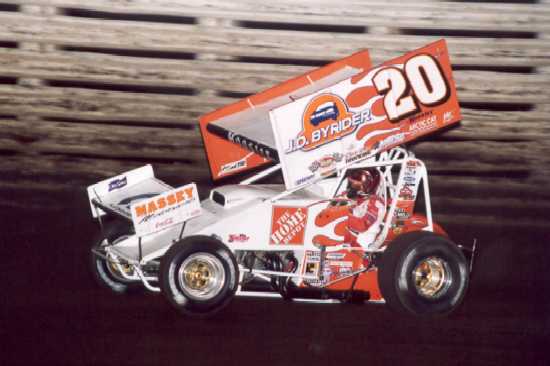 Danny Lasoski is winning races at a furious pace with the World of Outlaws - Photo by Doug Johnson.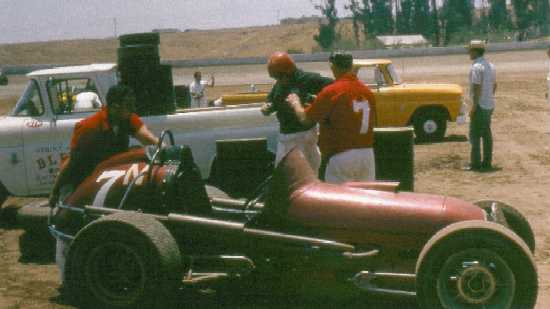 The late Gary Patterson is suiting up for 1964 action at Santa Maria Speedway. The car is the Fred Ponzini Chevy #7N. (From the Dolan Lannan collection, courtesy Marcia & Jerry Phillips.)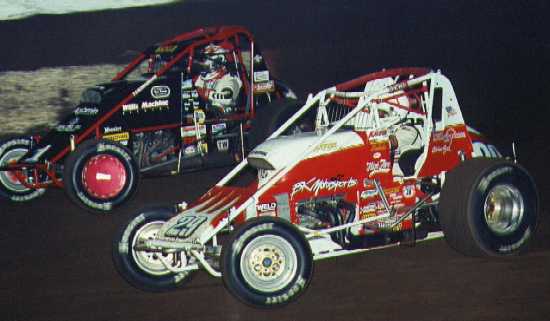 From the 2002 Perris Oval Nationals, Bud Kaeding dices with Cory Kruseman. (Jim Fleming photo)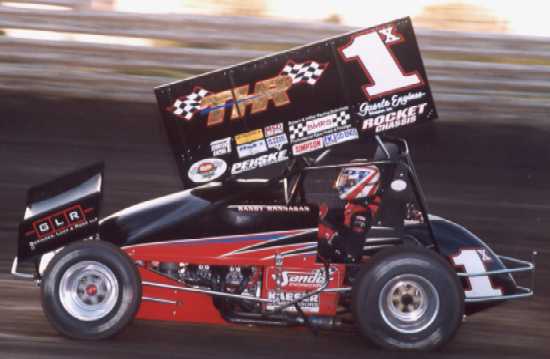 Randy Hannagan picked up the win Friday night in Denison ,IA. and had a second place run at Knoxville on Sat. Doug Johnson Photos

Ronnie Day returned to the sprint car wars last weekend. Day filled the seat vacated by Jason Meyers on the Golden State Challenge tour. Day is one of six drivers that have won the "King of California" title in the 17 year history of the series. (John's Racing Photos)

Steve Kinser, extra fast at Eldora (Jim Fisher)

Tim Shaffer is low, while Paul McMahan goes high at the Duel in the Dakotas. The annual event in West Fargo, ND. offers one of the fattest purses in WoO racing. $148,000 plus contingencies are up for grabs this weekend. (Photo by Doug Johnson)