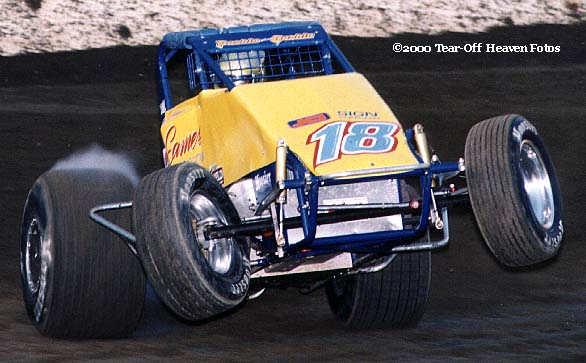 This SICKKKKK photo of Danny Sheridan was captured by our man Steve LaFond of Tear-Off Heaven.

Look at J.J. Yeley! Here, The Indy 500 veteran mashes on the Cal-Expo mile Saturday night in Sacramento. (Cool photo by Tear-Off Heaven)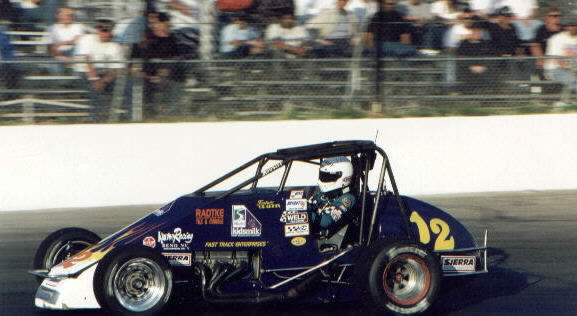 Amy Barnes puts the HammerDown! (Steve-0)

Danny Lasoski and Randy Hannagan go toe to toe at San Jose Speedway's final World of Outlaws race ever. (tear-off heaven)

This is Brent Kaeding on the 1990 CRA tour through the midwest at Millstream (Ohio) Speedway. Photo by Jim Fisher www.fscpictorial.com

"G.P." Gary Patterson in the Bob Davis #00. West Capitol - West Sacramento, CA. (HammerDown! Collection)

One of the coolest things about going to sprint car races when you are a kid is getting autographs. - Sammy Swindell signed this in the mid-seventies at West Capitol Raceway in West Sacramento, CA. Sammy was 18 years old at the time. He was driving the Bruce Cogle Ford sponsored #44

Jac Haudenschild won at Calistoga in 2000 for car owner Jack Elden

Blake Feese & Jac Haudenschild get it on!

Back to HammerDownUSA.com front page...
his for us in the mid-seventies at West Capital Raceway in
Sacramento, CA. - Sammy was 17 years old I believe, and was obviously in the white and blue #44.