BF's BS

By Bill Foland

Mountain View, CA. 08/10/03

I am going to make this a two-part column this time around, as the Golden State season has been wrapped up and with the Knoxville Nationals coming up this week, I feel compelled to write about that too.

So here goes… The 2003 Golden State will go down as one of the strangest points races to date with 4 to 5 different drivers taking a shot at the crown. Not too many associations in the country can boast more WoO feature winners than the Golden State. Brent Kaeding hasn't won a WoO race in a few years but has won numerous A-Main and Prelim nights. Tim Kaeding has proven that he is a force to be reckoned with after taking home prelim wins at Chico's Gold Cup, and then opening the season with a WoO win at Hanford. Jason Statler contended for the Golden State title this year with his best effort to date and also has tasted victory lane with the WoO at Santa Maria. Jason Meyers started out the season here and was without a victory until he went on the WoO tour with the V-Mac 7 team and has since won a few races including the night before the "Big One" at Eldora. Brad Furr started the season on the Golden State trail until his schedule was cut back, but Brad has won his share of races on the WoO tour over the past couple of years. Two other drivers that had great success on the Golden State tour that have the potential to take home WoO glory could include Dennis Moore Jr., who had a fabulous season in his first tour of duty on the left coast winning numerous shows. Also Jonathan Allard, who has shown he can race with the big dogs on the WoO trail with a couple of successful trips to the Midwest already this season. Andy Forsberg and Kevin Pylant could surprise the WoO at Chico this year. Throw into the mix guys that don't run the entire schedule but could challenge the WoO when they come to town would include Roger Crockett, Tommy Tarlton, Blake Robertson, Steve Kent, Jimmy Carter and Sean Becker. That is a superb amount of talent in the area right now, not to mention the guys that we have already lost to the WoO or USAC including Paul McMahan, Randy Hannagan, Tyler Walker, Bud Kaeding, Damion Gardner and Kasey Kahne. That would be a pretty stout A-Main for anybody to top in their region over the past few years.

I know I am biased because I watch them every race but take a look, make your own list of 20 to 21 drivers and if you think your list is tougher than this one, feel free to e-mail it to me. Congratulations are in order to Brent Kaeding and his entire BK Racing 69 team as they took home the top honors, beating out Dennis Moore, Tim Kaeding and Jason Statler in a very entertaining season long battle.

---

KNOXVILLE

The only way for me to handicap the Knoxville Nationals would be to give the contenders all the way to the A-Main starters so I will do my best to get it close for everyone. Contenders for the win would include a handful of drivers that in my opinion have the resources to take home the Big Finale and here they are:
Donny Schatz: Came close last year, could do it this year.
Steve Kinser: How many times has he won this thing? (12) ...Could do it again.
Danny Lasoski: Always a stout competitor at Knoxville, will be in the top 3.
Tyler Walker: I would love to see a back flip on Saturday night.
Joey Saldana: Has had a tough year but is always right there at the Nationals.
Mark Kinser: Never count out Mark and Karl Kinser
Tim Shaffer: Could be a huge surprise on the podium this year.
Terry McCarl: Top Local will run in the top 10.
Daryn Pittman: Fresh off Big One win, confidence will be sky high.
Sammy Swindell: Year in and year out a contender for the title.
Greg Hodnett: His best chance yet, could net a top 5
Jason Meyers: Has a great chance subbing for Dollansky.
Paul McMahan: "Squirt" will run top ten for Dave Helm
Jac Haudenschild: Haud will hang it out with the best of them.
Lance DeWease: Could make a run into the top 10.
Jason Sides: Will be in the A-Main Saturday night.
Kraig Kinser: A great qualifier that has turned into a pretty good racer too.
Dale Blaney: Has logged many miles around this speedway and will make the A-Main.
Stevie Smith: Toughest year to date but has seemed to turn it around at the right time.
Shane Stewart: Has showed flashes of brilliance this year.
Tim Kaeding: California's best shot at an A-Main starter.
Chad Kemenah: All-Star King Pin will make the tough field.
Johnny Herrera: Never count out the Forbrook magic at the Nationals.
Jeff Shepard: Tough in any car that he straps into.
Jason Johnson: The most improved driver in the country.
That is the top 25 drivers that I think have a shot at the A-main. I know they only start 24 but I couldn't cut one of those guys off my picks. Craig Dollansky would definitely be on the list of contenders if he were to make an appearance at the Marion County Fairgrounds. I am sure there will be some great local flavor and if I had to choose some guys that run Knoxville on a regular basis that might sneak into the race, they would include Brian Brown, Travis Cram, Kerry Madsen, Ricky Logan, Skip Jackson and Wayne Johnson. So there you have it that is my Knoxville 2003 predictions and I hope you had as much fun reading it as I did making the list.

---

Made a trip out to Altamont Speedway for a CASA Sprint Car race last night and was very impressed by the high-speed action on the fast ½ mile. Tony Iacobitti started the night off by breaking the CASA track record with a 17.530 lap which is just 3/10 of a second off of Tony Stewart's USAC track record. Purple was the color of the night as a big way to go to "Yak", Brad, Daniel, and Doug on the fine run in the feature to take a strong 2nd from the 3rd row behind a very impressive Bryan Bullard. Also fast during the evening was Kenny Rines, with an impressive run in his heat race and a 3rd place in the feature. Chad Ede made his presence felt after winning the last race at Altamont was in the lead pack until a spin into the infield. Chad is son of Fred Ede Jr., legendary Hardtop pilot and former Silver Crown car owner for Ryan Newman, Jeff Gordon and the late Kenny Irwin Jr.

As much as I would like to get my car out to race these guys, I don't know if it will be in the cards for this year. We are still in the process of piecing a motor back together to go racing. I hope this series takes off as I would like to be a part of it next year as it makes a less than an hour tow over the hill worth while to go along with the USAC Western States Tour.

---

BF's Notes: Michael Lewis has had a great season already this year winning on the USAC National and Western States tour…Jason McCord scored an impressive Silver Crown victory that was televised on Speed Channel, congrats to a true nice guy of the sport…Daryn Pittman took home his biggest win ever at the Historical Big One after Paul McMahan flipped in turns one and two…Josh Wise added more feathers to the cap of Dino Tomassi as he took home the Belleville Nationals…J.J. Yeley has beaten and will obliterate the USAC record for A-Main wins in a season…Jason Meyers has put together a strong season subbing for the injured Craig Dollansky…Greg Hodnett has had another great year on the PA Posse tour with 18 wins already this year…Stephan Allard has been very strong in Civil War Competition with 3 wins…Andy Forsberg had a great season running for the Family Auto Service 98x, they (Flori, Frank, Gene, Tony and Mike) are simply the nicest people in California Sprint Car racing bar none…Keith Kauffman continues to amaze me with his top finishes week in and week out in PA…Blake Robertson could pick up his first ever Sprint Car title as he leads the Silver Dollar Speedway points over Sean Becker…Please say a prayer for true nice guy Jim Moore, who has been very sick with Cancer, he could use some support right now…I hear that nice guy Chuck Stickley will be or already has returned to his native PA, it will be a true loss to everybody that knows him here in Cali, have a great life Chuckie…See ya at the races,... BF
back to HammerDownUSA.com FRONT PAGE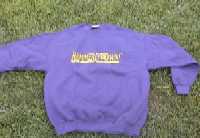 Visit the new HammerDown! Online Store!
Positivity by Bobby Gerould
Images 1, 2, 3, 4 , 5, 6, 7, 8, 9, 10, 11
Yearbook Headlines - (This is another HammerDown! "work-in-progress" that we enjoy sharing with our readers. Please check back often, as each year will be updated further in the coming days)
25 Greatest Sprint Car Drivers of All-time
40 Most Exciting NARC Drivers of All-time
HammerDownUSA.com is the ONLY place to get HammerDown! Race Gear.
HammerDown! Food and Entertainment Guide - a work in progress
HammerDown! 2003 Knoxville Nationals Preview
---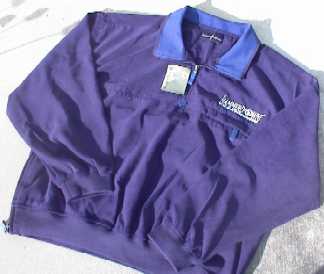 ---
The HammerDown! Online Store - GRAND OPENING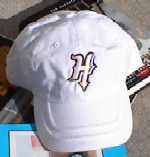 NEW! at the HammerDown! Store. The HammerDown! Summertime Hat