1970
Al Unser is unbeatable in USAC Championship Dirt Car. He sweeps all major mile dirt track events - winning at Sacramento, at California State Fairgrounds, Duquion, IL., Springfield, IL, and the Hoosier 100 in Indianpolis, IN.
Jimmy Gordon, who had just won the Capital Speedway track title, and Ernie Purssell are killed in the last race at the "Old" California State Fairgrounds.

Joe Saldana won the Knoxville Nationals, leading from start to finish. He was the Knoxville track champ, and "Little Joe" set quick-time on the half-mile 11 times in 1970.

Larry Dickson is USAC Sprint car champion.
Al Pombo won his 4th Gold Cup at Capital Speedway in Sacramento, CA.
Gary Bettenhausen wins Turkey Night at ASCOT.
Jimmy Carruthers is the USAC National Midget champion.
Jerry McClung, of Tempe, AZ. won the Western World at Manzanita.
LeRoy Van Conett won his 2nd straight NARC championship.

Howard Kaeding is NASCAR's California Super Modified Champ.
Ken Gandy wins Vallejo Speedway Open Competition Championship.
All-American Speedway in Roseville, CA. is paved after running dirt since 1955.
Kearney Bowl in Fresno, CA. is torn down.
Johnny Parsons sets Vallejo Speedway's all-time track record in a midget, turning the 1/4 mile dirt in 13.27 seconds.
Welcome to HammerDownUSA.com, also known as HammerDown!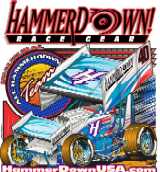 2005 Racers Racing Series Point Standings
---
25 Greatest Sprint Car Drivers
HammerDown! Hooded Striped Sweatshirts
Champions 2003, 2002, 2001, 2000
Yearbook Headlines - ...A HammerDown! "work-in-progress" that we enjoy sharing with our readers. Please check back often, as each year will be updated further.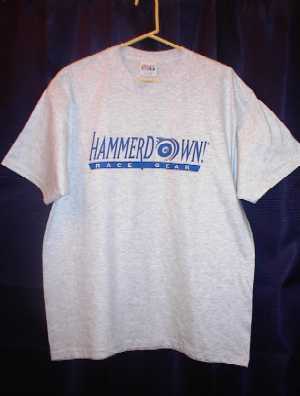 Common Destinations:
Google / Hoseheads / Open Wheel Times / SCRAfan.com / Skagit Speedway / Trophy Girls / USACracing.com / World of Outlaws