Get to the other photo pages with the quickness: 1, 2, 3, 4, 5, 6, 7, 8,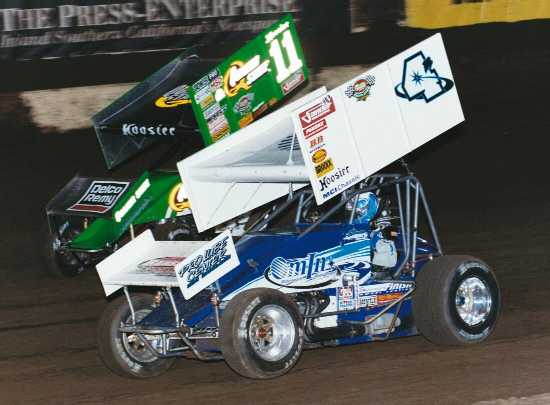 Shane Stewart is running an MCI Chassis in 2003. The cool looking car is working low while Steve Kinser tries the top at Perris Auto Speedway (Jim Fleming photo)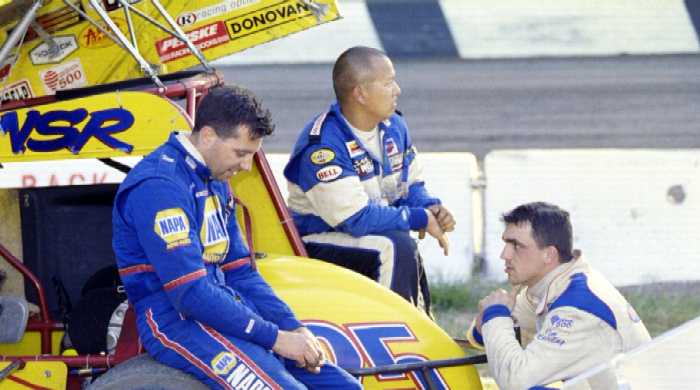 From left, Jason York, Garrett Ishii, and Tim Kaeding enjoy the comfortable Santa Maria climate at the Golden State Challenge event at Santa Maria Speedway, 2002. (John's Racing Photo's)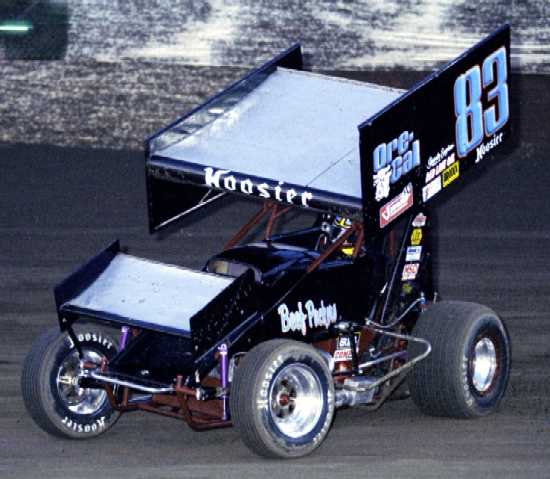 Sammy Swindell ventured into California on several occasions in 2002, racing for Jason Roth. Here, the 3-time World of Outlaws Champion is on the hammer at Tulare's Thunderbowl Raceway. (John's Racing Photos)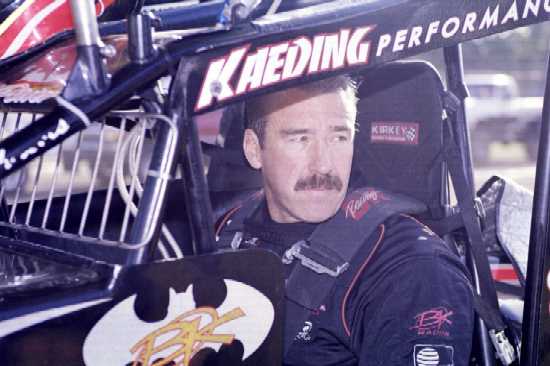 Brent Kaeding in his 'weekend office'. The 11-time King of California, has also won 13 NARC championships. This great shot was taken at Calistoga Speedway, May 2002. (John's Racing Photos)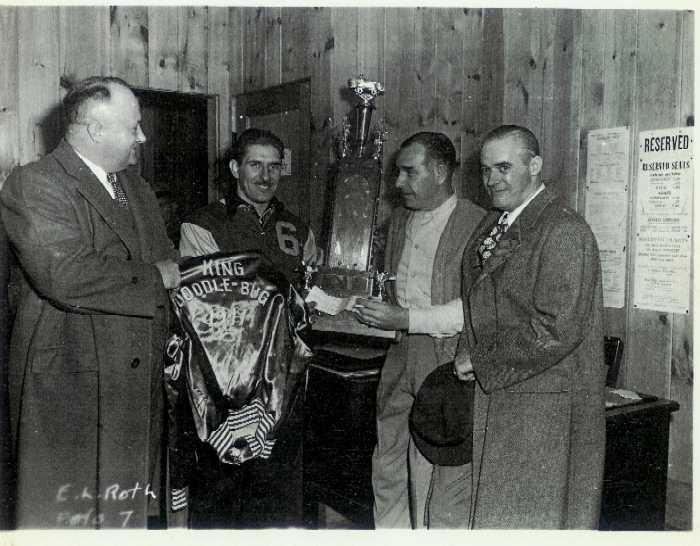 Back in the day, they called midgets, "Doodlebugs". Here, Ed "Dutch" Schaefer is shown receiving the 1947 "King Doodlebug" trophy. (Photo courtesy Ken Schaefer)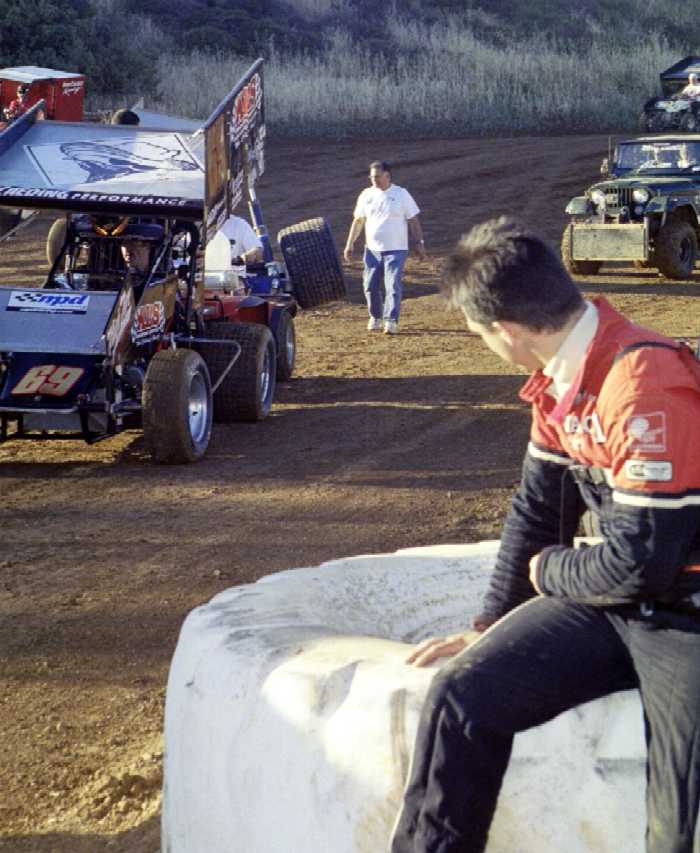 Tim Kaeding (right) looks on as his 'old man' Brent is pushed into position for hot-laps at Placerville Speedway. (John's Racing Photos)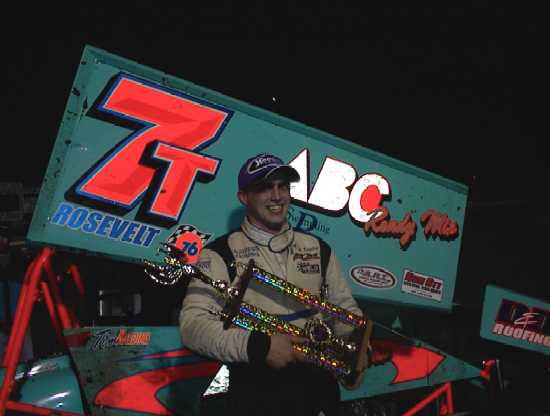 Tim Kaeding cradles the trophy from his 2003 season opening World of Outlaws A-Main win at Kings Speedway in Hanford. (Photo by Victor Mencarini)

The blue smoke from Jason Meyers engine is visible as Tim Shaffer works inside at Las Vegas Friday night. Shaffer won the 25 lap World of Outlaws prelim with a last lap pass of Meyers.
Driver Index // Respects // The Injured List // Tracks // 25 Greatest Sprint Car Drivers of All-time // 40 Most Exciting Drivers in NARC History
Images
Latest Projects:
Yearbook Headlines - ...Yet another HammerDown! "work-in-progress" that we enjoy sharing with our readers. Please check back often, as each year will be updated further.