HammerDown! Scrapbook -
2001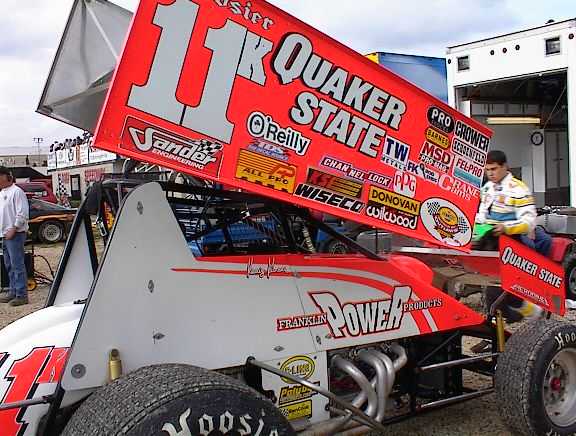 Kraig Kinser finished 12th at the Pennzoil World of Outlaws event at Eldora, June 2nd, 2001.
The Maxim driver raced very well all night long (photo by Bobby Gerould)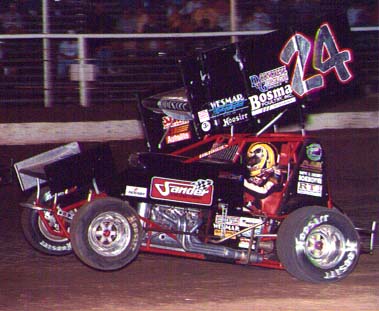 Winning 20 Features in one season is no easy task. Terry McCarl made it look easy in 2001.
Here, McCarl grabs hold of the Tulsa Speedway (Photo By Jim Fleming)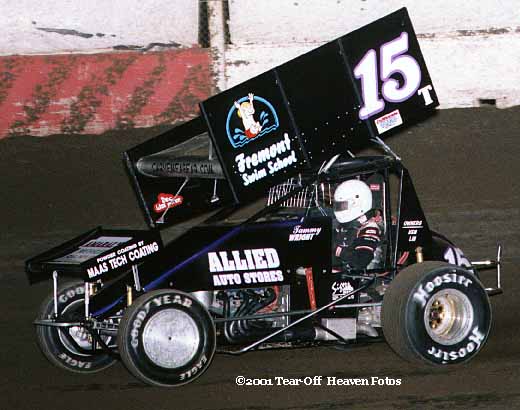 Tammy Wright flies her #15T around the Tulare Thunderbowl - (Cool photo by Steve Lafond)
Joey Saldana lifts the front wheels of the BeefPackers #83 off the ground at Eagle Raceway.
(Doug Johnson Photos)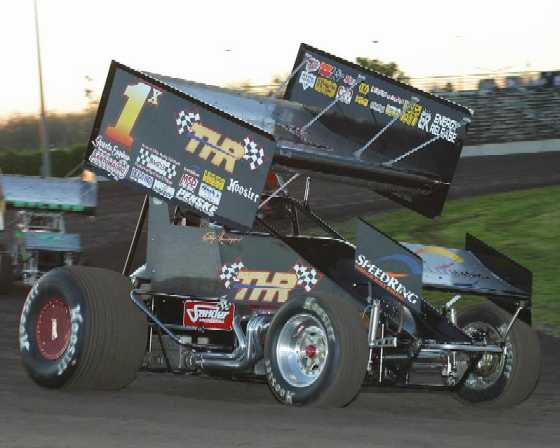 Randy Hannagan has won championships at San Jose and Calistoga in his brother Terry's #1x
(John's Racing Photos)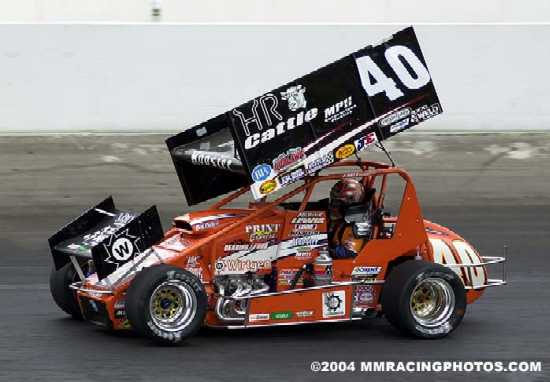 Michael Lewis raced the Western Speed #40 sprint car in the SRL Super Modified feature
at Madera Speedway, Saturday night.
See page 5 of HammerDown! Images