1975
Ron Shuman won the 8th annual Western World at Manzanita.
Tom Bigelow won the Hoosier 100, and the DuQuion Mile for USAC Dirt Champ cars.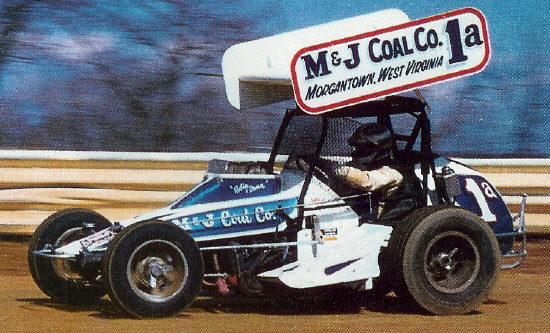 Bobby Allen, a National Sprint Car Hall of Famer, drives his M&J Coal #1a at Williams Grove Speedway in 1975. (Scanned from Open Wheel Magazine)
Denver, CO. based, Big Car Racing Association Champion is Jan Opperman.
Bobby Olivero is CRA driving champion.

In this old school shot, Minnesota's Roger Rager is in the Bob Trostle #20, with Don Snow in his own #15. Rager made a Fall 1975 appearance at Antioch Speedway in California. With Trostle tuning, they won the NARC feature that night (October 4th). ...(From the Pat and Hal Holtsman collection.)

Lee James is CRA Rookie of the Year.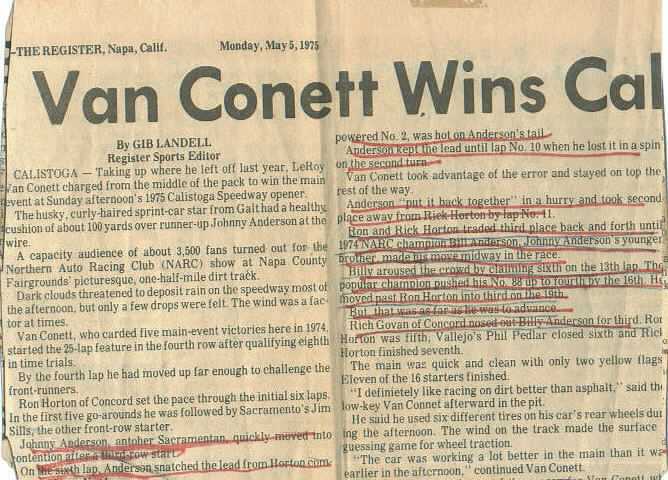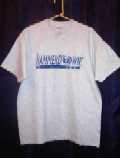 Get a HammerDown! Race Gear Logo T-Shirt at the HammerDown! Store
Images
Latest Projects:
Tangents
Yearbook Headlines - ...Yet another HammerDown! "work-in-progress" that we enjoy sharing with our readers. Please check back often, as each year will be updated further.
25 Greatest Sprint Car Drivers of All-time
40 Most Exciting Drivers in NARC History
The HammerDown! Store is now OPEN!
---