1981
Sammy Swindell is the World of Outlaws driving champion. Sammy won a remarkable, 41 features at tracks all over the U.S.
The Knoxville Nationals are non-wing for the last time. Steve Kinser wins, Kenny Schrader is 12th.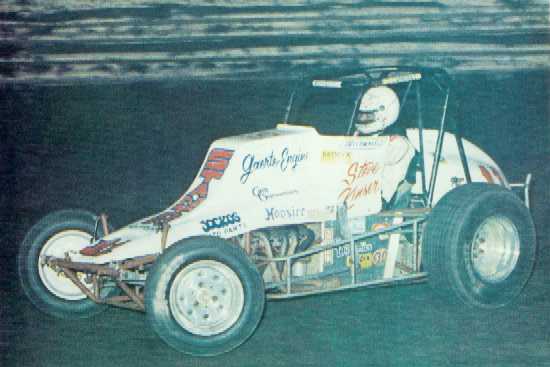 Steve Kinser wins the Silver Crown, and sprint car portions of the first ever, "4 Crown Nationals" at Eldora. Kinser also captured the first ever "Hulman 100" for Silver Crown cars. Kinser won 44 features in 1981.
Ron Shuman wins his 3rd Western World at Manzanita, as well as his 3rd Turkey Night in a row..
LeRoy Van Conett wins his 7th NARC championship for car-owner Chris Zootis (#6)
Sheldon Kinser scores his 2nd USAC Sprint Car driving title.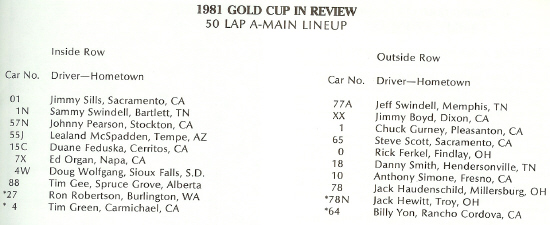 Sammy Swindell wins the Gold Cup, and the Baylands WoO finale in the Nance #1n.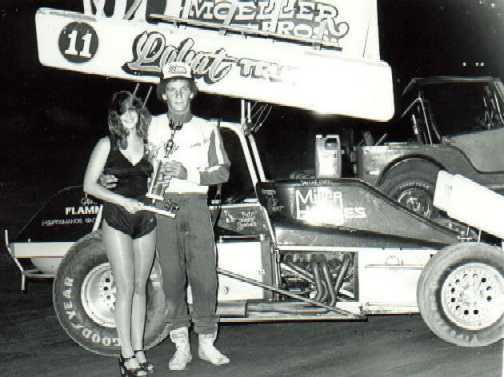 A 28 year-old, Jimmy Sills accepts Trophy Dash honors.
Doug Wolfgang wins the Syracuse Mile
Lealand McSpadden Takes the Dirt Cup.
Jack Hewitt is named USAC Silver Crown, Rookie of the Year.
Tim Green is the Knoxville Raceway Track Champion.
Barry Camp is Selinsgrove Speedway Champion.
Brad Doty wins the All-Star season opener at Eldora.
Rich Vogler wins DuQuoin, IL. USAC Silver Crown race.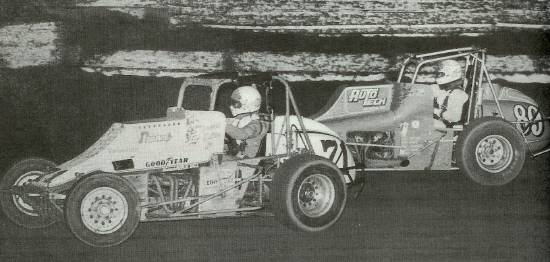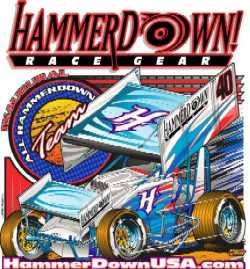 HammerDown! T-Shirts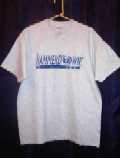 Get a HammerDown! Race Gear Logo T-Shirt at the HammerDown! Store
Images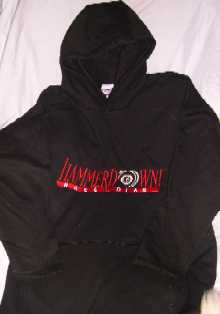 Yearbook Headlines - ...Yet another HammerDown! "work-in-progress" that we enjoy sharing with our readers. Please check back often, as each year will be updated further.
25 Greatest Sprint Car Drivers of All-time