HammerDown! Race Gear online store.
OPEN NOW. OPEN ALWAYS.
---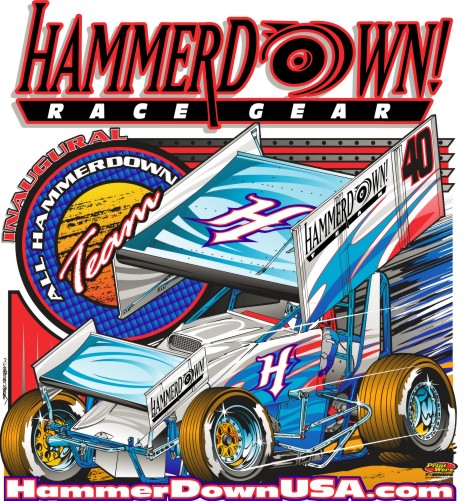 Images
Yearbook Headlines - ...Another HammerDown! "work-in-progress" that we enjoy sharing with our readers. Please check back often, as each year will be updated further.
25 Greatest Sprint Car Drivers of All-time
40 Most Exciting Drivers in NARC History
---
HammerDown! Race Gear
Always open.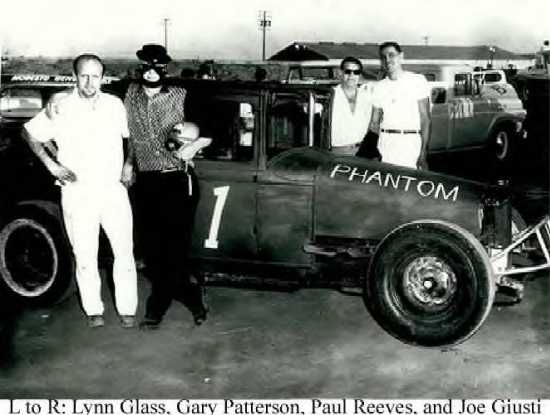 Old school shot of Gary Patterson sent to us by his son James. Do you know the story behind this deal? James wants to know.You can see the "GP" web site run by "Jimmy". Check it out here.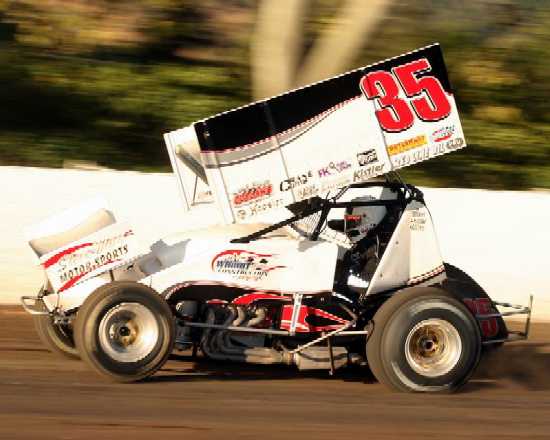 Stephen Allard was in the Wright One #35 at Calistoga. Jac Haudenschild will drive the car next year. (John's Racing Photo)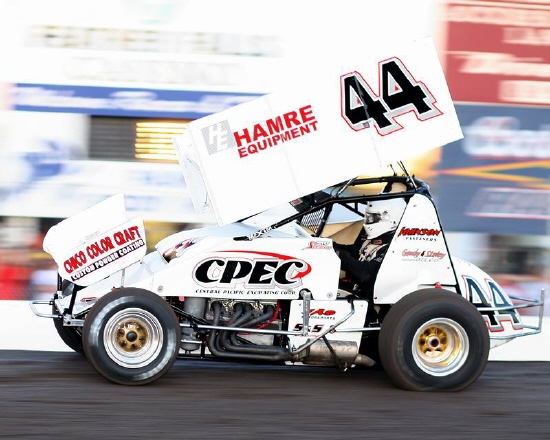 Matt Shelton had one of the best looking sprint cars in Northern California in 2005. (John's Racing Photos)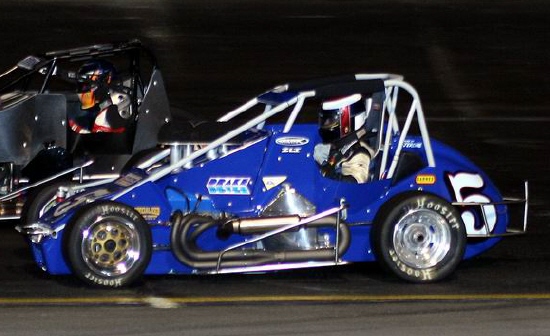 Jerome Rodela won the 2005 USAC Western Midget title. (John's Racing Photos)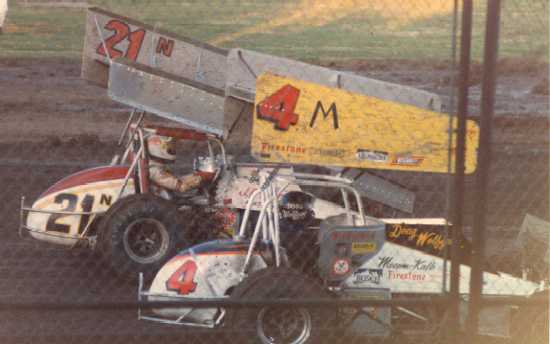 Peeking through the fence, Scott Hall snapped this classic shot of his uncle Jimmy Sills #21n, and Doug Wolfgang #4m. We believe it is from Chico, CA. in 1979 or 1980.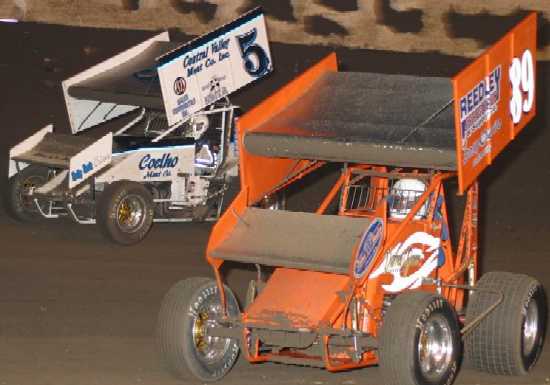 Central California racers Ricci Faria (low) and Brian Coelho (high) do their thing at Tulare. (John's Racing Photos)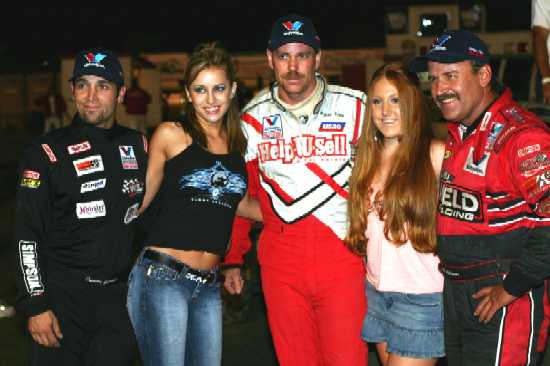 2005 at Santa Maria. The drivers are (L to R) Damion Gardner, Mike Kirby, and Rip Williams. Gardner was the 2005 USAC/CRA champion. (Terri Wagner photo)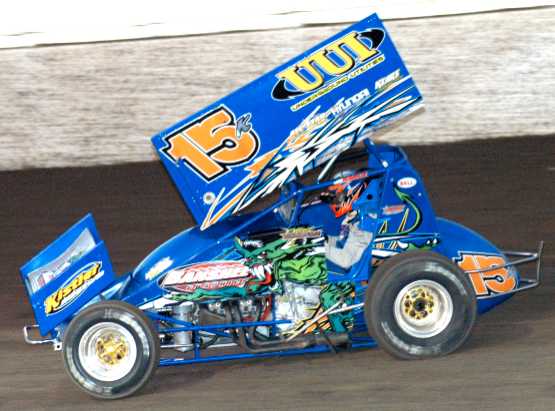 Chad Kemenah - the four-time All-Star champion will run on the World of Outlaws tour in 2006. (Chris Dolack photo)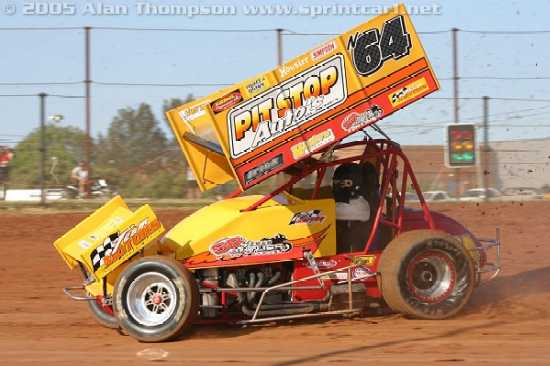 Peter Murphy is having a good season 'down under'.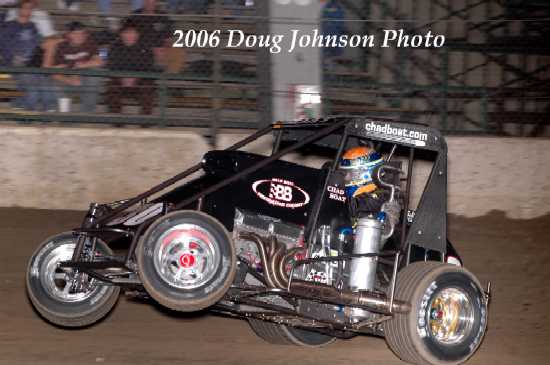 Chad Boat wheelies at the 2006 Chili Bowl. Chad is the 14 year-old son of former Chili Bowl winner Billy Boat.