HammerDown! Race Gear online store.
OPEN NOW. OPEN ALWAYS.
---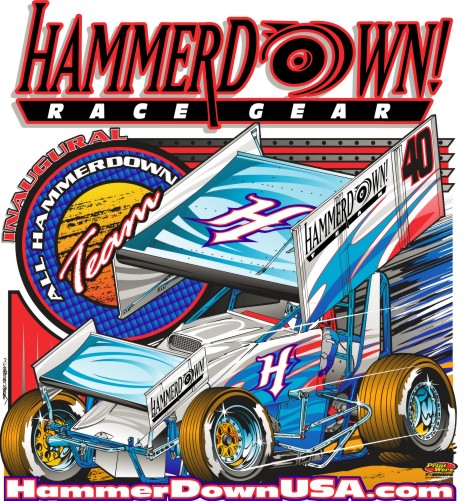 Images
Yearbook Headlines - ...Another HammerDown! "work-in-progress" that we enjoy sharing with our readers. Please check back often, as each year will be updated further.
25 Greatest Sprint Car Drivers of All-time
40 Most Exciting Drivers in NARC History
---
HammerDown! Race Gear
Always open.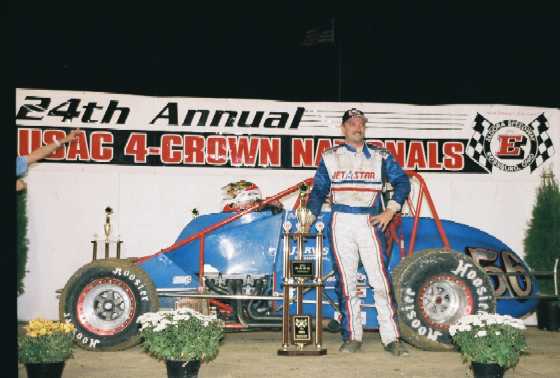 Dave Darland won the 2005 Silver Crown portion of the Four Crown Nationals at Eldora Speedway. (Jim Morrison photo)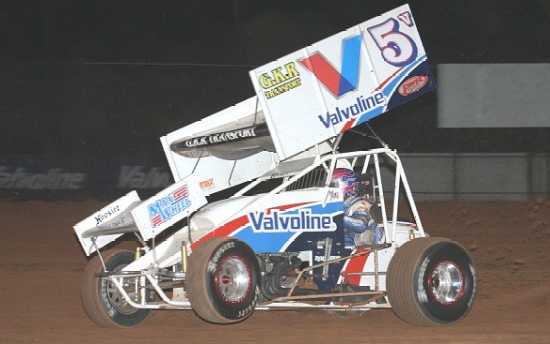 Max Dumesney is on the methanol at Parramatta in Australia. Their season recently started and many American drivers will make the trip 'down under' in December.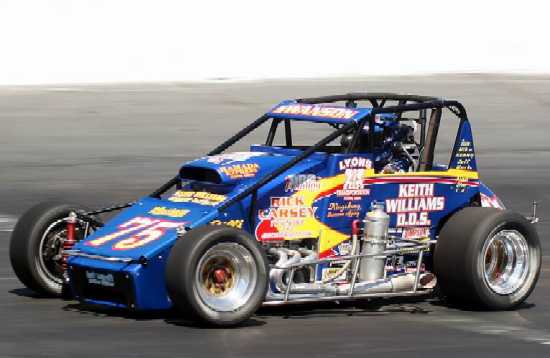 Kody Swanson, the 2005 USAC Western Sprint Car points leader, is a rookie. His next race with the series is scheduled for October 8, 2005 at Irwindale Speedway in Southern California. (John's Racing Photos)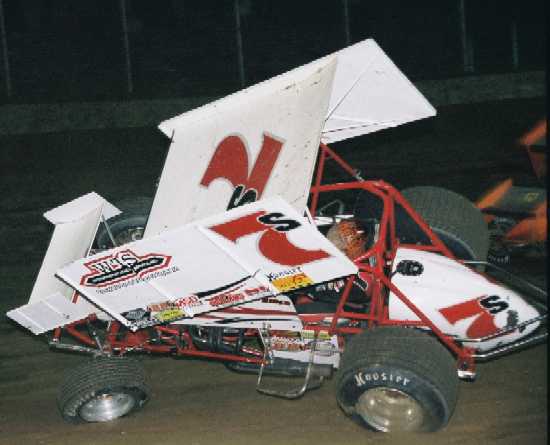 Believe it or not, Jason Sides did not tip over in this K-C Raceway incident. (Jim Morrison photo)
Donny Schatz won the 2005 Williams Grove National Open - Chris Dolack photo.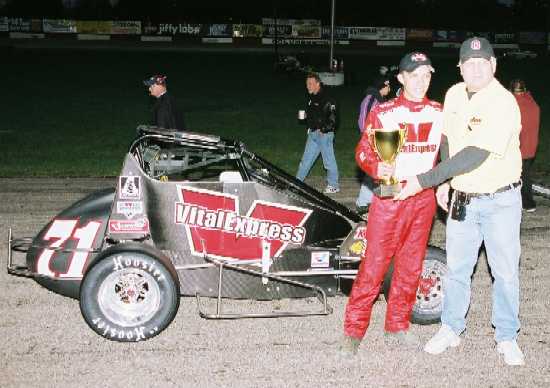 Bryan Clauson shocked the world with his pavement midget win at Columbus, OH. Saturday. The 16 year-old from Noblesville, IN has scored the majority of his pro success on dirt. (Jim Morrison photo)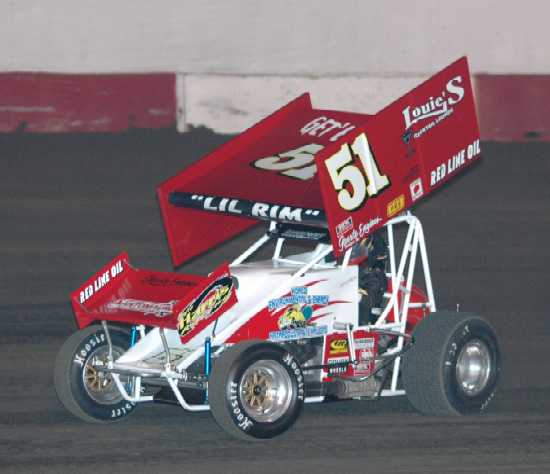 From 2004, Chuck Gurney Jr. has the HammerDown! (Dennis Mattish photo)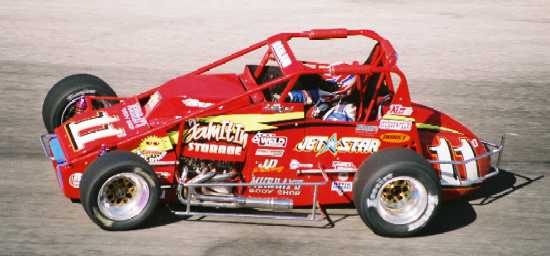 Dave Darland won Sunday's (October 16, 2005) Rich Vogler Classic at Winchester Speedway. The high-banked Indiana track is legendary for seperating the ultra-brave from the brave. (Jim Morrison photo)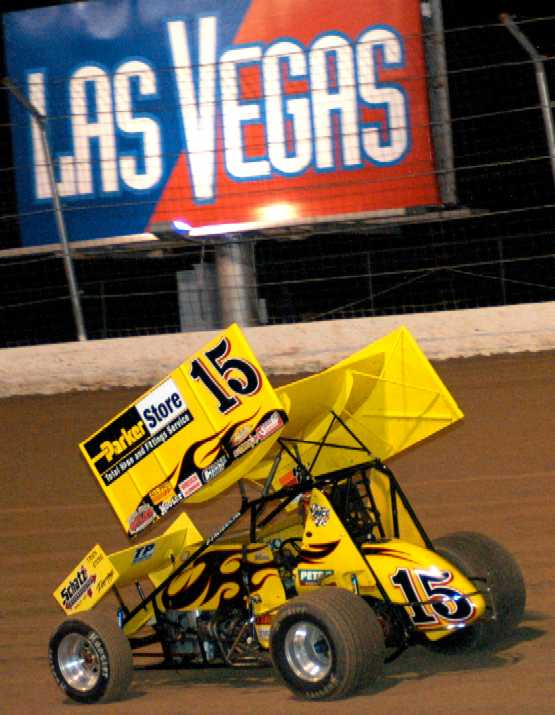 Donny Schatz and the World of Outlaws closed out the 2005 WoO season at Las Vegas Motor Speedway. (Chris Dolack photo)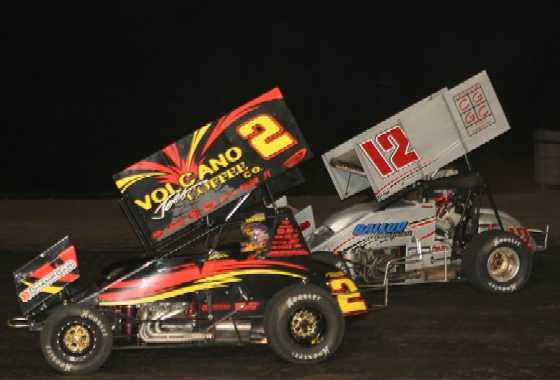 Joey Saldana #2, and Robert Ballou #12 dice earlier this year (John's Racing Photos)