HammerDown! Race Gear online store.
OPEN NOW. OPEN ALWAYS.
---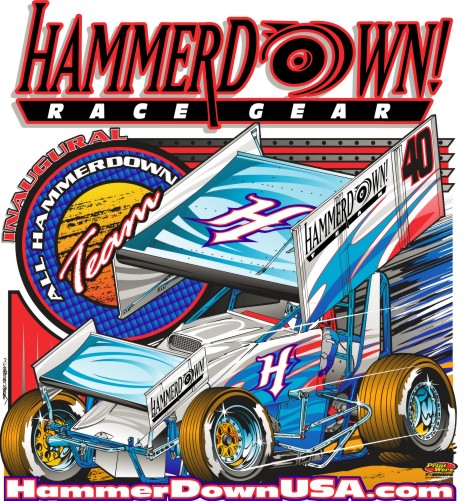 Images
Yearbook Headlines - ...Another HammerDown! "work-in-progress" that we enjoy sharing with our readers. Please check back often, as each year will be updated further.
25 Greatest Sprint Car Drivers of All-time
40 Most Exciting Drivers in NARC History
---
HammerDown! Race Gear
Always open.
Paul McMahan #11h, and Brooke Tatnell #8 race side-by-side at Red River Valley Speedway in West Fargo, ND. (Photo by Doug Johnson)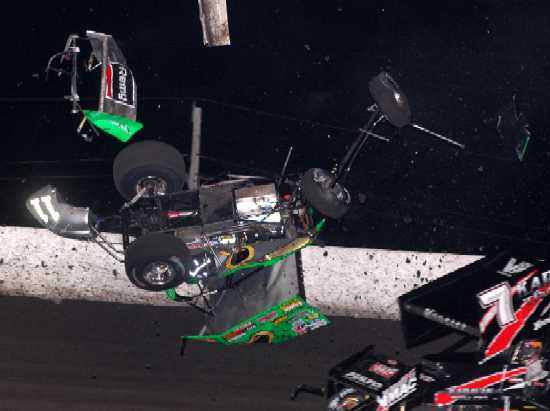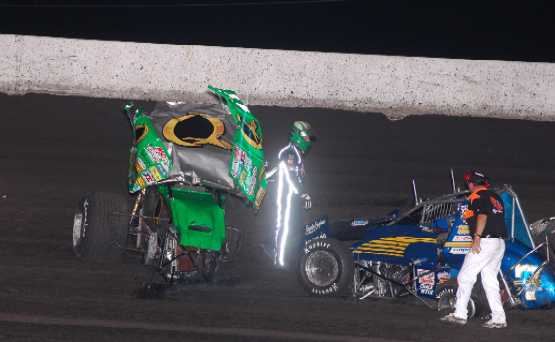 Doug Johnson captured two shots of Steve Kinser's wicked crash Saturday night at Red River Valley Speedway in W. Fargo, ND. ...Kinser walked away. We can think of only one other crash (Eldora) where we've seen Steve hit as hard. The Fargo accident started at the Green Flag of the feature as the field entered turn one. Kinser was hit and then went straight into the wall.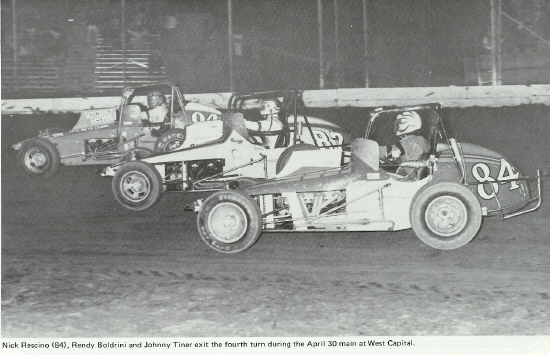 Classic racing from West Capital Raceway in W. Sacramento, CA. This is a scanned shot from NARC sanctioned action. The #84 is Duke McMillen's car - driven on this night by Nick Rescino SR., The #82 is Jack McAfee's sprinter wheeled by Rendy Boldrini. The #94 on the top is Johnny Tiner driving his own car.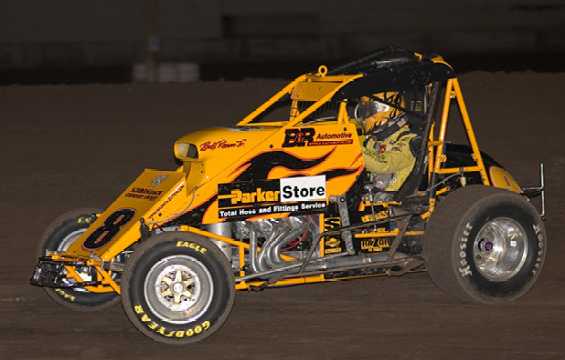 Bob Ream is a certified Arizona ace! (Ben Thrasher photo)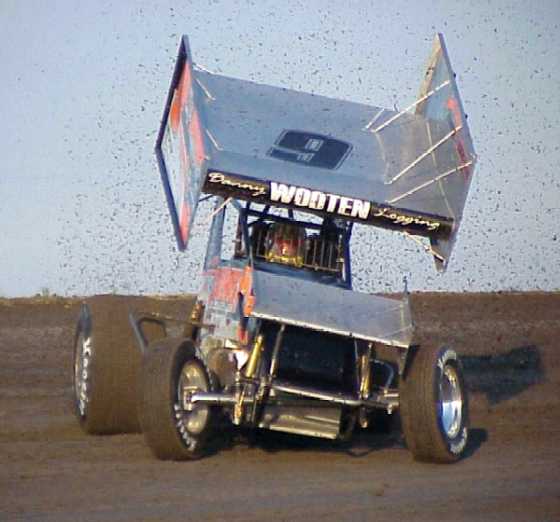 Gary Wright is a certain Hall of Fame driver! (Lonnie Wheatly photo)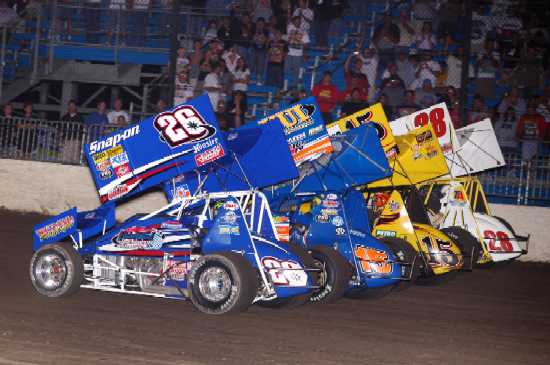 Brent Kaeding with the HammerDown! This shot is from NST Speedweek. (Photo by Craig Murphy)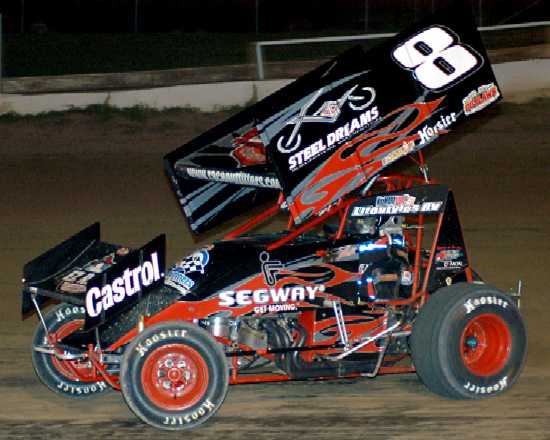 Brooke Tatnell is having a fabulous 2005 season for Rush Racing. (Chris Dolack photo)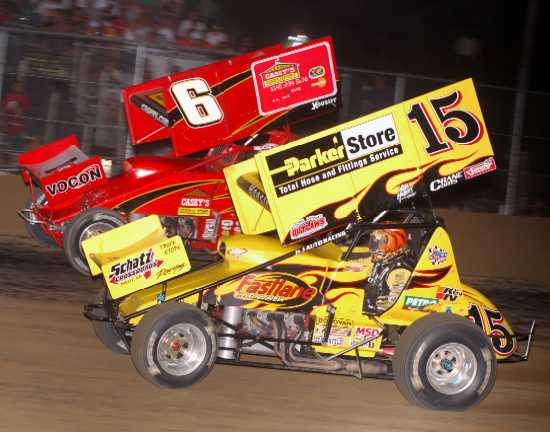 Doug Johnson captured a pushing Donny Schatz #15, and Tim Shaffer #6 battling for fifth at the Princeton National.