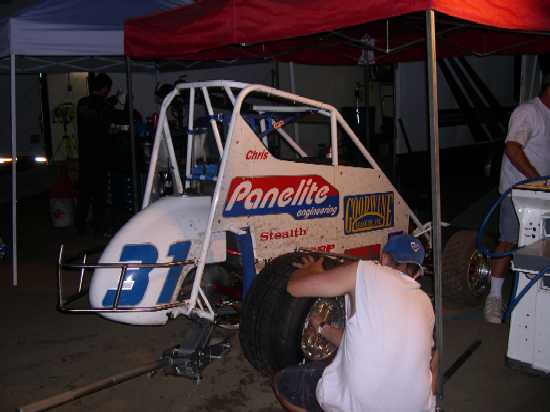 Chris Rahe's #31 midget.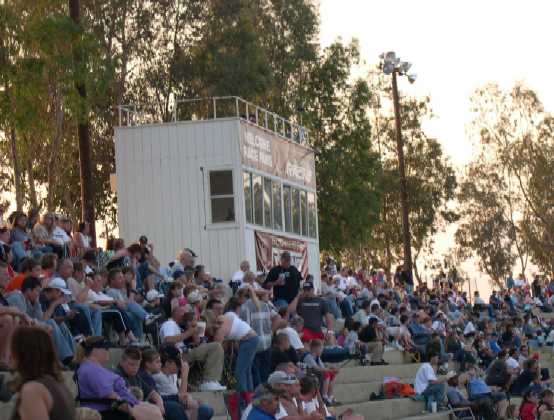 Race fans enjoy the USAC Midgets at Bakersfield Speedway.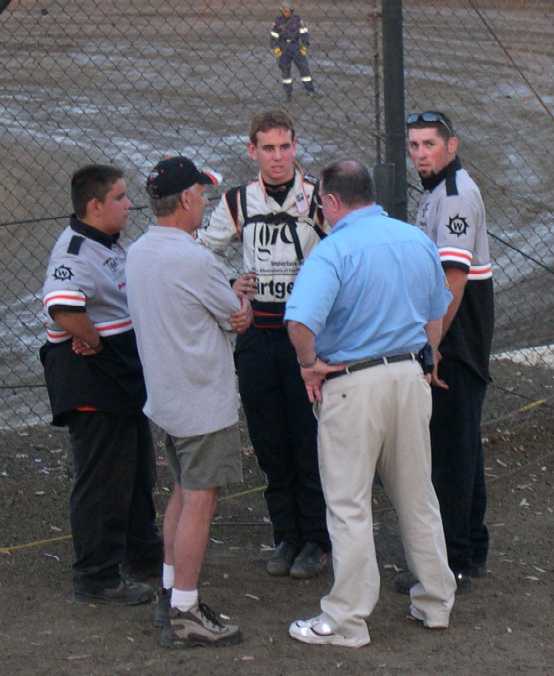 Bradley Galedridge (center) chats with USAC Western VP Tommy Hunt, and champion driver Jimmy Sills, as two crew members look on.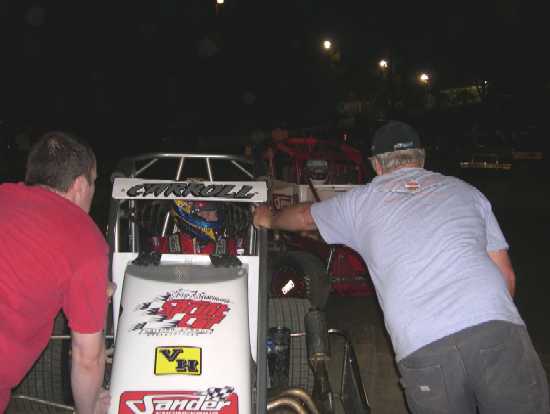 Todd Carroll runs one of the Cory Kruseman Ford Focus Midgets.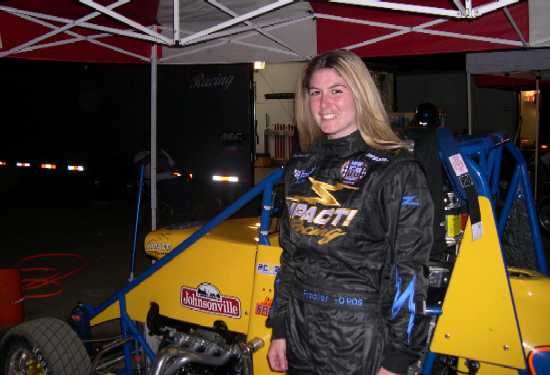 Jenna Frazier is a rookie in the Ford Focus division.
HammerDown! Race Gear online store.
OPEN NOW. OPEN ALWAYS.
---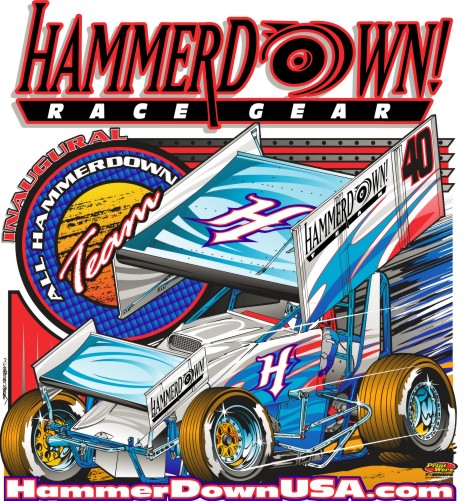 Images
Yearbook Headlines - ...Another HammerDown! "work-in-progress" that we enjoy sharing with our readers. Please check back often, as each year will be updated further.
25 Greatest Sprint Car Drivers of All-time
40 Most Exciting Drivers in NARC History
---
HammerDown! Race Gear
Always open.