Royal Blue HammerDown! Beanies! $14.99 - BUY NOW!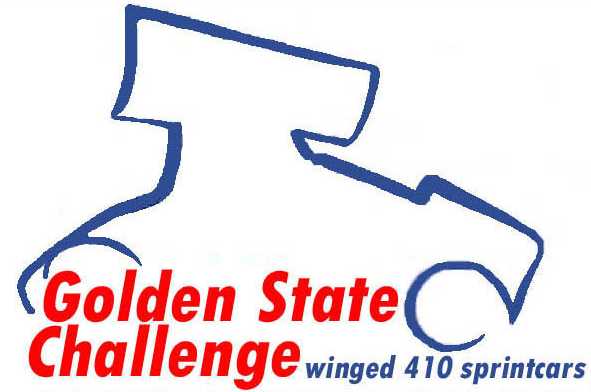 Shaffer immediately jumped out to a sizable lead when the first caution flag appeared just two laps in, for a stalled Nick Rescino Jr. On the restart, Brent Kaeding moved around Tarlton, and then runner-up, Andy Forsberg to take over second place. On lap five, fifth running, Jason Meyers got over the top of the track in turn three, and dropped from fifth to seventh. By lap 10, Shaffer was in traffic, when Brad Furr made his move into the top five with a pass of Bud Kaeding. Within a lap, fourth running Tarlton spun to a stop in turn one, after getting over the edge of the cushion on the quarter-mile oval. Tarlton was able to restart at the rear of the field.
Jason Statler, who finished second to Brent Kaeding on Friday at Chico, was charging into the top ten from his 17th starting spot. He wheeled the Statler Racing #00 into ninth on lap 12 with a pass of former Chico champ, Jason York. Meyers meanwhile regained fifth on lap 13 by passing Bud Kaeding. The racing came to a halt on lap 18, when Roger Crockett stopped in turn two bringing out the caution. Shaffer was enjoying a half-straightaway lead over Brent Kaeding but the yellow wiped it away. On the lap 19 restart, Furr took his Sanmina-SCI Eagle #2 to the high side of turns one and two, moving into third around Andy Forsberg.
Luck was again on Shaffer's side on lap 29 when in heavy traffic, Rescino's #65 got into the side of Shaffer's car. Shaffer was momentarily airborne before getting hit again by Mike Faria in the #4. Shaffer was able to keep the car going, as Faria stalled bringing out a yellow flag. Any drama about damage to Shaffer's #83 was quickly put to rest as he continued to dominate the final 11 laps. At the checkered it was Shaffer, Brent Kaeding, Furr, Forsberg, and Meyers. Rounding out the top ten were Statler (from 17th), Bud Kaeding, Dennis Moore Jr., Craig Stidham, and Tim Kaeding. All teams in the top ten earned at least $1,000 from promoters John and Robbie Padjen.
The victorious Shaffer told infield announcer Troy Hennig about the near disaster in traffic, "You've gotta have luck. It stalled in the air but when we came down it kept going". Runner-up, Brent Kaeding thanked his BK Racing Maxim crew and noted, "We'll take a second, and be happy with it."
In the B-Main, Doug Lippincott of Minden, NV. suffered through a series of nasty barrel roll flips off the back chute into the infield. Doug emerged okay despite damage to his #4L. Crockett won the B, followed by Rescino, Jason Finley, Chad Riolo, Brian Coelho, and Faria. The BR MotorSports quick time award was picked up by Chico's Jon Allard, while the B&B Oval Track Products Heat was won by Forsberg. Other heat race winners included Meyers, Furr, and Brent Kaeding.
San Jose's John Giffin did a 360 spin in qualifying before almost saving it. Instead the car reared back and did a pirouette before landing on its side. Giffin was not injured. 45 cars took qualifying times in round #2 of the Golden State Challenge. Next up for the GSC, "King of California" Series is a trip to Hanford's Kings Speedway, March 22.
Golden State Challenge - "King of California" Series. Race #2 of 22.
Silver Dollar Speedway, Chico, CA. March 8, 2003.
UNOFFICIAL RESULTS
BR MotorSports Qualifying - 1. Jon Allard, Chico, Wright #35 - 12.040, 2. Dennis Morre Jr, Grinnell, IA., Williams #0 - 12.079, 3. Craig Stidham, Fresno, Stidham #3 - 12.083, 4. Sean Becker, Sacramento, Becker #23 - 12.198, 5. Roger Crockett, Eugene, OR., Doyle #11c - 12.214, 6. Nick Rescino Jr., San Francisco, Rescino #65, 7. Brad Furr - Pleasanton, Sanmina-SCI #2, 12.325, 8. Kevin Pylant, Santa Cruz, Pylant #14p - 12.334, 9. Jason York, Chico, York Racing #25 - 12.343, 10. Jason Finley, Finley #77f - 12.415, 11. Kasey Kahne, Enumclaw, WA., Roth #83jr - 12.433 (Kahne's time was disallowed due to being above 95 dba at 100 feet), 12. Johnny Gray, Chico, Gray #71 - 12.447, 13. Mike Quigley, Diamond Springs, Quigley #75 - 12.544, 14. Bud Kaeding, Campbell, Sala #19 - 12.546, 15. Jason Meyers, Clovis, Elite #1 - 12.550, 16. Doug Lippincott, Minden NV., Lippincott #4L - 12.614, 17. Brent Kaeding, Campbell, BK Racing #69 - 12.619, 18. Andy Forsberg, Auburn, Filipich #98x - 12.624, 19. Billy Wallace, Grass Valley, Wallace #6w - 12.627, 20. Tommy Tarlton, Easton, Tarlton & Son Inc. #21 - 12.628, 21.Tim Shaffer, Aliquippa, PA., Roth #83 - 12.630, 22. Dan Menne, Fort Jones, Menne #75x - 12.640, 23. Bud Walberg, #55 - 12.647, 24. Jason Statler, Los Gatos, Statler #00 - 12.650, 25. Garrett Ishii, Caruthers, Ishii Farms #71g - 12.676, 26. Tim Kaeding, San Jose, Cowan #7t - 12.727, 27. Steve Fehrman, Quincy, Stice #11f - 12.750, 28. Brian Coelho, Tulare, Coelho #5c - 12.760, 29. Destiney Hays, Oroville, Hays #20d - 12.788, 30. Chad Riolo, Roseville, Riolo #17r - 12.887, 31. Peter Murphy, Sydney NSW Austrailia, McMillen & Mitchell #10 - 12.931, 32. Toni Lutar - White Rock, BC Canada, Lutar #4x, 33. Dan Ochs, Los Molinas, Ochs #11n, 34. Jon Maiwald, Gilroy, #6m - 13.000, 34. Davey Key, Fresno, Key #15 - 13.025, 35. John Giffin - San Jose, Giffin #20 - 13.031, 36.Tony Sousa - Red Bluff, Sousa #22 - 13.078, 37. Dennis Binstock, Napa, Binstock #82 - 13.096, 38. Colby Wiesz, Colfax, Wiesz #21w - 13.108, 39. Kevin Sharrah, Sharrah #1x - 13.214, 40. Robert Stice - Stice #11s, 13.287, 41. Mike Faria, Tipton, Faria #4 - 13.312, 42. Pat Harvey, Grass Valley, Harvey #15w - 13.421, 43. Greg Sherman, Fair Oaks, Sherman #00z - 13.528, 44. Tommy Foggarty - Foggarty #66, 14.543, 45. Matt Shelton, Shelton #44s - 16.641
B&B Oval Track Products - Heat #1 - 1. Forsberg, 2. Bud Kaeding, 3. Allard, 4. York, 5. Kahne, 6. Crockett, 7. Lutar
Heat #2 - 1. Meyers, 2. Moore, 3. Walberg, 4. Tim Kaeding, 5. Rescino JR., 6. Wallace, 7. Finley, 8. Ochs, 9. Stice, 10. Sousa, 11. Foggarty
Heat #3 - 1. Furr, 2. Tarlton, 3. Statler, 4. Stidham, 5. Faria, 6. Gray, 7. Riolo, 8. Fehrman, 9. Lippincott, 10. Binstock, 11. Shelton
Heat #4 - 1. Brent Kaeding, 2. Shaffer, 3. Pylant, 4. Murphy, 5. Wiesz, 6. Coelho, 7. Menne, 8. Ishii, 9. Harvey, 10. Becker
B-Main - 1. Crockett, 2. Rescino Jr., 3. Finley, 4. Riolo, 5. Coelho, 6. Faria
A-Main (40 Laps) 1. Shaffer, 2. Brent Kaeding, 3. Furr, 4. Forsberg, 5. Meyers, 6. Statler, 7. Bud Kaeding, 8. Moore Jr., 9. Stidham, 10. Tim Kaeding, 11. Finley, 12. Pylant, 13. Riolo, 14. Murphy, 15. Allard, 16. York, 17. Coelho, 18. Crockett, 19. Tarlton, 20. Faria, 21. Rescino Jr., 22. Walberg