Top 10 photos from the 2002 Golden State Challenge awards banquet in Reno, Nevada.
#10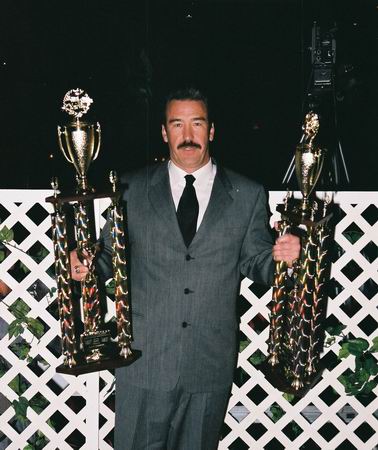 Brent Kaeding, the 11-Time Golden State Champion, poses with his car owner, and driver trophies.
#9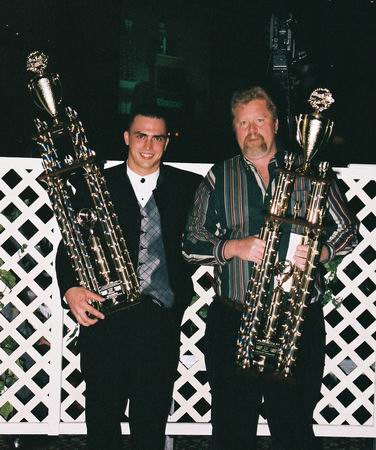 Tim Kaeding (driver), and Rick wright (car-owner) were crowned 2002 Champions in the 22-race series.
#8
Morrie Williams collected all kinds of hardware, including the Most Dedicated Car Owner award, and the prestigious Louie Vermeil Trophy. (John's Racing Photos)
#7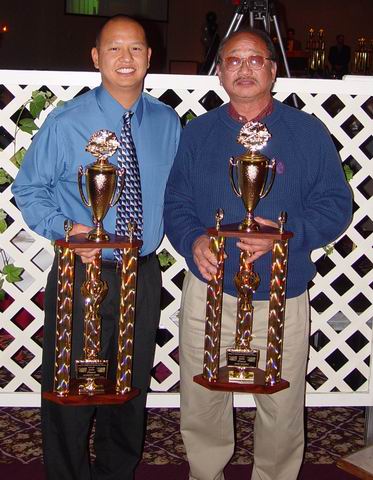 Garrett (L), and Jerry (R) are the Son-Father combo from Carruthers. Garrett was named Golden State Challenge Most Improved Driver.
#6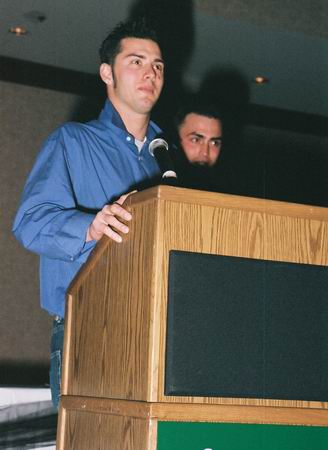 Bud Kaeding cracked up the audience when he stepped in to help his emotional brother, Tim, saying, "Tim can't talk right now, he's crying."
#5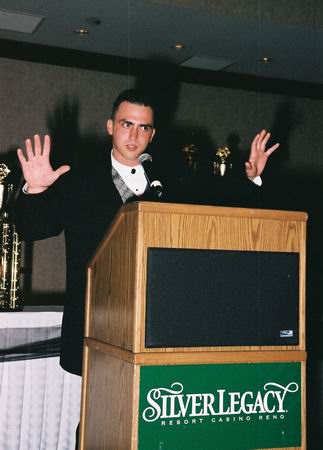 Tim Kaeding admitted he should have had the spare car ready at Tulare.
#4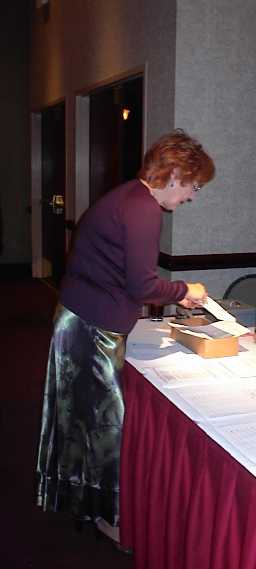 The success of the GSC banquet is due primarily to the efforts of Carolyn McMillen, who was the banquet coordinator. She was one busy lady!
#3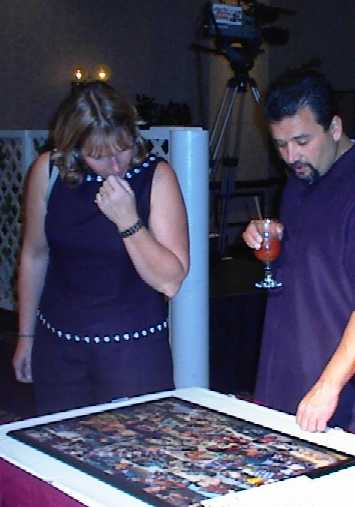 Kim Hirst (L), and the Cajun, Chris Good, admire the Jodean McMillen collage of all the GSC racers.
#2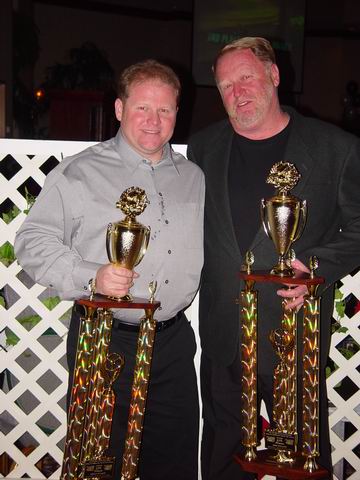 Kevin Pylant drove his father Don's #14p to 5th place in the 'King of California' standings for the 2nd year in a row.
#1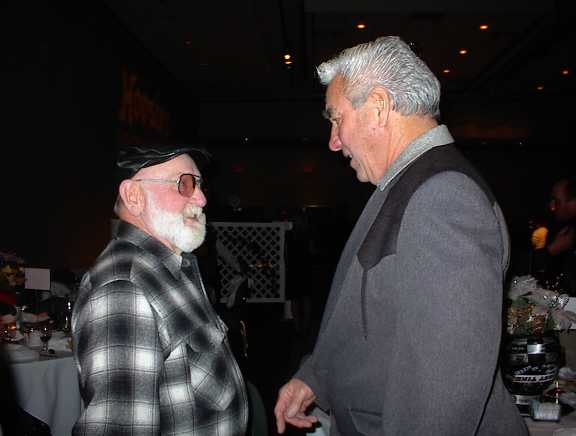 'The Outlaw'Bob Miller, a former GSC Car Owner Champion, and Howard Kaeding both enjoyed themselves at the Reno function.