DRIVERS
Kyle Hirst www.kylehirstracing.com
Hirst healing with rest after nasty crash - By Bobby Gerould - July, 4, 2006 - ...Kyle Hirst knows he will race again soon. He just isn't sure when. "I want to race at P-Ville on Tuesday (today) but everyone is telling me to wait until the weekend", he said. Hirst flipped his sprint car wildly Saturday night at Placerville Speedway and took a trip to the hospital where tests indicated he suffered no broken bones. He said he still has a "horrible headache" and he is sore but other than that he feels okay.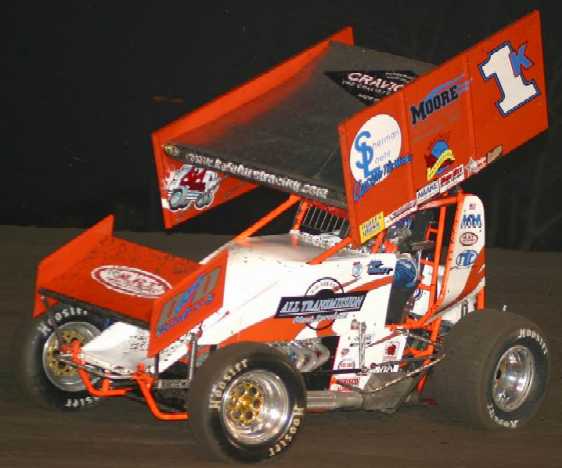 Kyle Hirst broke the track record at Chico to start his second year of racing. He was Siver Dollar Speedway Rookie of the Year in `04. (John's Racing Photos)

Spring 2004: ...Kyle Hirst scored his first top-five sprint car finish Friday night. The son of Rick and Kim is a rookie driver in 2004.

2004: ...Kyle Hirst, son of former NARC driving champion Rick Hirst, is set to drive a sprint car this season. Running a California schedule with the wing on and off, young Kyle will drive for his Dad, and former champion sprint car racer Kevin Urton. Kyle will steer an Eagle chassis with a Gaerte Engine.