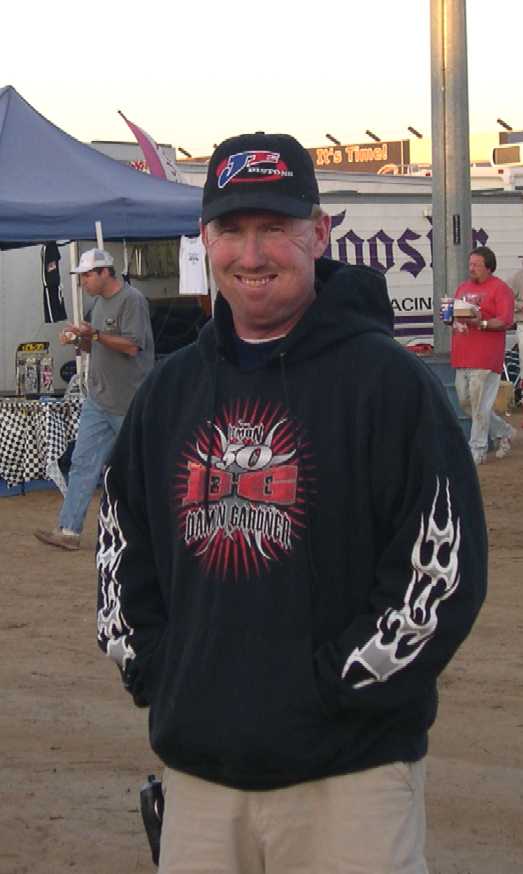 Vinsanity.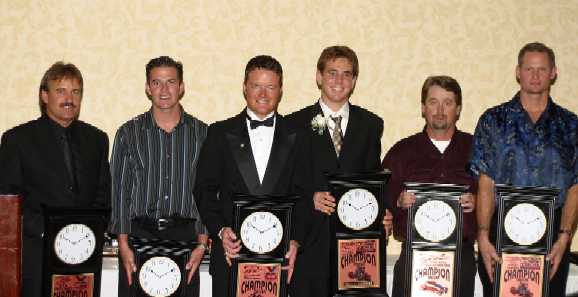 Rip Williams, Johnny Rodriguez, Tony Hunt, Bradley Galedridge, Jimmy Waters, and Chris Rahe are 2004 USAC Champions. (John's Racing Photos)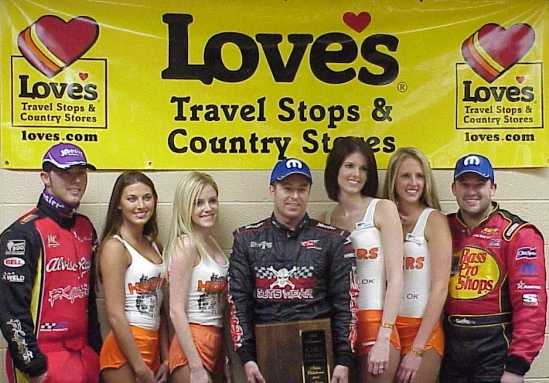 The top three at the Chili Bowl Thursday night were Tracy Hines, Bud Kaeding, and Tony Stewart. (Lonnie Wheatley photo)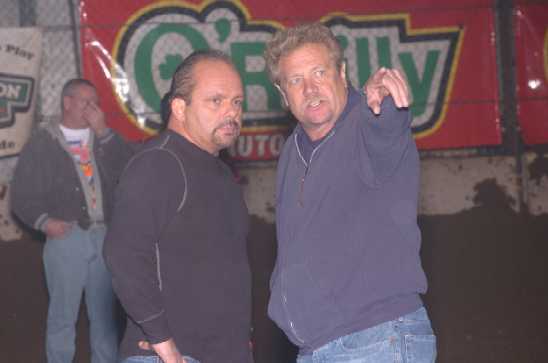 The two best in 2004 talk at 2005's Chili Bowl. Danny Lasoski and Steve Kinser. (Doug Johnson Photo)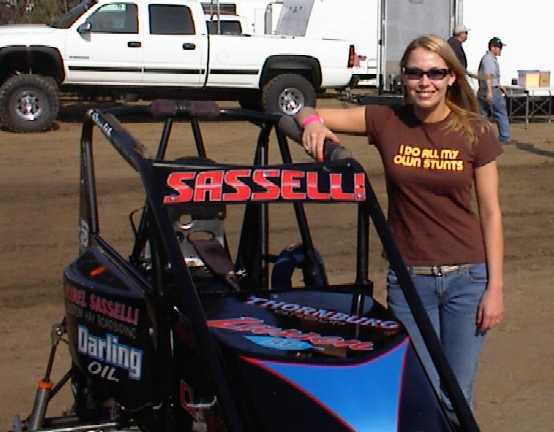 Audra Sasselli raced in two divisions at Oildale Saturday night. She is a top competitor in the California Ford Focus Series, and she also raced the modifed midget class. (Photo by BG)

Damion Gardner of Concord, Calif. (Photo by Terri Wagner)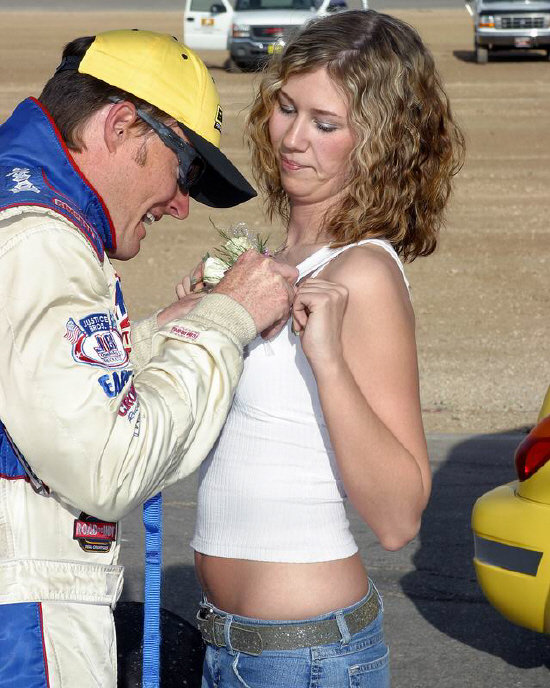 Tony Hunt pins the trophy girl at Boise's USAC Western Sprint Car race (John's Racing Photos)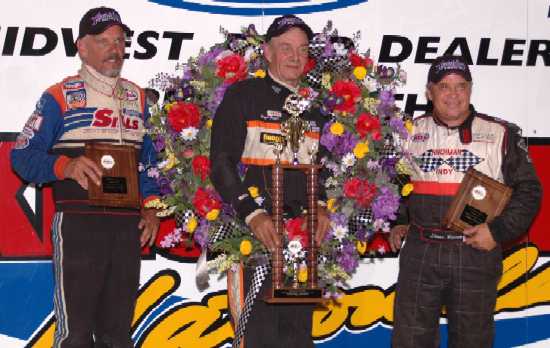 Roger Rager (center) won the Masters Classic at Knoxville Raceway Friday night June 3, 2005. Jimmy Sills (left), and Shane Carson shared the podium. (Doug Johnson photo)

Roger Crockett won the ASCS Speedweek show Monday night. He is shown with car-owner Paul Silva. (Lonnie Wheatly photo)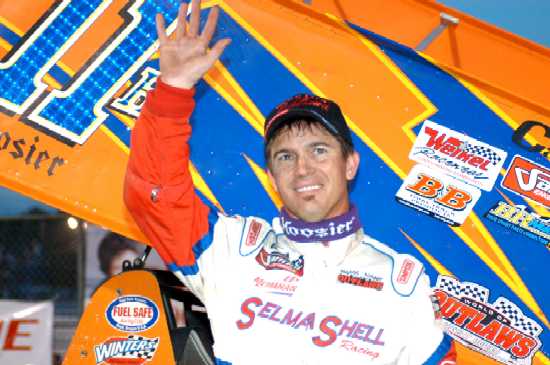 Paul McMahan waves to the fans after winning at Williams Grove. The second preliminary to the Summer Nationals ran Saturday July 23, 2005. (Chris Dolack photo)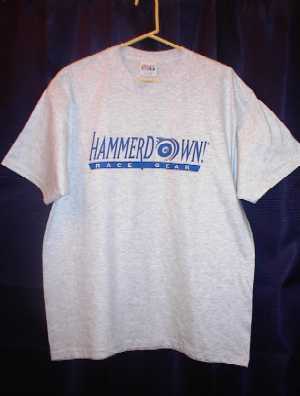 HammerDown! Publications. Now on sale in the HammerDown! Store
Art Spaulding Photography Portfolio
Images
Projects:
Yearbook Headlines - ...Yet another HammerDown! "work-in-progress" that we enjoy sharing with our readers. Please check back often, as each year will be updated further.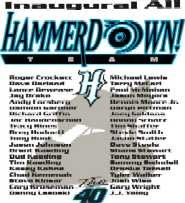 (Above) Back of 2004 T-Shirt
(Below) Front of 2004 T-Shirt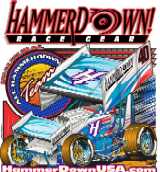 ---
Milwaukee's Famous Fruit Ranch celebrates Harley enthusiasts with its Let's Ride gift basket. A specially designed basket packed with Harley-Davidson playing cards, decal, and postcard. Coolly cup holder filled with Sprecher root beer, two Wisconsin cheeses, sausage, crackers, Eastshore Pretzels, mustard, chocolate cow pie, popcorn covered in chocolate with nuts, and Miller Beer Can mints.
---