Royal Blue HammerDown! Beanies! $14.99 - BUY NOW!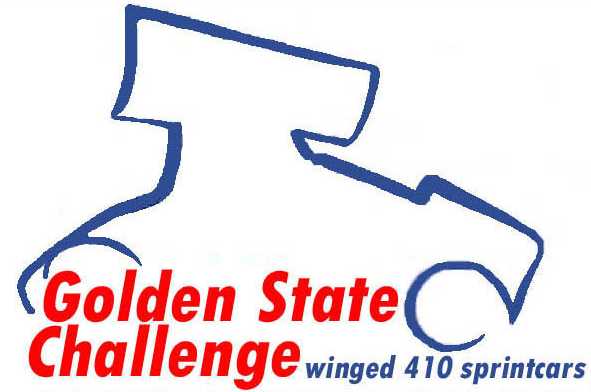 Race Results - Golden State Challenge Sprint Cars.
Round 4 of 21 at Placerville Speedway. Placerville, CA.
Tim Kaeding First Repeat Winner in Golden State Challenge - By: Bobby Gerould. 03-29-03 Placerville, CA. …When asked what he wanted the world to know about his latest win, Tim Kaeding said, "Tell `em this is FUN!" Kaeding became the first repeat winner of the 2003 Golden State Challenge season after outlasting a fine field of winged sprint cars Saturday night on a rocket fast, Placerville Speedway.
The 30-lap feature started with Tommy Tarlton, and Roger Crockett on the front row. BR MotorSports Quick Qualifier, Brent Kaeding drew the six-inversion pill. Crockett jumped into the early lead in the Doyle Harley Davidson #11. In only five laps, the leaders caught traffic with Dennis Moore Jr. falling a lap down after 'bicycling' his car on two wheels before gathering it up. Moore certainly wasn't the only driver that dealt with the tricky, sticky, racing surface. Tim Kaeding biked on lap 5 and lost third place. By lap ten, the running order was Crockett, Tarlton, Tim Kaeding, Kevin Pylant, and Andy Forsberg. The caution flag appeared for the first time on lap 13 when Brian Coelho stalled with right front damage. He went off the track on the back chute but came back onto the raceway in turn four, necessitating a yellow flag. Nick Rescino Jr., also retired to the pits.
On the ensuing restart, Chico champions Jon Allard, and Jason York became tangled at the same time that Brad Furr hopped the cushion in turn one and nearly flipped. The red flag was displayed as Furr stopped. Forsberg, the 2000 Placerville Speedway Track Champion, was making moves in the Family Auto Service #98x. He started 8th and steadily entertained the fans with his rim-riding style. Forsberg was fourth by lap 13, with Tarlton, Tim Kaeding, and Crockett in front of him. The next restart saw Forsberg provide a challenge to third running Tarlton. Repeatedly, Forsberg pushed the #98x to the top of the track in turn three, attacking the raceway to the delight of the packed house.
On lap 20, Chad Riolo spun to a stop on the backchute after contact with another car. Meanwhile, Tarlton and Forsberg touched, and Tarlton spun to a stop. As the green came out, spirits were high in the Tim Kaeding camp. Tim was now on the bumper of leader Roger Crockett with no lapped cars between them. But that battle would have to wait a lap because Tarlton stopped in turn four, and Billy Wallace stalled in the infield.
On the next restart, Tim Kaeding pressured Crockett for a full lap, working the inside groove, low on the track, while Crockett operated on the cushion. Kaeding executed his winning dive in turn one, as Crockett bobbled slightly while under intense pressure from the reigning "King of California".
Bad luck struck for Elk Grove 360-sprint pilot, Gary Morgan, who was enjoying his finest drive in the feature. Morgan, who started 20th, suffered a flat tire late in the race, forcing him to surrender his top ten status. Also entertaining was Sacramento pilot, Sean Becker, in his best Golden State Challenge effort. Becker, in his JB / Kistler #23, was running third on a restart in the waning stages of the 30 lap feature when he drove across the track, bounced off the cushion, and ended up over the edge. Becker, a National Sprint Car Poll Rookie of the Year nominee in 2002, was forced to retire to the pits.
Forsberg was the next victim. "Mr. Excitement" lived up to his billing by seemingly never having all four wheels on the ground. Time after time, he would ride out a "bicycle" as he attacked the familiar high-banks of P-Ville. But with less than five laps to go, he biked badly in turn three, nearly wiping out, before finally bouncing off the wall exiting turn four. Forsberg then did a Joey Chitwood style ride of the front chute before ultimately stopping in turn one. The race concluded with Kaeding's ABC Ready Mix Eagle, prepared by Rod Tiner speeding away unchallenged to the checkered flag.
Crockett finished runner up, with Jason Statler earning his third place drive from 11th starting. The winning Kaeding told Bill Sullivan in the winners circle, "Roger had a real fast race car. The bottom was greasy but the bottom kept getting better. Everything came to us."
Said Statler of his drive into the top-three, "Our car felt good. Crew chief, Mark Bristow put a good car underneath me. It was slam, bam, go up, and go down. We went from 11th to 6th, and I just started goin'."
Golden State Challenge points leader, Brent Kaeding drove his BK Racing Maxim/Shaver to fourth. Kevin Pylant rounded out the top five in his Riley-Collins Body Shop #14p. The next five included 2002 Rookie of the Year, Craig Stidham, Mike Quigley, Bud Kaeding, Jon Allard, and Chad Riolo.
Quigley, of Gardnerville, Nevada, drove his Kirka Construction Maxim out of the Last Chance Race, and the drove from dead last on the grid to 7th. It was Quigleys best career GSC finish. Doug Lippincott had a rough night. The Minden Nevada driver flipped in turn four in heat four after contact with Riolo. In the Last Chance Race Lippincott was knocked out of the race, and sent flipping after contact with a hard charging Dennis Moore Jr. At the same moment, Justin Johnson also flipped. Later, in the Last Chance Race, C.J. Humphries had his top wing torn off when he drove underneath a gyrating Marv Magourik.
Jason York won the B&B Oval Track Products Heat #1. Other heat winners included Brian Coelho, Jimmy Trulli, and Nick Rescino Jr. Forsberg won the Last Chance Race over fellow transfers, Brad Furr, Riolo, Stidham, Moore Jr., and Quigley.
Brent Kaeding, for the second weekend in a row, earned the BR MotorSports Quick Time Award. BK circled the red clay quarter mile in 10.612 seconds.
The Golden State Challenge, "King of California" series is sponsored by Hoosier Tires, CL Bryant Racing Fuels, BR MotorSports, and B&B Oval Track Products.
For more information regarding the "King of California" sprint car series, please visit http://www.goldenstatechallenge.com
Summary:
BR MotorSports Time Trials: Driver Hometown Team Time
1. Brent Kaeding Campbell BK Racing #69 10.612

2. Kevin Pylant Santa Cruz Pylant #14p 10.711

3. Tim Kaeding San Jose Cowan #7T 10.711

4. Sean Becker Sacramento Becker #23 10.753

5. Brad Furr Pleasanton SanMina-SCI #2 10.776

6. Roger Crockett Eugene, OR. Doyle #11 10.777

7. Andy Forsberg Auburn Family Auto Service #98x 10.785

8. Chad Riolo Roseville Riolo Paving #17R 10.916

9. Craig Stidham Fresno Stidham #3 10.939

10. Tommy Tarlton Fresno Tarlton & Son #21 10.955

11. Jason Statler Los Gatos Statler Racing #00 10.961

12. Doug Lippincott Minden, NV. Lippincott #4L 11.145

13. Jon Allard Chico Rick Wright #35 11.176

14. Dennis Moore JR. Grinnell, IA. Williams #0 11.233

15. C.J. Humphries Placerville Humphries #85 11.264

16. Mike Quigley Gardnerville, NV. Quigley #75 11.314

17. Jason York Chico York #25 11.333

18. Brian Coelho Tulare Coelho Meat #5c 11.385

19. Jimmy Trulli Placerville Trulli #33T 11.386

20. Nick Rescino JR. San Francisco Rescino #65 11.419

21. Billy Wallace Grass Valley Jacobson #30 11.436

22. Dennis Binstock Napa Binstock #82 11.487

23. Bud Kaeding Campbell Sala #19 11.516

24. Steve Ferhman Quincy Ferhman #30F 11.696

25. Chuck Gurney JR. Livermore Vertullo #83 11.735

26. Blake Robertson Visalia McMillen / Mitchell #10 11.826

27. Justin Johnson Shingle Springs Johnson #25x 11.851

28. Shawn Schmitz Sacramento Schmitz #88 11.992

29. Marv Magourik Citrus Heights Magourik #64L 12.083

30. Mark Mackay Shingle Springs Mackay #86 12.230

31. Dave Angus Placerville Angus #9 12.556

32. Scott Lynch Mather, AFB Lynch #5L 13.634

33. Gary Morgan Elk Grove Morgan #45 No Time.
B&B Oval Track Products Heat Race #1 - 1. Jason York, 2., Billy Wallace; 3. Brent Kaeding; 4. Jonathan Allard; 5. Furr, 6. Stidham, 7. Gurney JR., 8. Magourik.
Heat Two - 1. Coelho, 2. Tarlton, 3. Crockett, 4. Pylant, 5. Robertson, 6. Mackay, 7. Binstock, 8. Moore JR.
Heat Three - 1. Trulli, 2. Bud Kaeding, 3. Statler, 4. Tim Kaeding, 5. Forsberg, 6. , 7. Johnson.
Heat Four - 1. Rescino JR., 2. Fehrman, 3. Morgan, 4. Becker, 5. Riolo, 6. Quigley, 7. Lynch, 8. Schmitz.
Last Chance Race - 1. Andy Forsberg; 2. Brad Furr; 3. Chad Riolo; 4. Craig Stidham; 5. Dennis 6. Moore Jr.; 7. Mike Quigley; 8. Marv Magourik; 9. C.J. Humphreys; 10. Dennis Binstock; 11. Marc Mackay; 12. Shawn Schmitz; 13. Justin Johnson; 14. Scott Lynch; 15. Blake Robertson; 16. Doug Lippincott; 17. Chuck GurneyJr.; 18. Dave Angus
Feature (30 Laps) - 1. Tim Kaeding; 2. Roger Crockett; 3. Jason Statler; 4. Brent Kaeding; 5. Kevin Pylant; 6. Craig Stidham; 7. Mike Quigley; 8. Bud Kaeding; 9. Jonathan Allard; 10. Chad Riolo; 11. Gary Morgan; 12. Jason York; 13. Dennis Moore Jr.; 14. Steve Fehrman; 15. Jimmy Trulli; 16. Andy Forsberg; 17. Sean Becker; 18. Billy Wallace; 19. Tommy Tarlton; 20. Brian Coelho; 21. Brad Furr; 22. Nick Rescino Jr.
NEXT Golden State Challenge Event - April 5, 2003. Round 5 of 22 at Silver Dollar Speedway in Chico, CA.