HammerDown! Race Gear online store.
OPEN NOW. OPEN ALWAYS.
---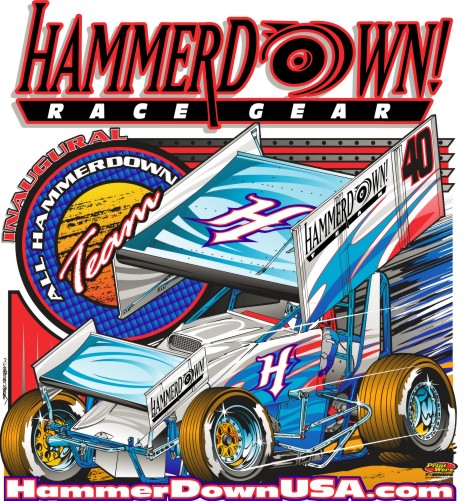 Images
Latest Projects:
Yearbook Headlines - ...Another HammerDown! "work-in-progress" that we enjoy sharing with our readers. Please check back often, as each year will be updated further.
25 Greatest Sprint Car Drivers of All-time
40 Most Exciting Drivers in NARC History
---
HammerDown! Race Gear
Always open.
DRIVERS
Sparky Howard
Trophy Cup 2003: ...Sparky Howard raced well in his beautiful #6 sprinter. We would love to see Sparky race more often.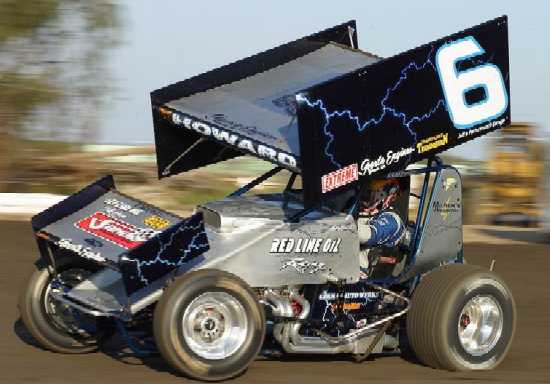 Sparky Howard resurfaced at Hanford a couple weeks back. Sparky will be ready for the Calistoga Speedway season opener this Saturday, May 3, 2003. (John's Racing Photos)
For more info on Sparky Howard

HammerDown! Race Gear online store. //// HammerDownUSA.com home. //// Drivers List