HammerDown! Race Gear online store.
OPEN NOW. OPEN ALWAYS.
---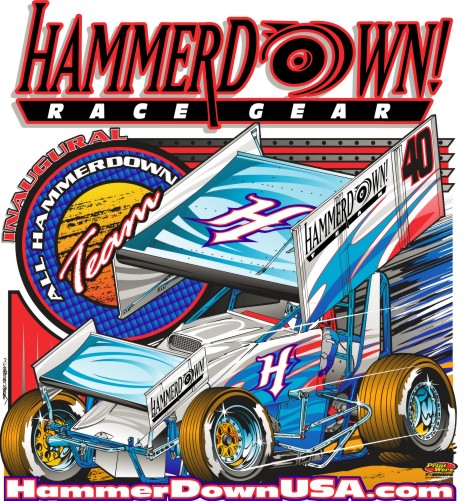 Images
Latest Projects:
Yearbook Headlines - ...Another HammerDown! "work-in-progress" that we enjoy sharing with our readers. Please check back often, as each year will be updated further.
25 Greatest Sprint Car Drivers of All-time
40 Most Exciting Drivers in NARC History
---
HammerDown! Race Gear
Always open.
DRIVERS
Trenton Darland
2004......Trenton Darland is the early leader in the USAC Midwest Ford Focus point standings. Trenton is Dave's boy.

---

...Trenton Darland of Lincoln, Ind., the 16-year-old son of USAC Triple Crown Driving Champion Dave Darland, recorded his initial USAC victory Thursday night at Hawkeye Downs Speedway in Cedar Rapids, Iowa.