HammerDown! Race Gear online store.
OPEN NOW. OPEN ALWAYS.
---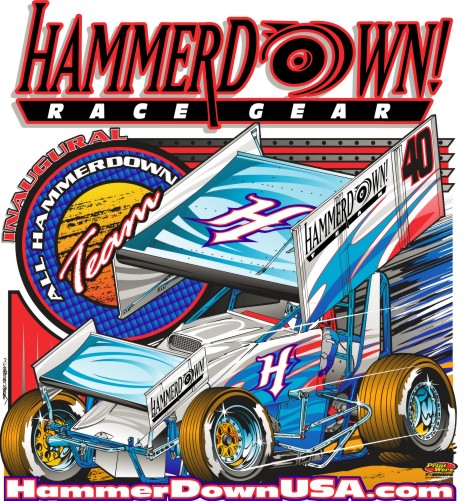 Images
Latest Projects:
Yearbook Headlines - ...Another HammerDown! "work-in-progress" that we enjoy sharing with our readers. Please check back often, as each year will be updated further.
25 Greatest Sprint Car Drivers of All-time
40 Most Exciting Drivers in NARC History
---
HammerDown! Race Gear
Always open.
DRIVERS
Brad Kuhn
2005 National Midget Driver of the Year.

Madera - April 2004: ...Brad Kuhn from Indiana was again fast but was eventually black flagged for a smoking midget.