HammerDown! Race Gear online store.
OPEN NOW. OPEN ALWAYS.
---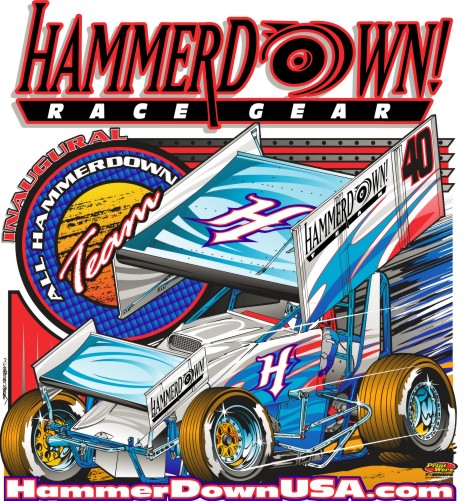 Images
Latest Projects:
Yearbook Headlines - ...Another HammerDown! "work-in-progress" that we enjoy sharing with our readers. Please check back often, as each year will be updated further.
25 Greatest Sprint Car Drivers of All-time
40 Most Exciting Drivers in NARC History
---
HammerDown! Race Gear
Always open.
DRIVERS
Ronnie Case
...Case of Camerillo, CA. has the desire to persevere. He started ten years ago as 17 year-old Pinto racer at Ventura. From there he moved to four-cylinder modifieds, to 360 non-wing sprints, and Saturday and Sunday marked his 2nd and 3rd race in a 410 sprint car. Case was driving the LIME green #33 owned by Don Blair.