DRIVERS
Brandon Wimmer
Wimmer wins the biggest prize - snares $25,000 for Dirt Cup win - HD Staff - June 16, 2007 - Alger, WA. ...Brandon Wimmer of Fairmount, IN scored his biggest career win by far when he won Saturday night's Jim Raper Memorial Super Dirt Cup at Skagit Speedway. The 21 yar-old - driving his first week for car owner Roth Motorsports (#83 jr.) - passed Jon Allard in traffic on lap 35. Allard, Roger Crockett, Brent Kaeding and Shane Stewart completed the top-five in the Racer's Racing Series points earning event. (More from Skagit Speedway)

Summer 2003: Brandon Wimmer won his first career sprint car event in a huge way, taking the inaugural Stars of Ohio 410 race at Muskegum County with his MAXIM. Wimmer swept the event, setting quick time, winning his heat, and then winning the $3000 first place money in the feature event.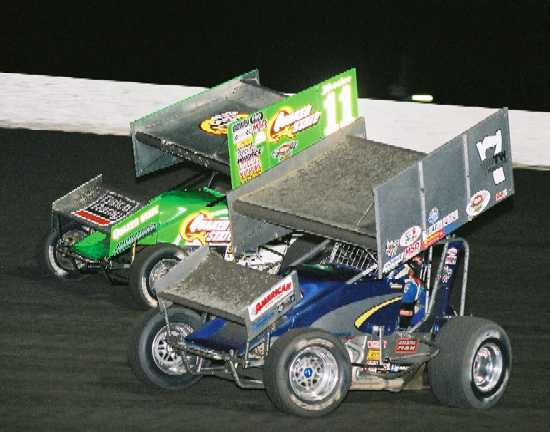 #7 TW, Brandon Wimmer, races with #11 Steve Kinser at Red River Valley Speedway. The two drivers participated in the fantastic Duel in the Dakotas opening night, June 12, 2003.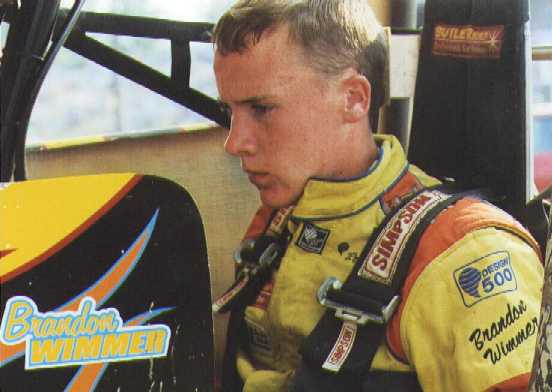 16 Year-old, Brandon Wimmer raced his first Kings Royal in 2002. (Jim Fleming Photo)