Old School DRIVERS
Gary Patterson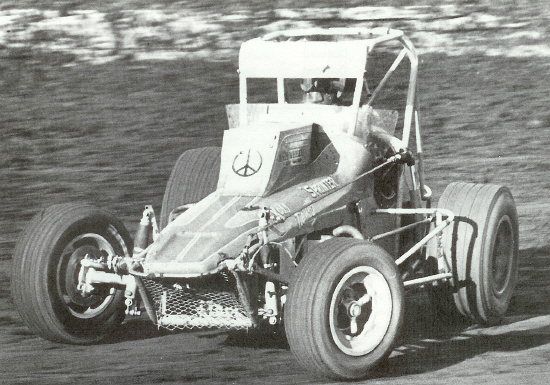 Gary Patterson in the Walter T. Ross #56 at Calistoga Speedway.

From Positivity - 2003 ...I'm not ashamed at all to say I'm learning facts that I simply did not know. The Internet obviously wasn't poppin' in 1977, and I was nine years old. My racing scene was pretty much confined to West Capital Raceway in West Sacramento, CA., and the occasional trip with Pops to the Santa Clara Fairgrounds, or Dixon's 3/8's mile. I knew Gary Patterson was a good racer. He won the Gold Cup at West Cap, and I was sure Turkey Night was a big deal because everyone talked about it. He won that deal too. But here's what I've learned about GP's 1977 season. The Calistoga Classic was all Patterson. The Ernie Purssell Memorial in Grass Valley, CA., as well as CRA features at ASCOT in March, April, and June in three different cars all fell to the Sacramento driver. "GP" won the CRA season opener in Walt Ross' #56. In April he won after taking over for USAC bound Clark Templeman in the Cunningham Chevy. The June win was in the Faas Chevy.

GP felt heat from Tommy Astone in this May 8, 1977 A-main at Calistoga. Patterson won the race, his third in a row on the Napa Valley half-mile. Patterson became the 2nd driver in the history of the track to win 3 in a row.