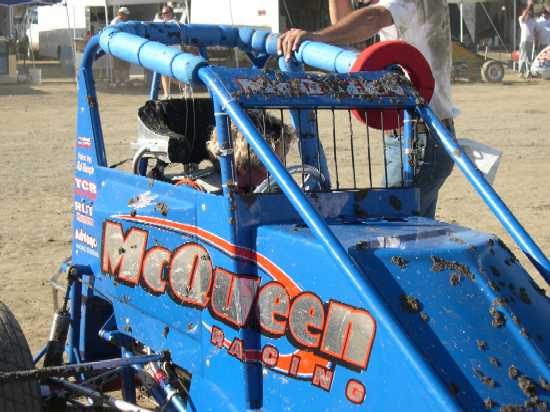 Shannon McQueen of Bakersfield was among the finishers in Oildale Saturday night. (Photo by Thomas Kemper)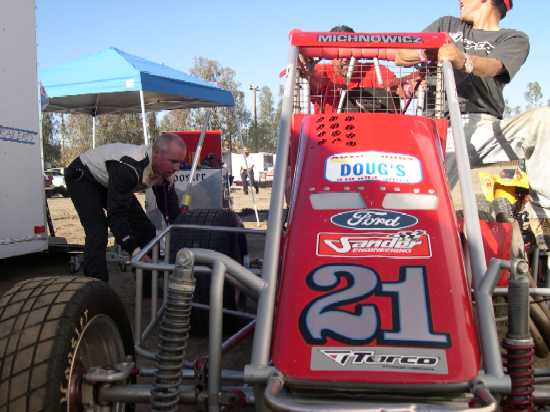 Bobby Michnowicz is a veteran racer that now drives for David Zoriki's Ford Focus team.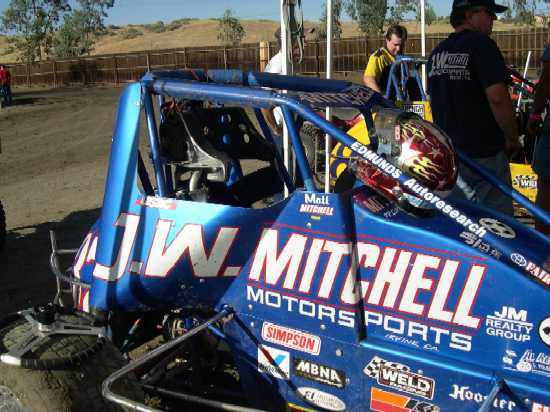 Matt Mitchell's #37 is one of the best looking cars on the USAC Western States circuit.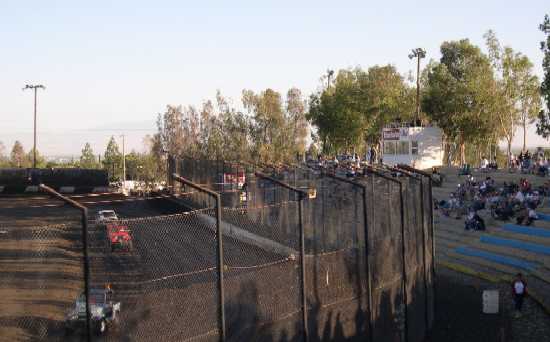 Bakersfield Speedway before qualifying.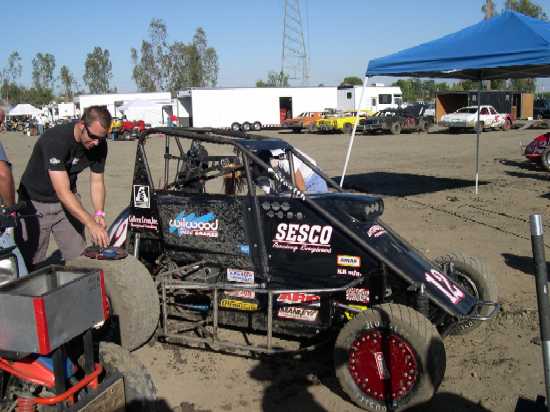 Mike Spencer of Temecula drove this Rick Hendrix owned #12.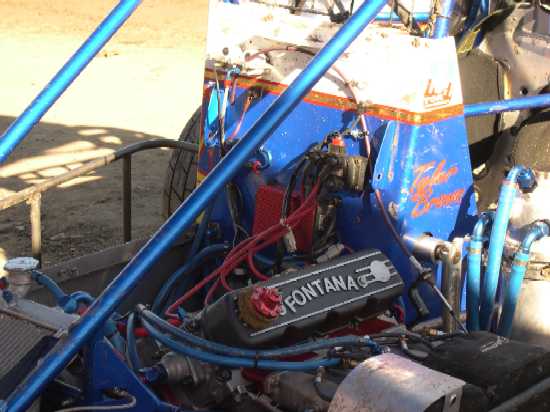 Tyler Brown's Fontana was potent.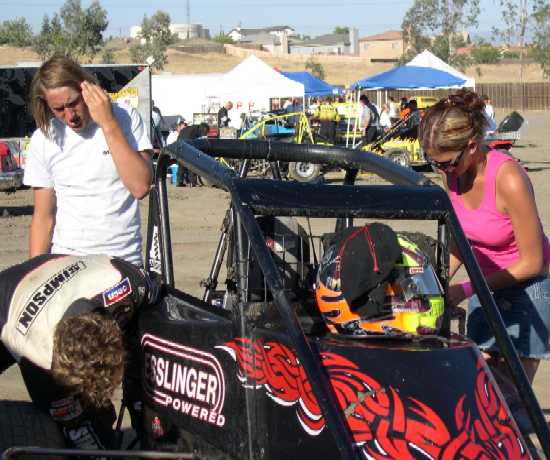 Steven Paden and crew get him ready for qualifying.