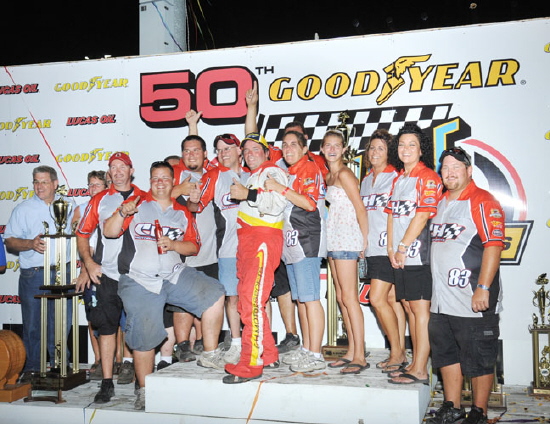 Paul Arch snapped this team photo of Tim Shaffer which was quickly added to TimShaffer.com following Shaffer's huge $150,000 Knoxville Nationals win.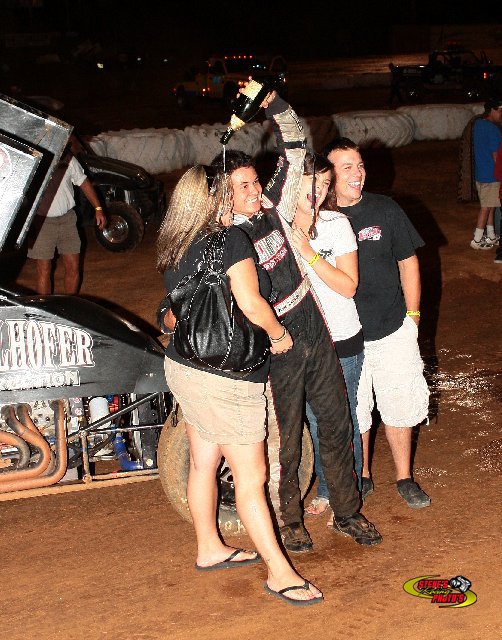 Kyle Larson celebrates his Golden State Challenge championship at Placerville. (Photo jacked from his sister's Facebook page.)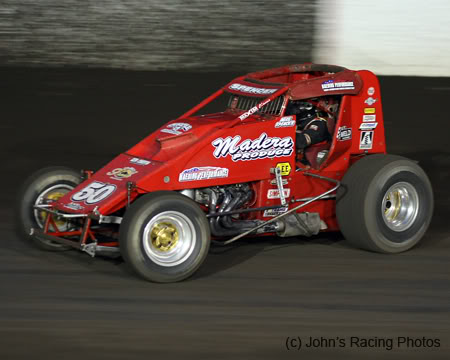 Mike Spencer - two time USAC CRA Champion, leads the non-wingers to Calistoga this Saturday and Sunday night! Be There!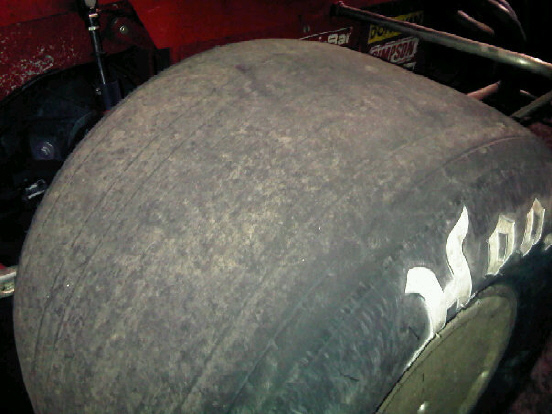 This is the bald right rear tire that Mike Spencer finished the race on at Calistoga Sunday night. He finished third. (Rico photo)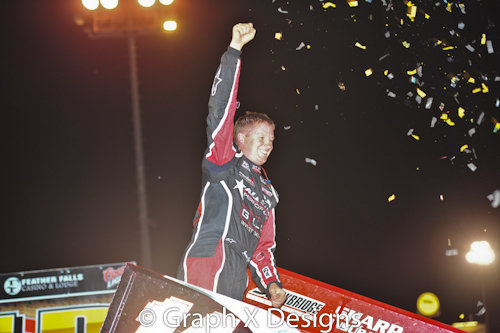 Jason Meyers won the 57th Gold Cup Race of Champions. His win was worth $50,000.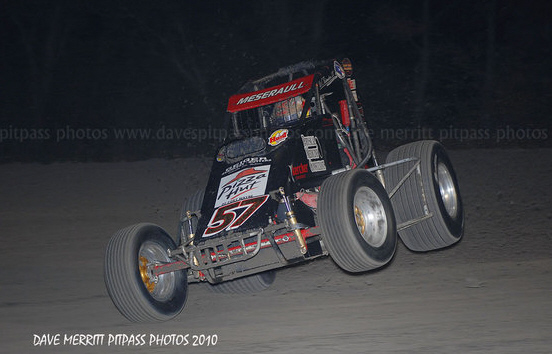 Thomas Meseraull is captured "biking" at Gas City.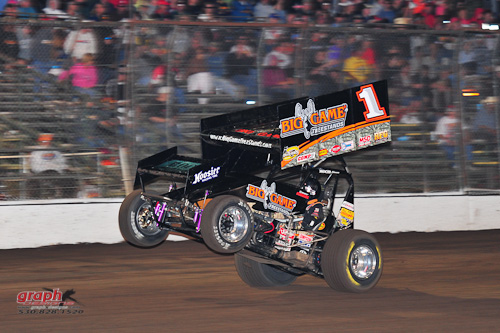 Sammy Swindell does a big Gold Cup wheelie.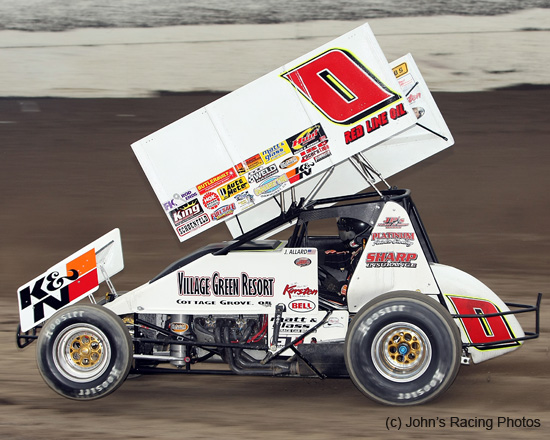 Jon Allard won the 2010 Trophy Cup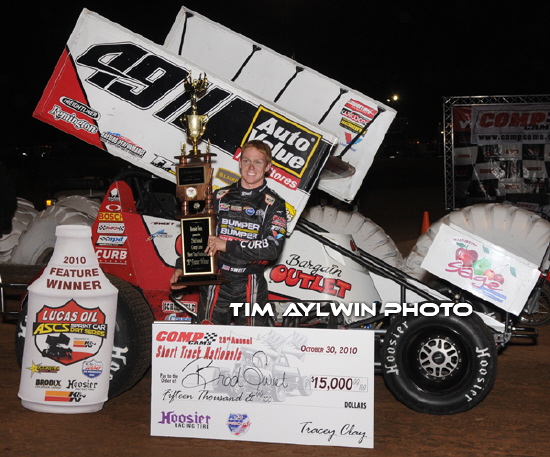 Brad Sweet won the 2010 Short Track Nationals in the Kasey Kahne Racing #49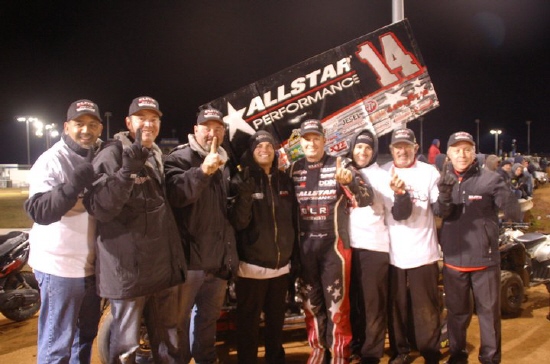 2010 World of Outlaws champions - Elite Racing.