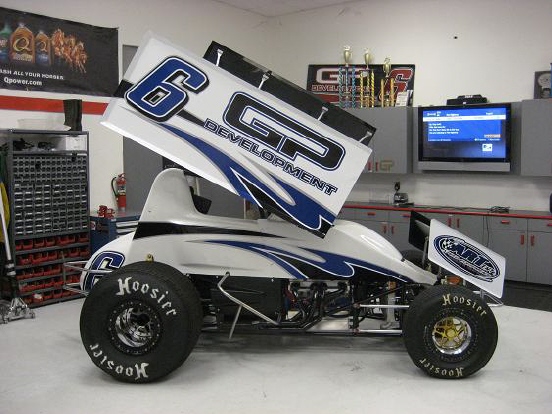 Kyle Hirst, the best kept secret in Northern California, will hit the road in 2010. Hirst is the son of former Northern Auto Racing Club (NARC) driving champion Rick Hirst. The #6 is owned by Gary Perkins.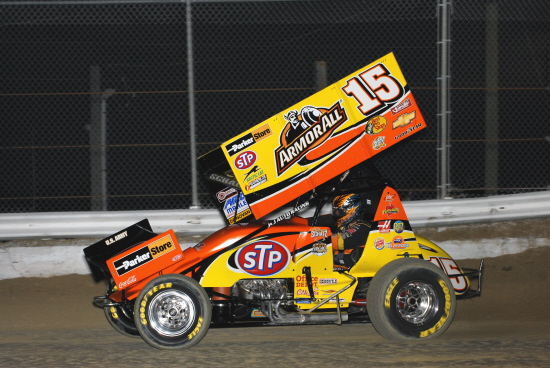 Donny Schatz opened the 2010 WoO schedule with a win.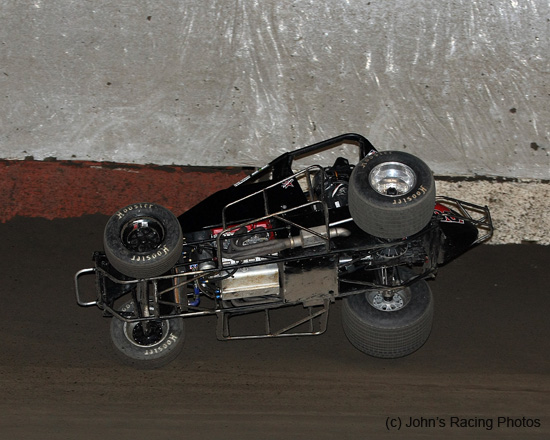 Wes Gutierrez shows us the underside of car #007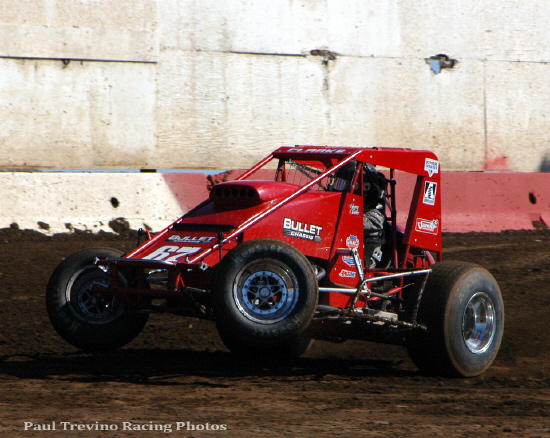 Henry Clarke is off to a good start in 2010.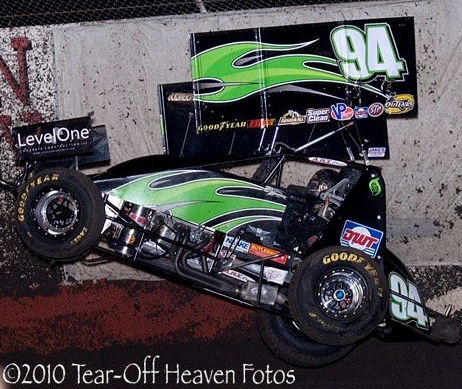 Zach Zimmerly, is the fastest 15 year-old in sprint car racing!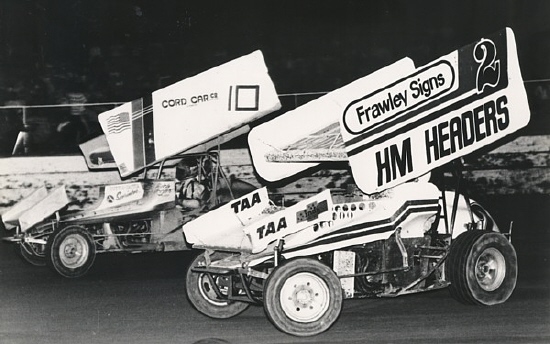 Garry Rush and Rick Aunger battle in the old-school Australia shot.
Davey Pombo won the USAC West Coast 360 feature event Saturday at Bakersfield Speedway. Davey rides in a car co-owned by Indy 500 veteran George Snyder. (Lance Jennings photo)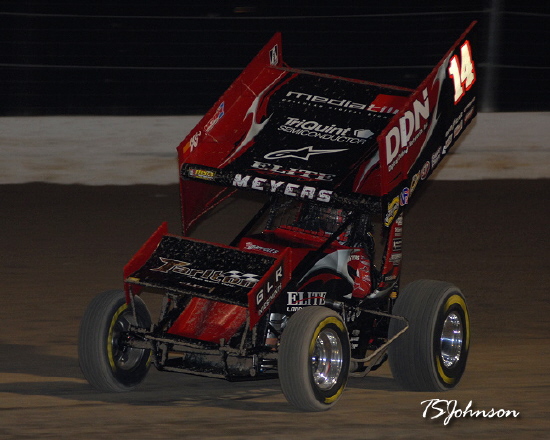 Jason Meyers won the World of Outlaws event at Pocola, OK.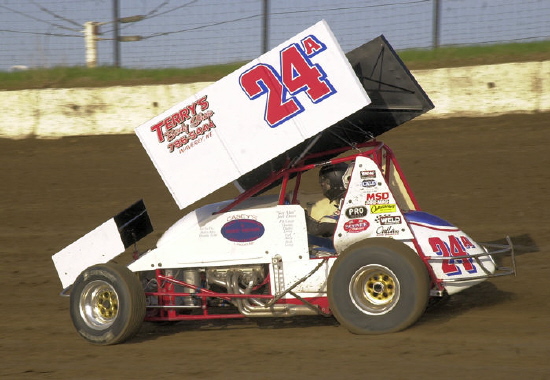 Jack Dover drove Gary Swanson's No. 24a Schnee to victory lane in Saturday night's 25-lap ASCS Midwest Region feature event at I-80 Speedway in Greenwood, NE (Lonnie Wheatley)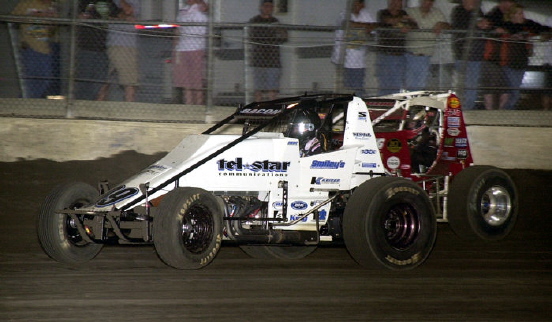 Brady Bacon leads Robert Ballou in Sprint Bandit action at Houston Raceway Park. Ballou won the event. (Lonnie Wheatley photo)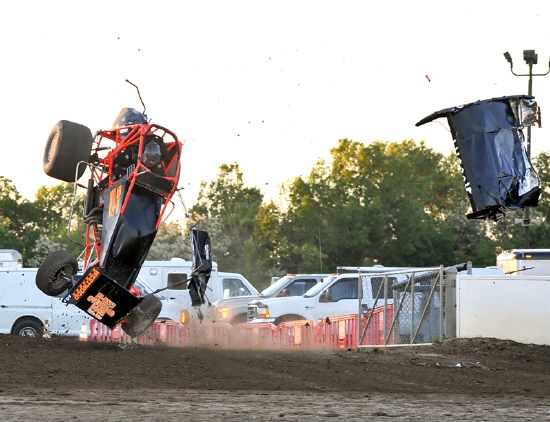 Dude - where's my wing? Jarrod Delong takes a wild ride down the backstretch during the sprint heat race at Limaland Motorsports Park(OH). He was not injured. (Mike Campbell photo)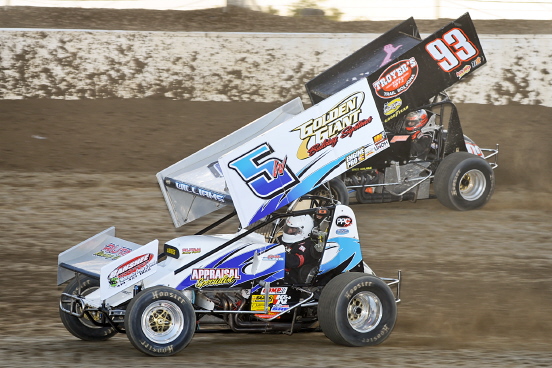 Jeff Williams(5) slides under Sheldon Haudenschild during their heat race at Limaland Motorsports Park (OH) - Mike Campbell photo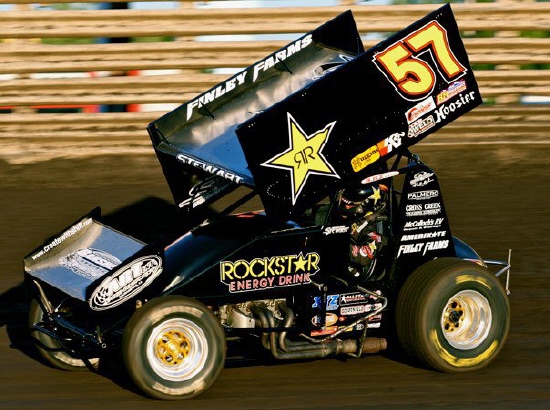 Shane Stewart won the Wednesday opener to the Knoxville Nationals. (Daniel Beard photo)