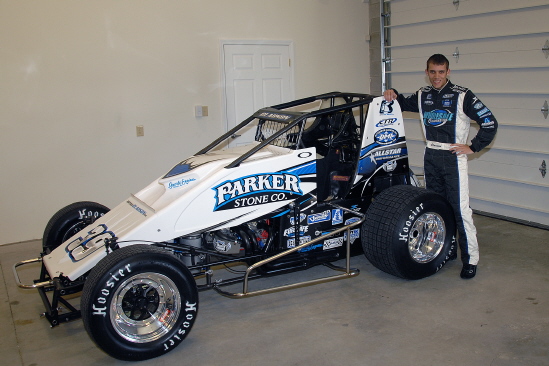 Bryan Clauson poses with his new Corey Tucker owned dirt sprint car. (Courtesy Tim Clauson)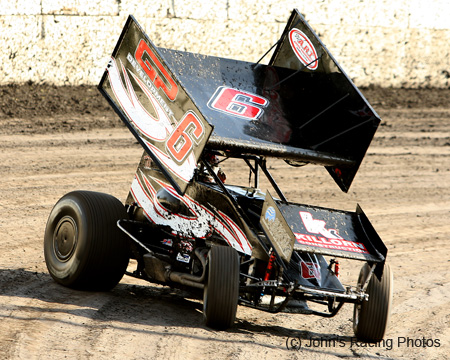 Kyle Hirst scored a big California Civil War win last week at Petaluma Speedway.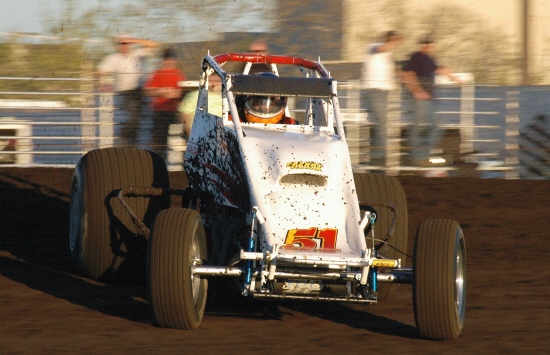 Brian Sperry slides his spec sprinter at Silver Dollar Speedway - Photo by Steve-O.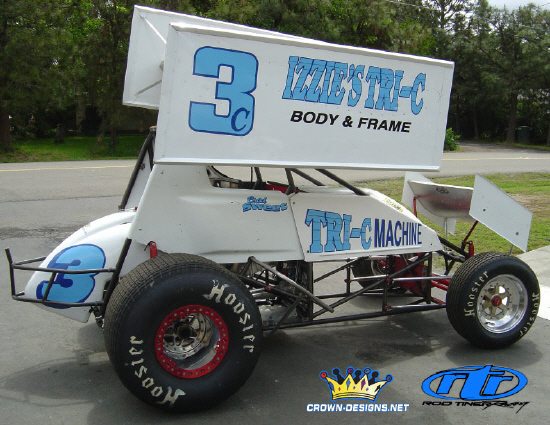 For one-night only and the first of it's kind, Rod Tiner Racing will unveil the same vintage look of the sprint car Dave Bradway Jr. drove in the 1986 season. The Tri-C Machine #3c will hit the track for the annual Dave Bradway Jr. Memorial event on Saturday May 9, 2009 at Silver Dollar Speedway in Chico, CA. . This idea has floated around with Tiner for the last three years. After getting consent from the family's involved Tiner said, "It was the right time, place and driver to make this vintage replica work for the Bradway race." Brad Sweet has been summoned to drive the car. He will race Friday night at Bloomington Speedway in Indiana then fly out to California for the Saturday night show. - Troy Hennig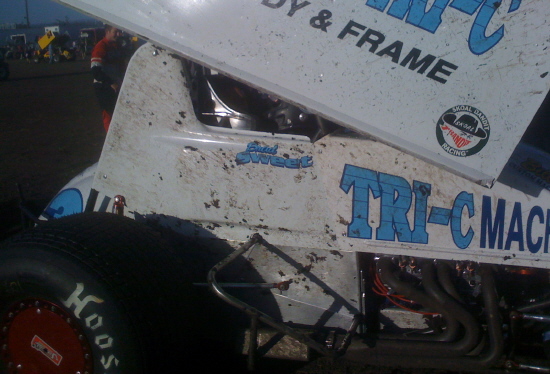 Brad Sweet drove the Rod Tiner owned Dave Bradway Jr. replica car to a second place finish Saturday night the the Dave Bradway Jr. memorial race in Chico, CA. Jon Allard won the 40-lap feature on a last lap, last corner pass.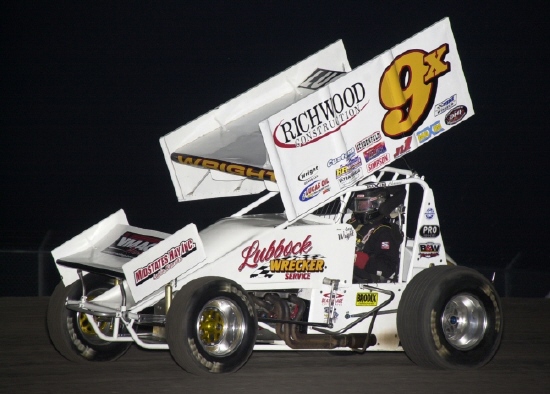 Gary Wright drove the ASI-powered Lubbock Wrecker Service/Richwood Construction No. 9x to victory lane in Saturday night's ASCS Red River Shootout main event at Devil's Bowl Speedway in Mesquite, TX. - Lonnie Wheatley photo.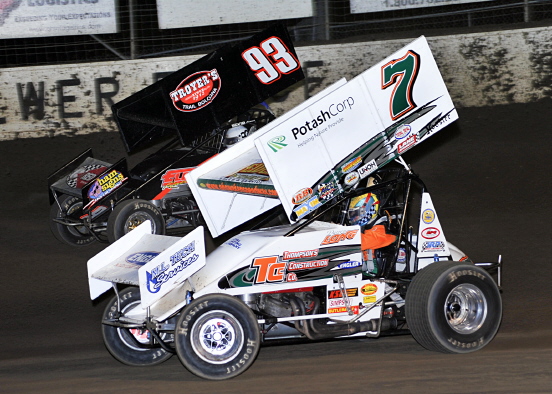 Darren Long (7) and Sheldon Haudenschild battle during the Sprint feature at Limaland Motorsports Park. (Mike Campbell photo)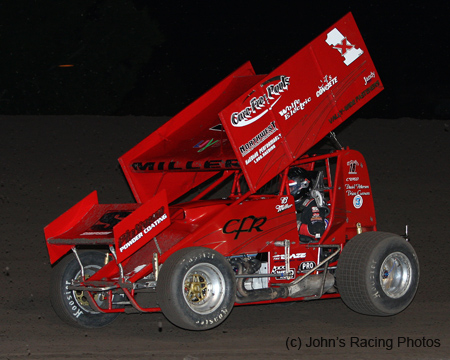 Brett Miller bounces through turn four at Silver Dollar Speedway - Chico, CA.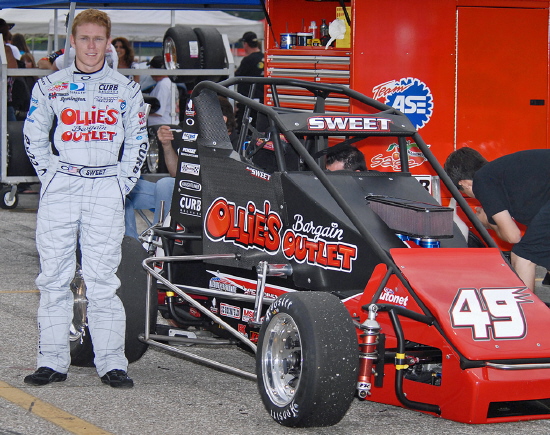 Brad Sweet poses with his new sponsor adorned on his uniform and car. (Frank Smith photo)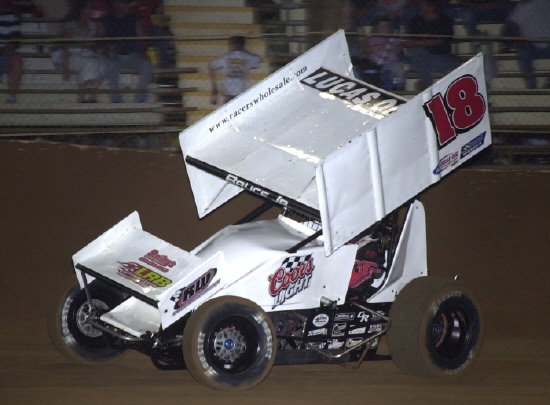 The Gangsta, Tony Bruce Jr. in recent action at I-30 Speedway in Little Rock, AR. (Lonnie Wheatley photo)