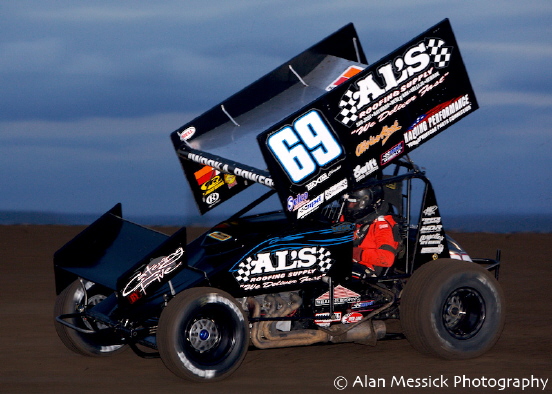 Brent Kaeding won the 30-lap feature on opening night of the Pacific Sprint Fall Nationals on Thursday, October 2nd at Silver Dollar Speedway.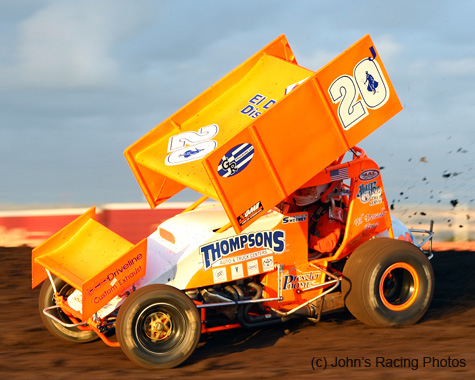 James Sweeney's #20 is hard to miss on any track.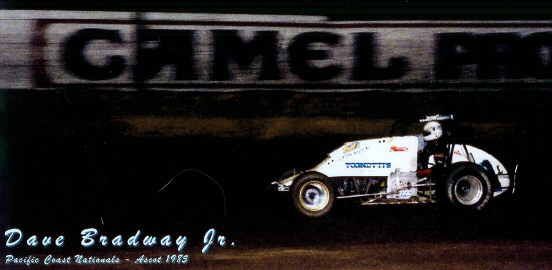 Chad Hawkins of Calistoga sent me this photo snapped by his buddy. The pic captures the night that Dave Bradway Jr. won at ASCOT Park in 1985.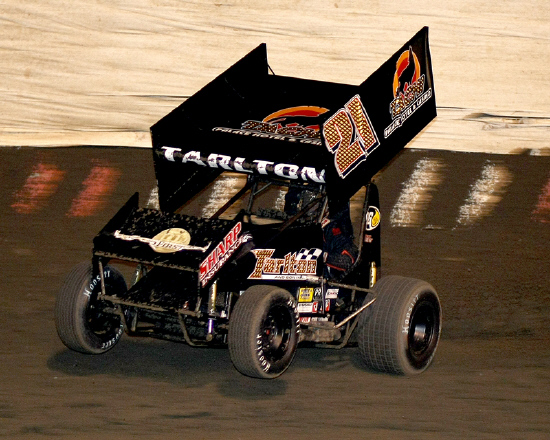 Tommy Tarlton raced from the C-Main, through the B-Main, and into the top-ten in the A-Main Saturday night in World of Outlaws action at Thunderbowl Raceway in Tulare. (John's Racing Photos)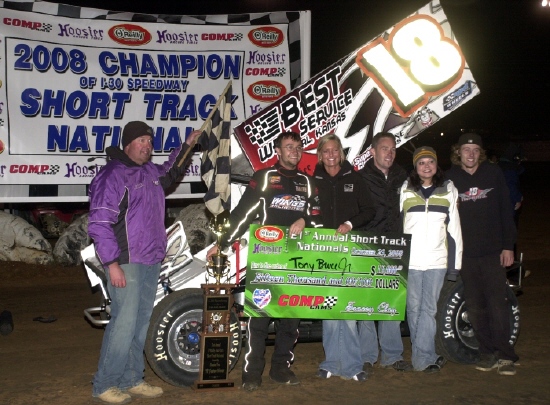 Tony Bruce Jr. won the Short Track Nationals $15,000. (Lonnie Wheatley photo)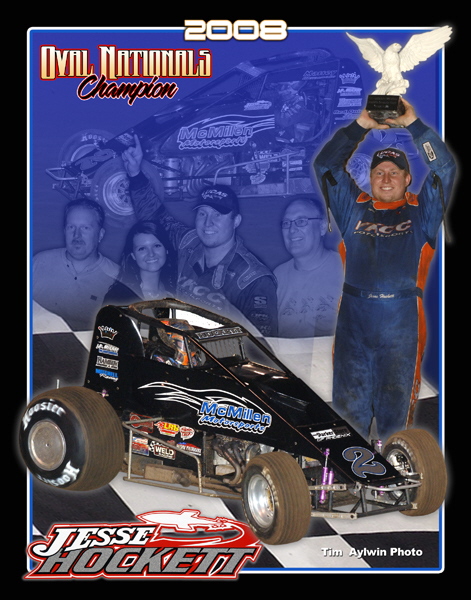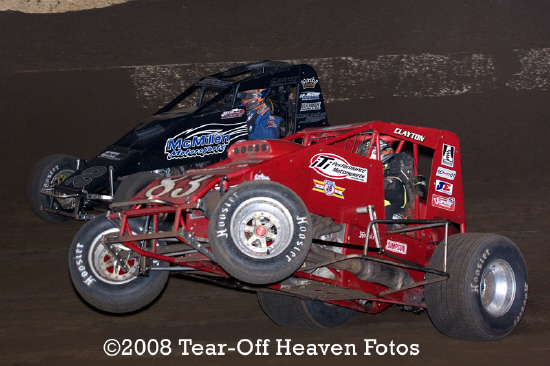 Daron Clayton twists it while Jesse Hockett smokes the outside.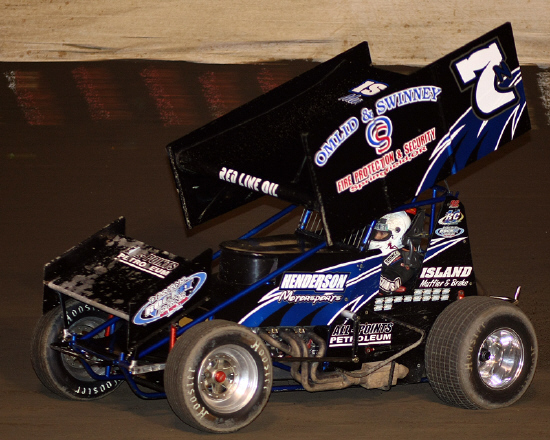 Roger Crockett and his father Brian are in our thoughts. Brian is the kidney donor for his son's kidney transplant scheduled for 11/11/08. (John's Racing Photos)
Fred Cordano sent us this cool picture from the 1977 Knoxville Nationals. This is a shot of the pit gate with the Bobby Davis Electric #71.
Natalie Sather drives the #94 prepared by Hall of Fame tuner Kenny Woodruff. (John's Racing Photos)