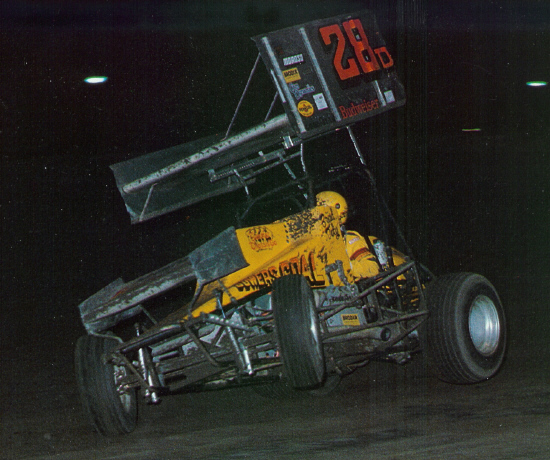 This is a scan of a photo taken by Bill Meyer from a 1983 calendar. So we'll guess the year of the photo is 1982. The driver is Brad Doty. The track is 81 Speedway in Wichita. ...(Bobby Gerould)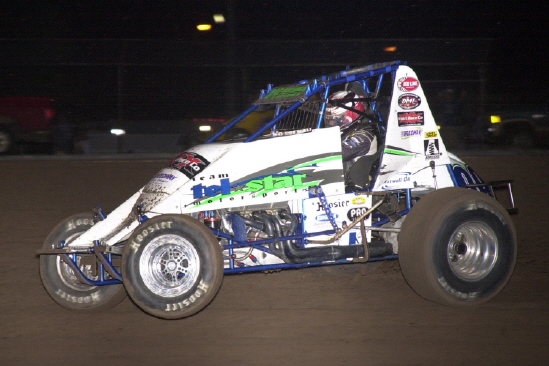 Brady Bacon finished third in the recent Sprint Bandits TNT Midwest swing points. (Lonnie Wheatley photo)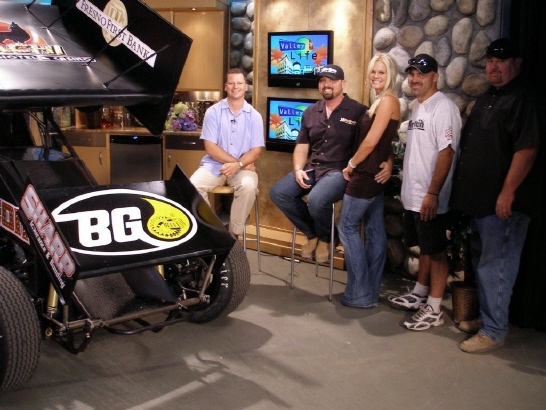 Tommy Tarlton recently was the subject of a taped segment for a Fresno area TV station. The 21 sprint car and Tommy Tarlton are going to be featured on "Valley Life" next week - Thursday, August 28th at 10 am on KMPH channel 26. (Photo courtesy of Don Sharp)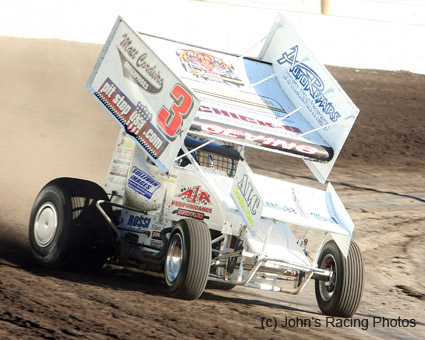 Alissa Geving won the 2008 Petaluma Speedway track championship at age 16! -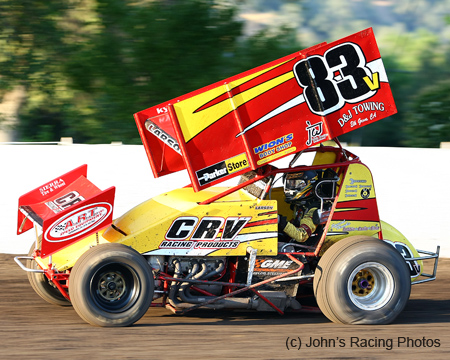 Kyle Larson has the HammerDown! at Calistoga John's Racing Photos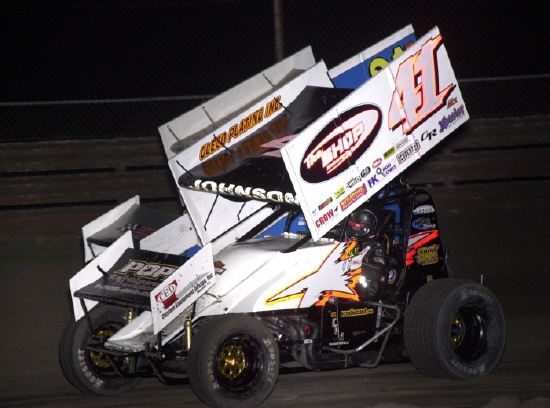 The best 360 driver in the country is Jason Johnson from Eunice, LA. He owns 18 feature wins in 2008. (TWC Photo)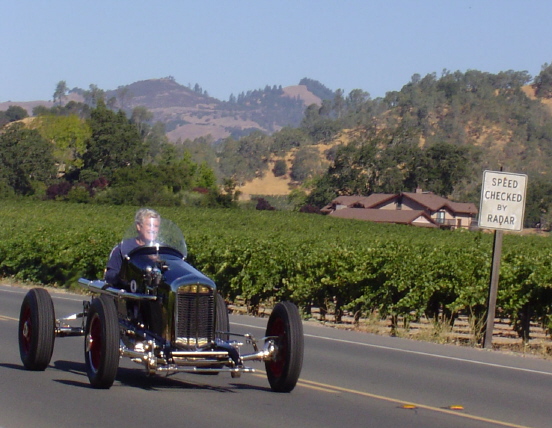 Ellen Frediani snapped this "shot of the year" of Dick Vermeil driving his father Louie's Old #7 down the Silverado Trail Saturday morning August 30th, 2008. Ellen writes, "They had fired it off before he left Pennsylvania, but wanted to run it before the race to work out any kinks. His brother Stan was there to help make any adjustments. Since there's a long straight stretch in front of my mom's house on the Trail, it was the perfect place to knock off the dust. ...Dick had the car shipped to Mom's, and it arrived on Thursday, August 28. Stan stopped by to take a look at it on Friday, and they fired it up Saturday morning. You couldn't wipe the smile off Dick's face if you tried"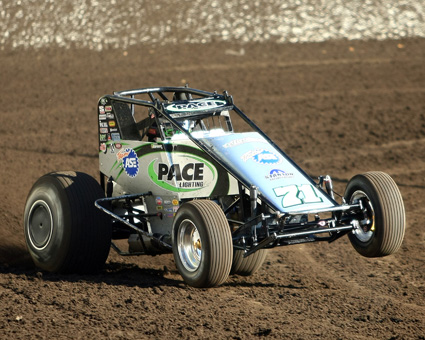 Damion Gardner was on three wheels almost the entire weekend at Calistoga. (John's Racing Photos)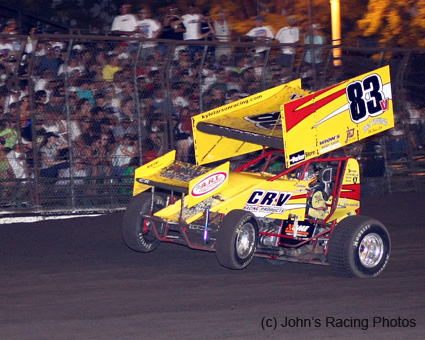 Kyle Larson wheelies off of turn four at Chico.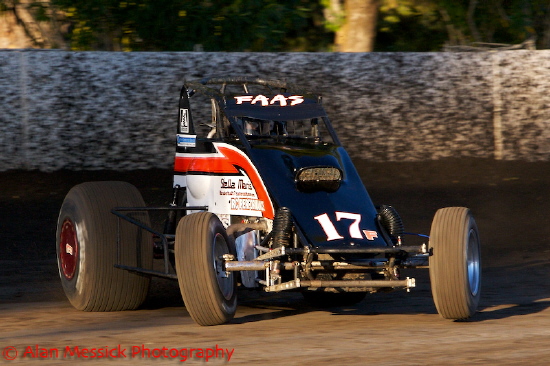 Nic Faas is among the most impressive young drivers on the West Coast.