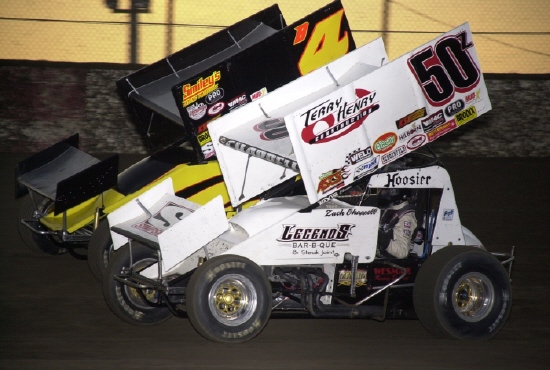 Zach Chappell #50z races under Eric Baldacini #4b in ASCS National Tour heat racing action at Lakeside Speedway of the 4th of July. (Lonnie Wheatley photo)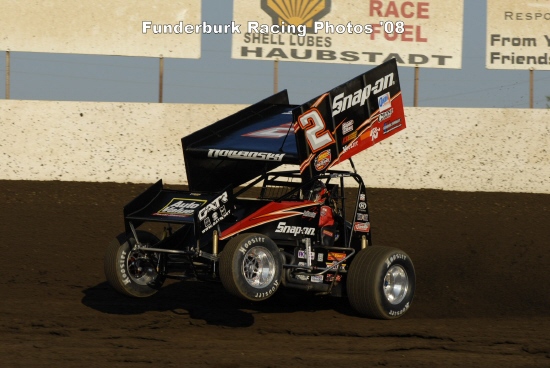 Craig Dollansky is having a career year!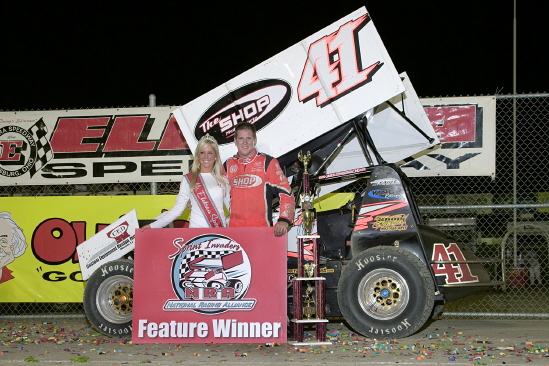 Jason Johnson poses in the winner's circle with Miss Eldora Jefra Bland. Johnson won the second leg of the Ollie's 360 Challenge, July 8, 2008. (Mike Campbell photo)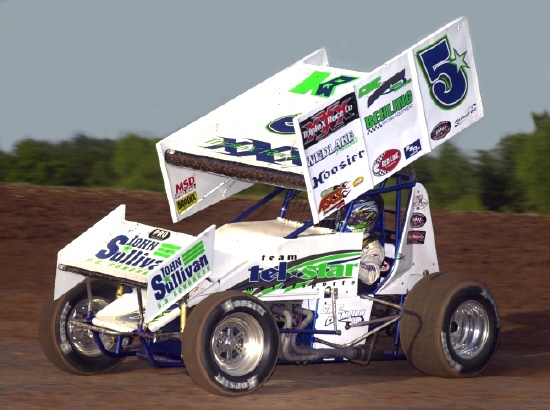 Gary Taylor has one of the best looking sprint cars in the country. (Lonnie Wheatley photo)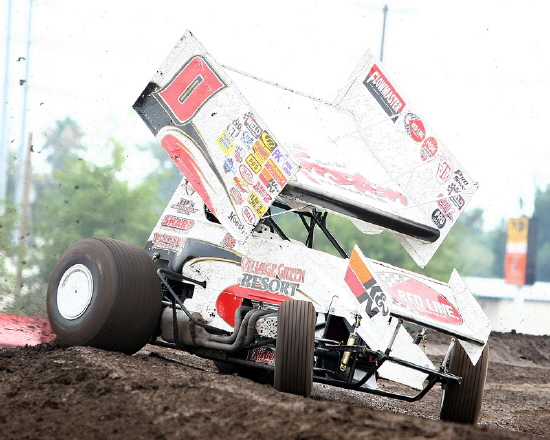 Jon Allard shows all how to use the entire cushion at Silver Dollar Speedway. (Great photo by John's Racing Photos)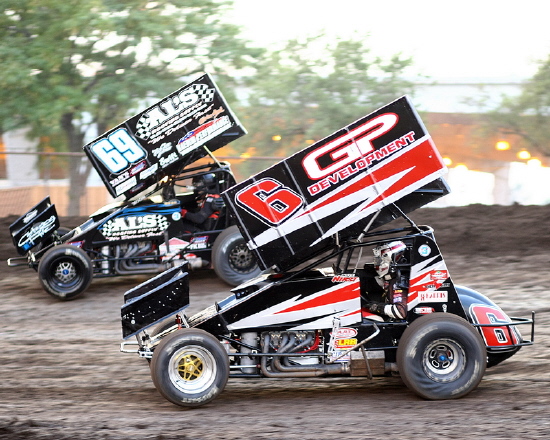 Kyle Hirst #6, battles with Brent Kaeding #69 at Chico. (John's Racing Photos.)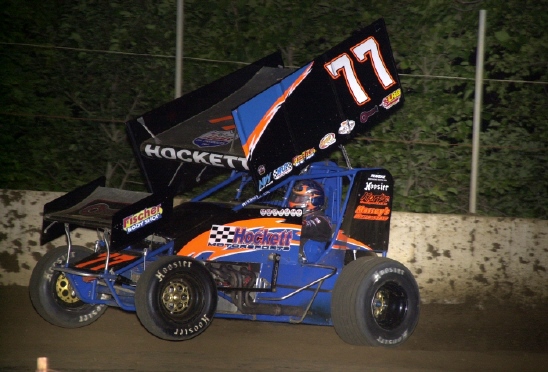 Jesse Hockett kicks up dirt en route to another feature win. (Lonnie Wheatley photo)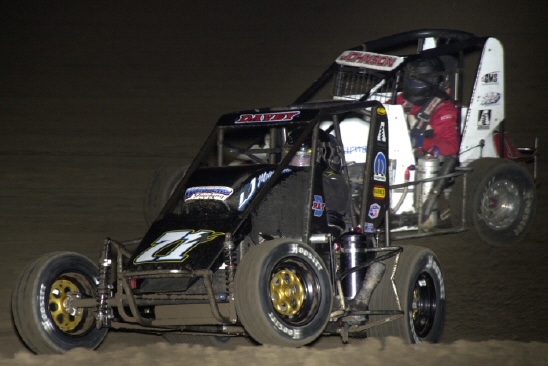 Davey Ray and Matt Johnson dice in recent midget action. (TWC Photo)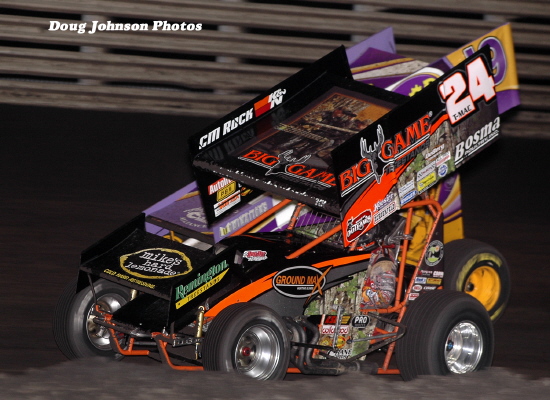 In the 2007 Knoxville Nationals - Terry McCarl races under Stevie Smith.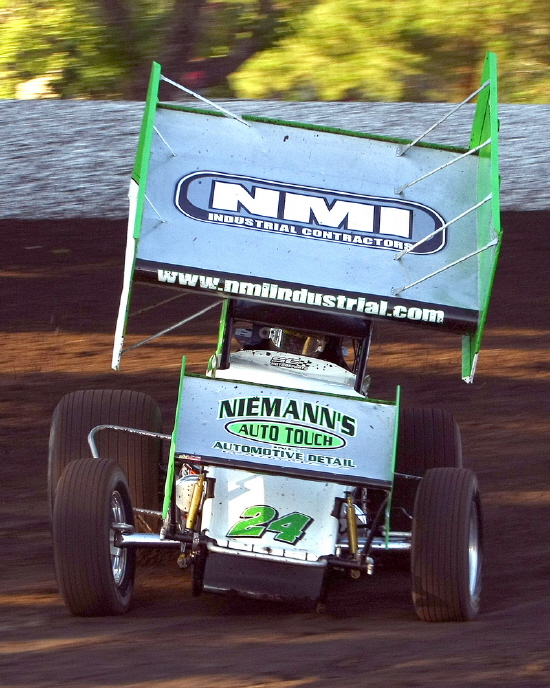 Tyler Walker joined Jason Meyers and Paul McMahan as Californian's qualified for the 2008 Knoxville Nationals A-Main (John's Racing Photos)