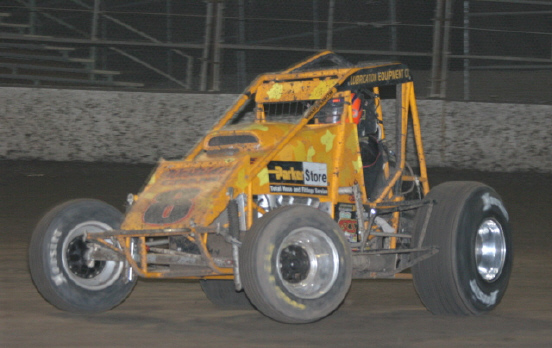 Bob Ream is in action at Manzanita Speedway.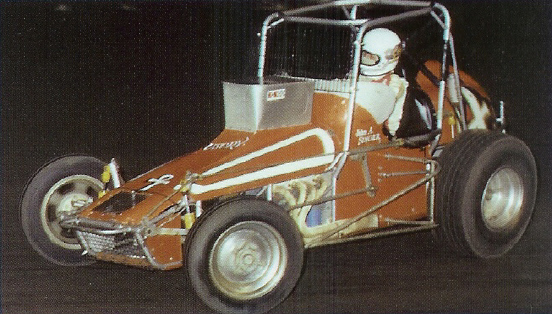 Eddie Leavitt won the 1975, and 1976 Knoxville Nationals. (Scanned from promotional material)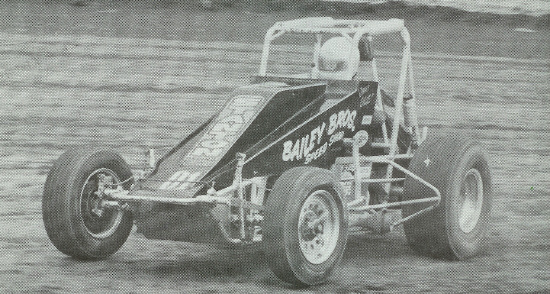 The Bailey Bros. #01 circa 1983. (Scanned from ASCOT program)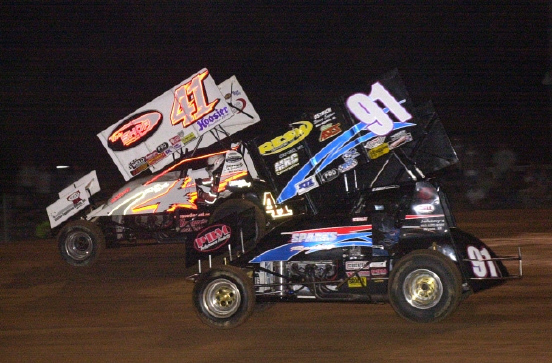 Lonnie Wheatley snapped this shot (above) of Jason Johnson #41, and Darren Stewart #91. They are racing at I-30 Speedway in Little Rock, AR.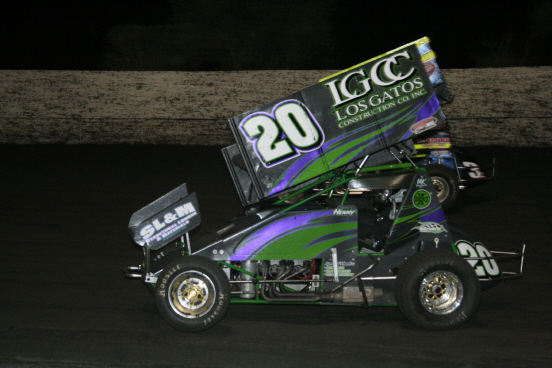 Mike Henry won at Watsonville, and Petaluma last week. (Fred Adams photos)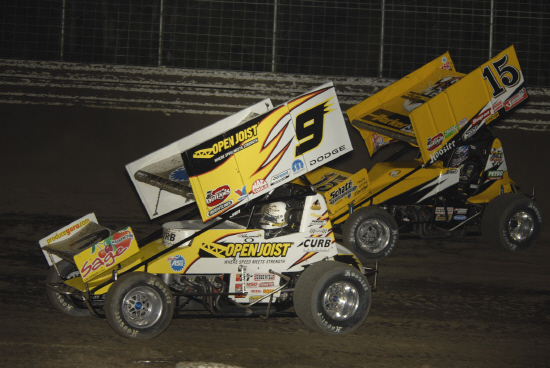 The two leaders in the WoO points, Joey Saldana, and Donny Schatz race together at Riverside Speedway in West Memphis, AR, (Mark Funderburk photo)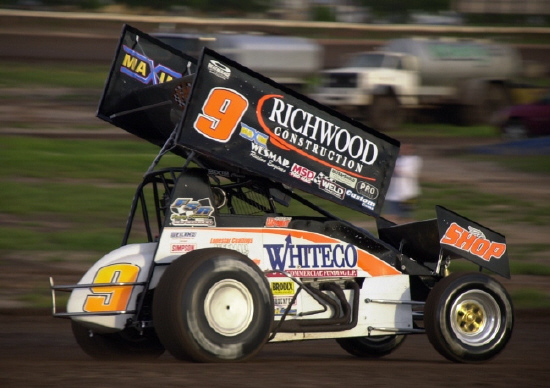 Gary Wright gets his boogie on in Oklahoma City. The Texan won his 111th and 112th ASCS National feature events this weekend. (Lonnie Wheatley photo)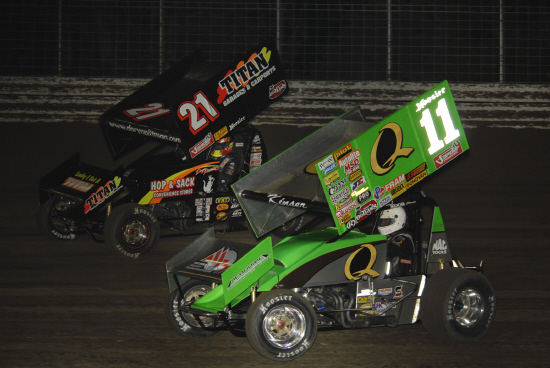 Daryn Pittman races to the outside of Steve Kinser at West Memphis, AR. (Mark Funderburk photo)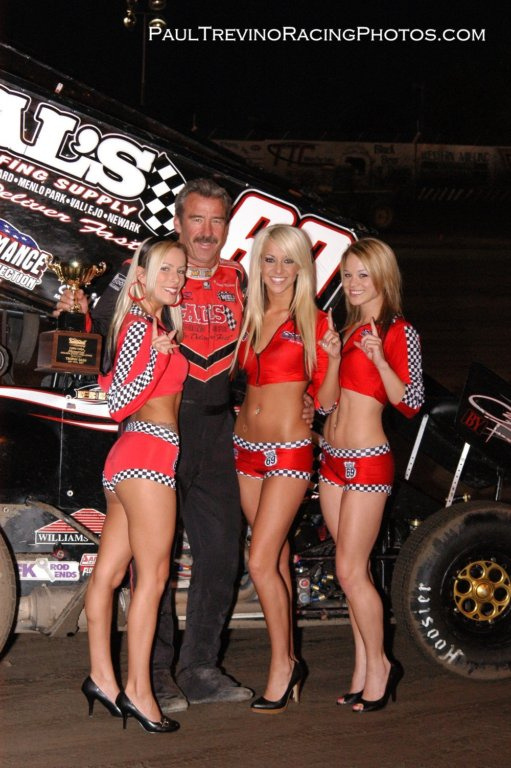 Brent Kaeding won his 75th Golden State Challenge feature event Saturday night in Tulare, CA.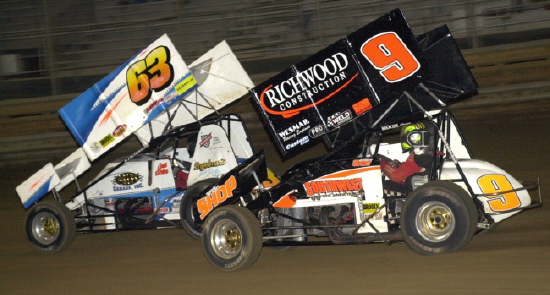 Josh Weller #63 dices with Gary Wright #9 in prelim action at Virginia Motor Speedway. Travis Rilat won the race Friday while Saturday's show was rained out. (Lonnie Wheatley photo)