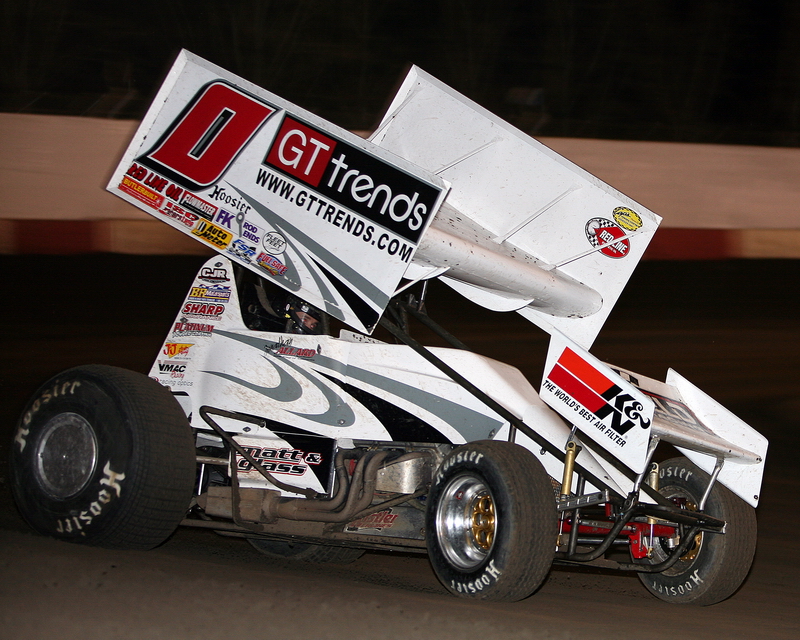 Jon Allard won the Golden State opener Friday night. The picture above is from the WoO show at Tulare (John's Racing Photos)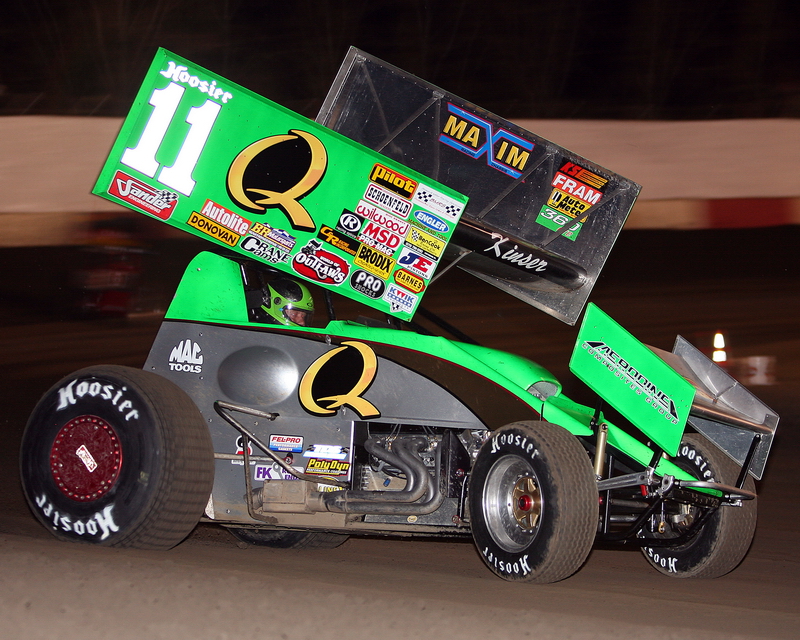 Steve Kinser is on the methanol (John's Racing Photos)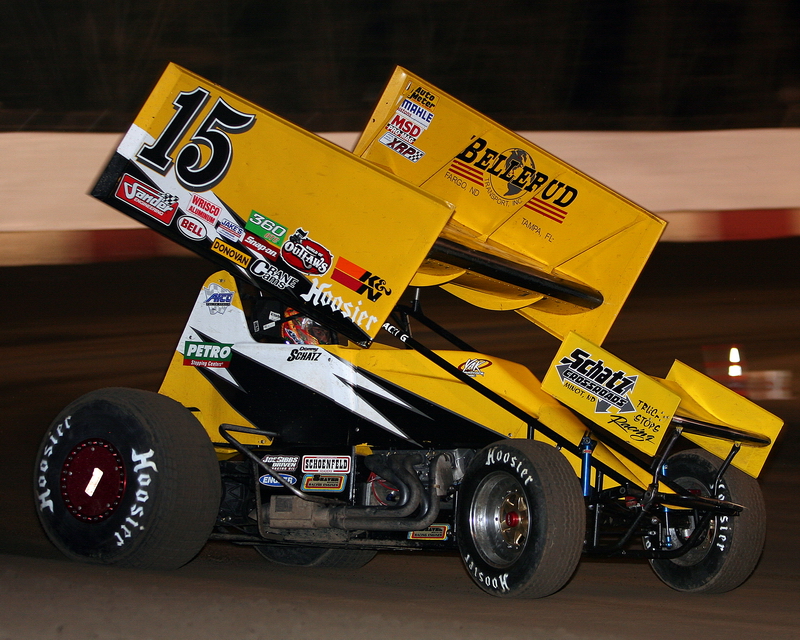 Donny Schatz is on it. The defending World of Outlaws champion is the first two-time winner of 2007 on the rugged WoO tour. (John's Racing Photos)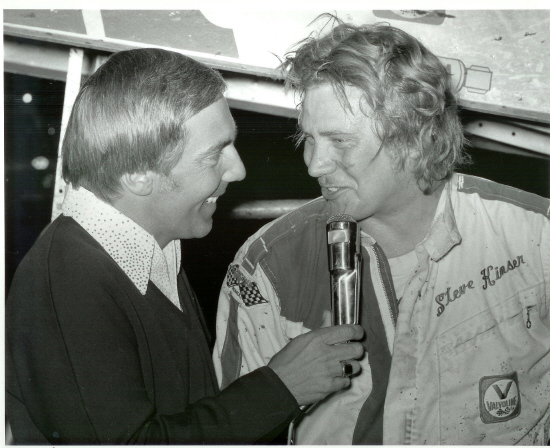 From the Gerould family vault comes this classic photo of a happy Steve Kinser being interviewed by Gary Gerould following a win at Silver Dollar Speedway in Chico, CA. on June 10, 1979.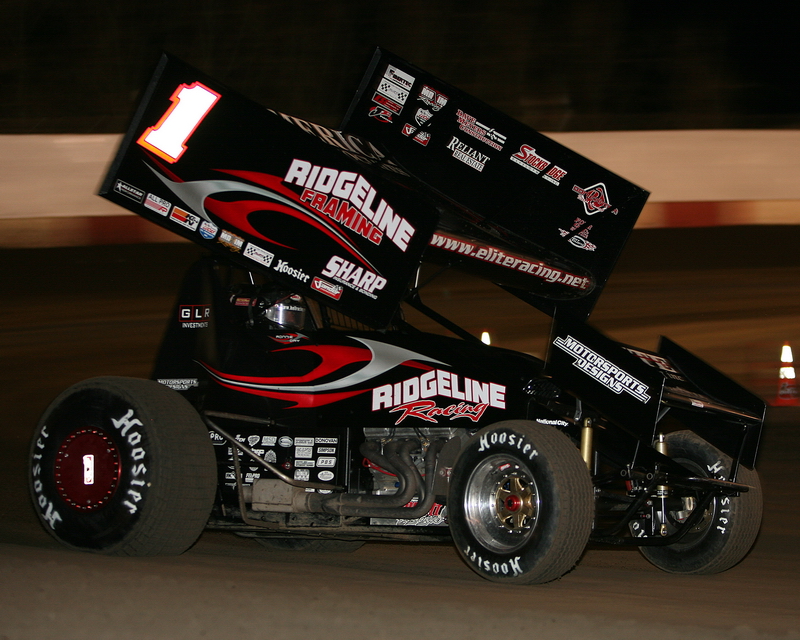 Ronnie Day is on it in this picture from Thunderbowl Raceway (John's Racing Photos)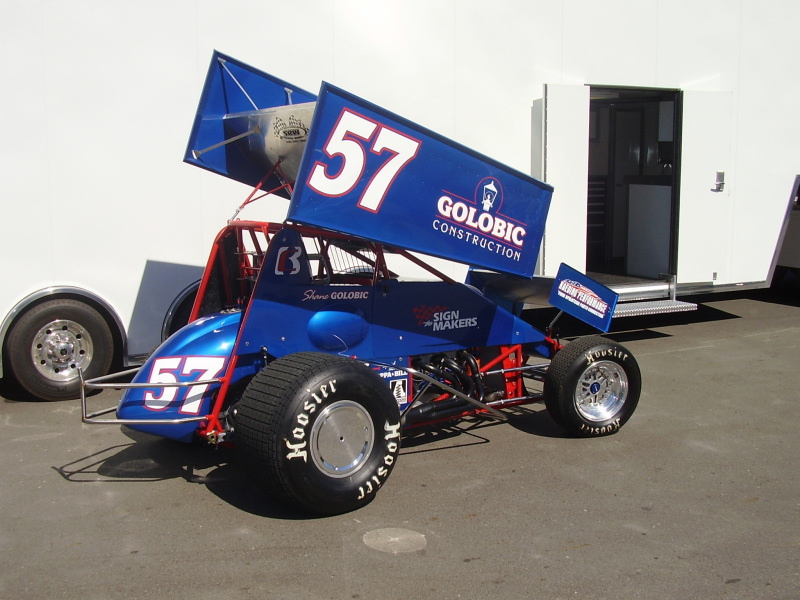 Shane Golobic's #57 is ready for action. (Mike Z. photo)
Johnny Anderson (R) was recently inducted into the Motor Sports Press Association's Hall of Fame. Dennis Mattish (L) presented Johnny his plaque at the MSPA banquet which was held in Oakland, CA. ...We again urge all National Sprint Car Hall of Fame voters to familiarize themselves with Anderson's outstanding career. He should be in that Hall too!
...Bobby Gerould
More on Johnny Anderson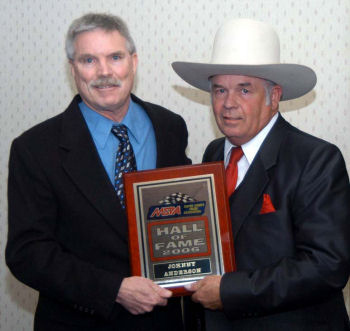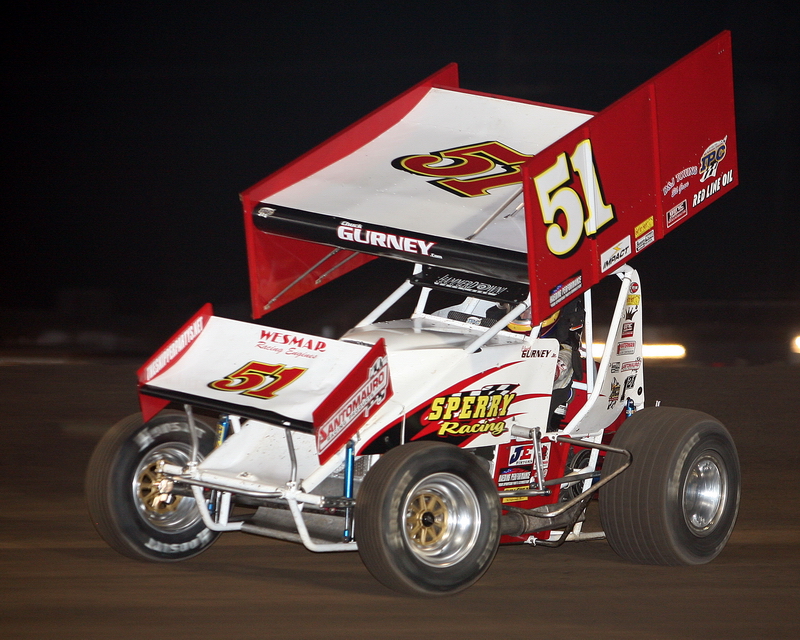 Chuck Gurney Jr. has the HammerDown! in Brian Sperry's #51. (John's Racing Photos)
Brandon Wimmer is on it at Placerville Speedway.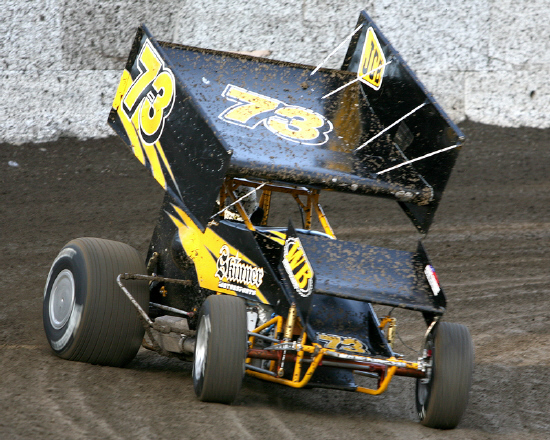 Jim Skinner is on it at Antioch Speedway. (John's Racing Photos)