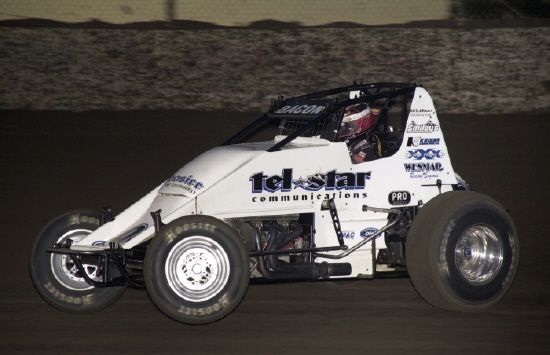 Brady Bacon won the Ron Shuman Classic Saturday night August 22, 2009 at Lakeside Speedway in Kansas City. (Lonnie Wheatley photo)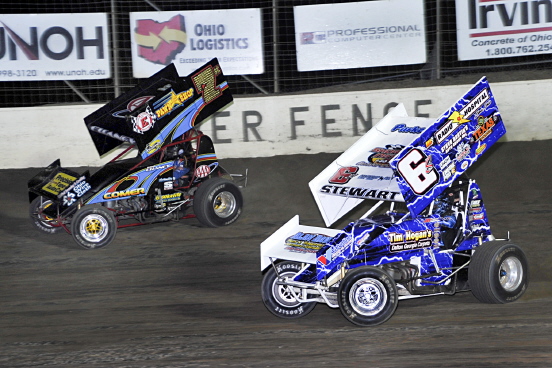 J.R.Stewart ( 6 ) slides under Rob Chaney during the Sprint King of the Quarter Mile race at Limaland Motorsports Park (OH). ...Mike Campbell photo.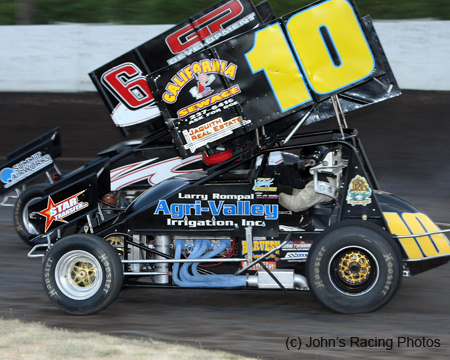 Anthony Simone is shown here dicing with Kyle Hirst.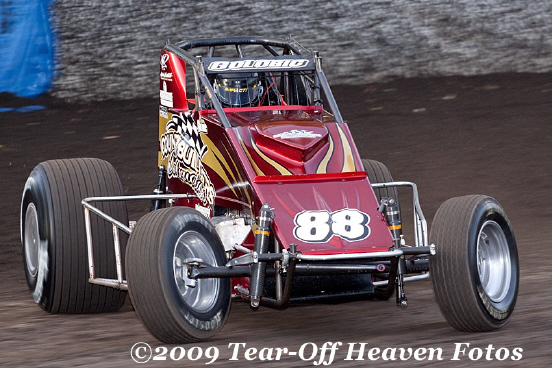 Shane Golobic won the 2009 Calistoga Speedway track championship.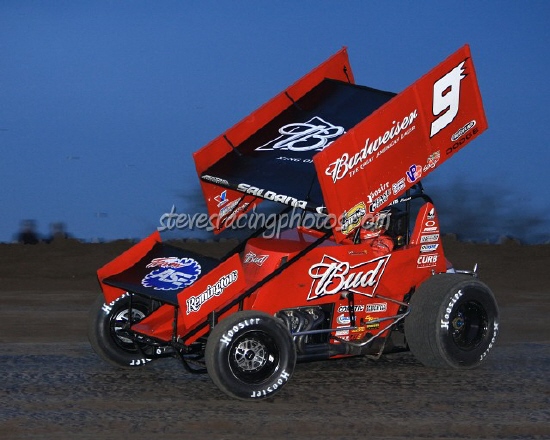 Joey Saldana won his second Gold Cup.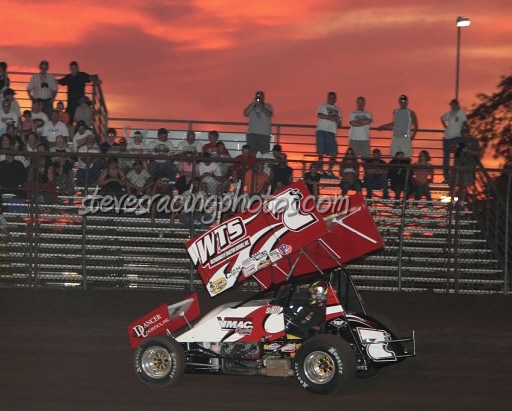 Jason Sides is captured here in Friday night action at the Gold Cup in Chico. Sides finished second on both Friday and Saturday as he continues to have his best season ever.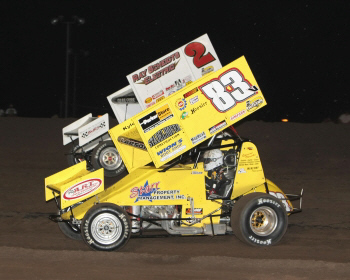 Kyle Larson races with Brad Furr at the 2009 Gold Cup (Steve's Racing Photos)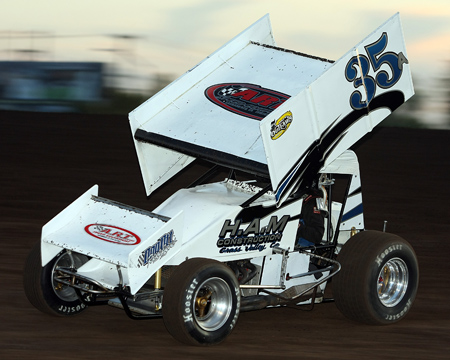 Wayne Johnson drives the H.A.M. Construction #35 at the Gold Cup. Hats off to the team for continually bringing in interesting out-of-state drivers! (John's Racing Photos)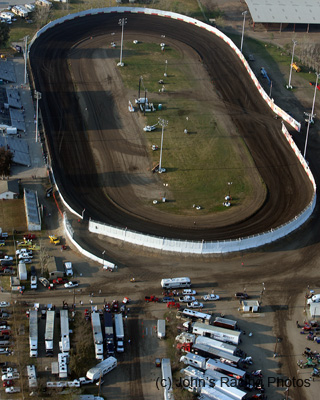 Thunderbowl Raceway in Tulare, CA will host the Trophy Cup October 23-24, 2009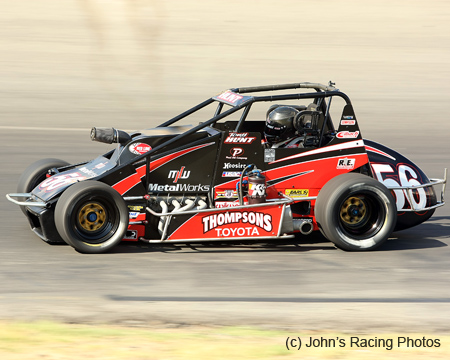 Tony Hunt is on the methanol at Roseville's All-American Speedway. Hunt and the USAC Western Sprint Cars will be in action this Saturday October 10, 2009 at Stockton 99 Speedway.