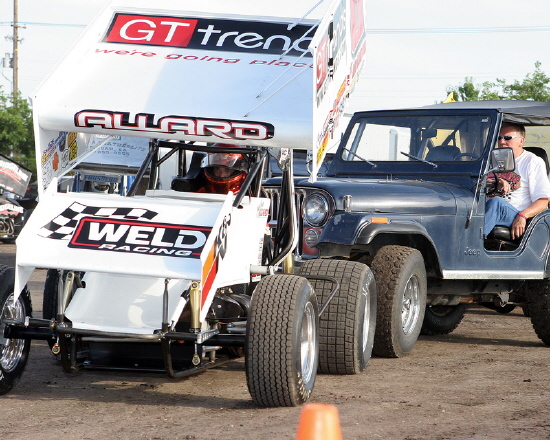 Chico's Jon Allard gets pushed off at Silver Dollar Speedway. (John's Racing Photos)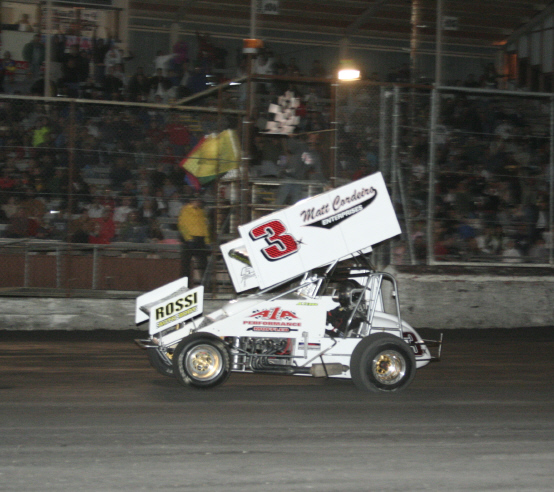 15 year-old Alissa Geving won the 360 sprint car feature at Petaluma Speedway recently. (Fred Adams photo)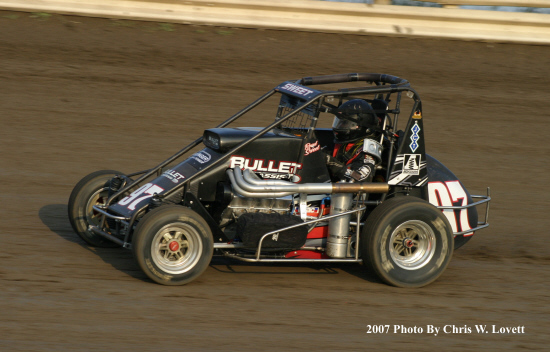 Brad Sweet has a ride on the famous Kunz Racing midget team. Here is Sweet at speed at the Belleville High Banks.
Kyle Larson, (15), became the youngest winner in the history of the Civil War Series Saturday night at Placerville Speedway. (Bill Sullivan photo)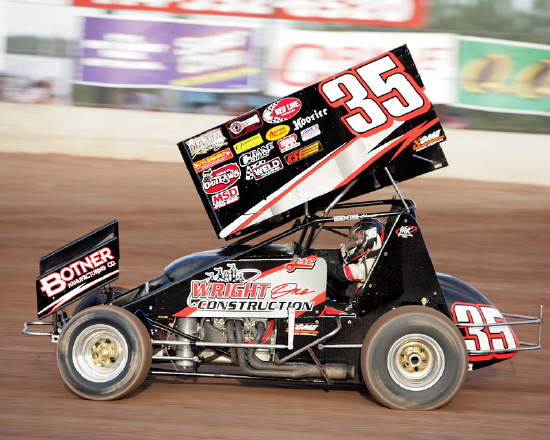 Jac Haudenschild looks for his first Knoxville Nationals title. (John's Racing Photos).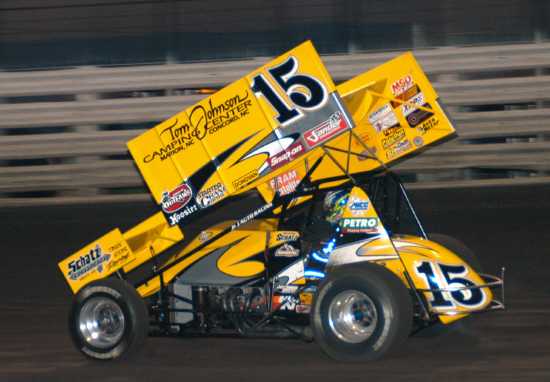 Donny Schatz won the 2007 Knoxville Nationals driving his family owned #15. (Chris Dolack photo)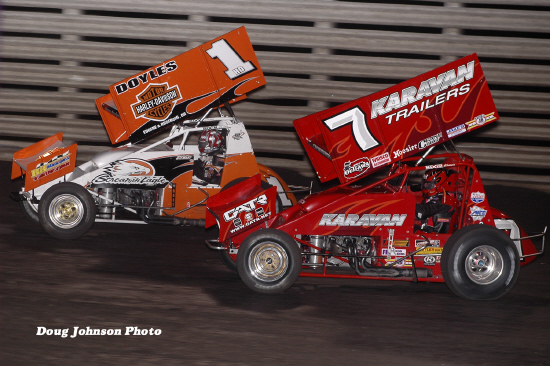 Craig Dollansky #7, races with Shane Stewart #1 at the 2007 Knoxville Nationals.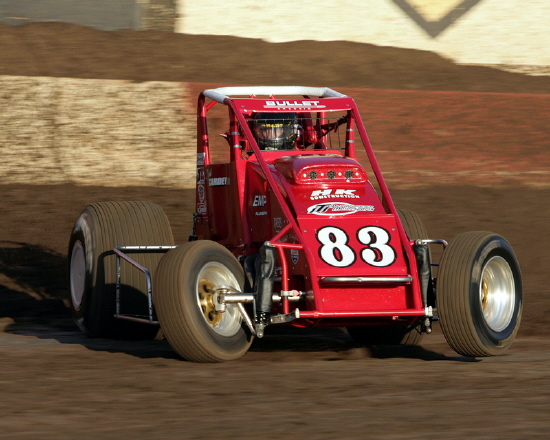 David Cardey is captured at Perris by John Mierhofer of John's Racing Photos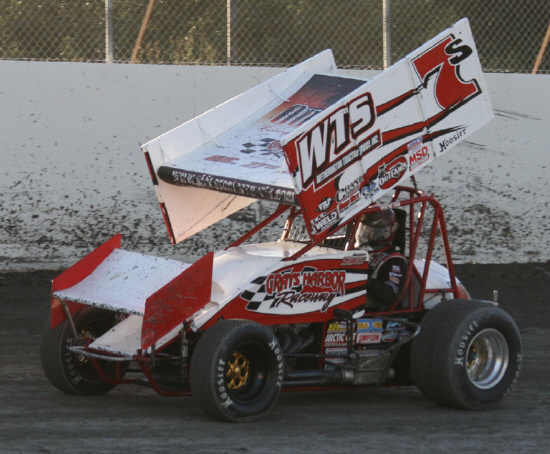 Jason Sides had quick time Friday night at Skagit Speedway. (Stevie Kinser photo)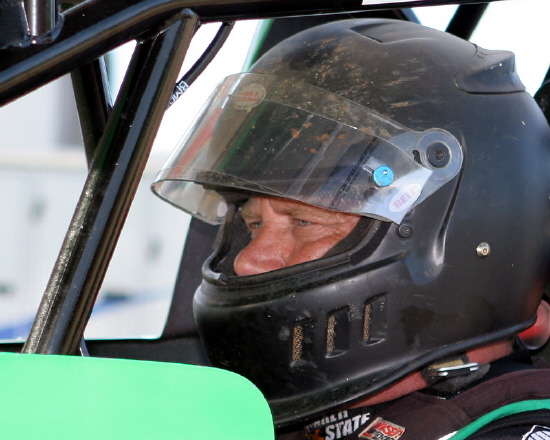 Steve Kinser is the King of the Gold Cups - John's Racing Photos