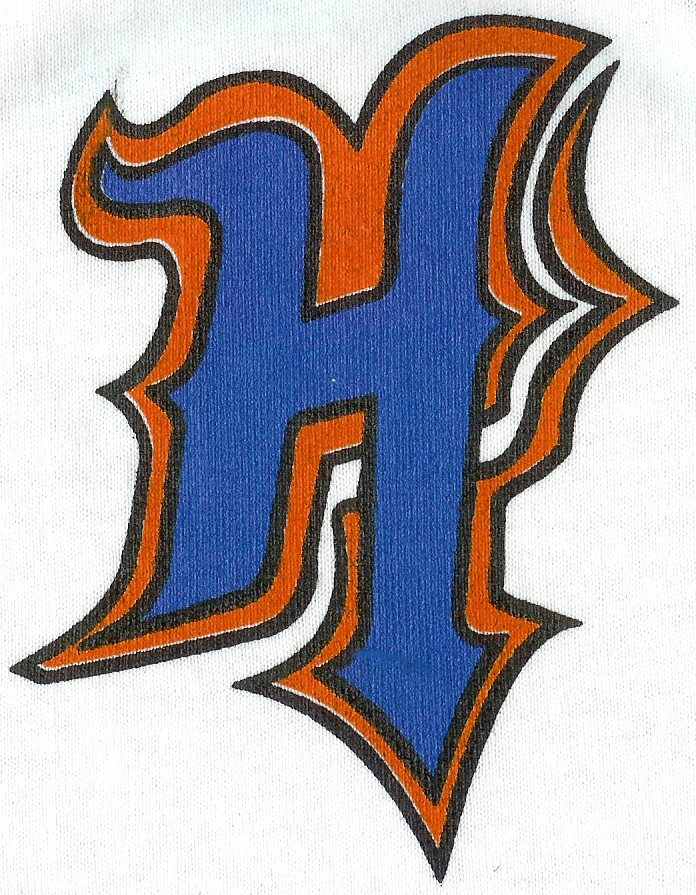 Perris Oval Nationals 2004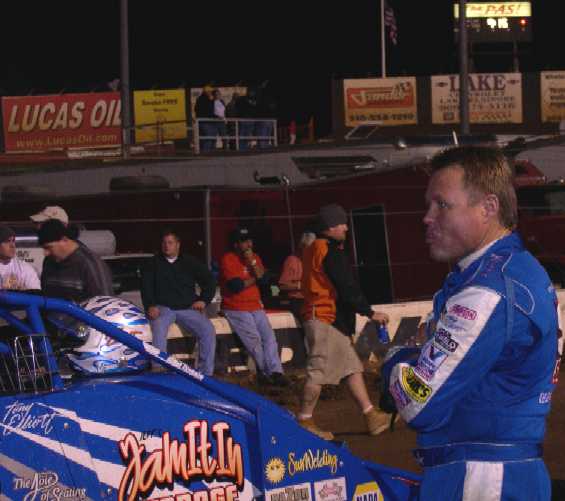 Tony Elliott ran the Walker #11 that Sammy Swindell won the Zimmerman Challenge with. Elliott
is a two time USAC National Sprint Car champion.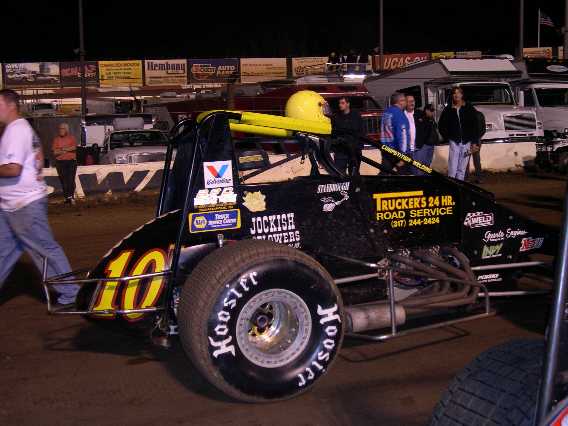 Jon Stanbrough continues to be one of the most underrated drivers in the country. He drove this #10 at the PAS.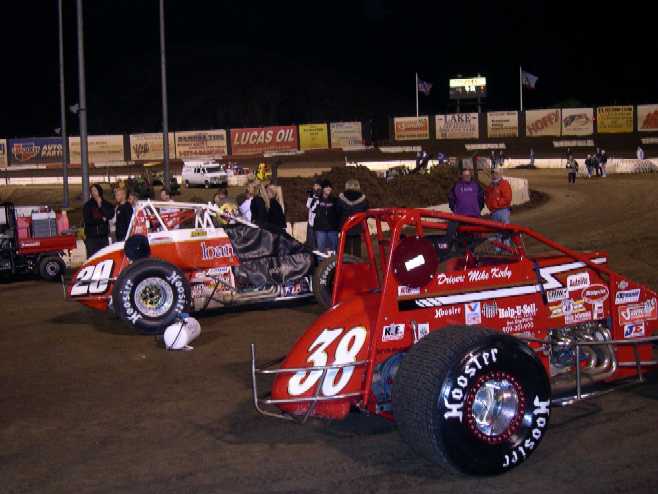 Bud Kaeding, a two-time winner of the event sat on the pole with Mike Kirby to his right. The front row for the Oval Nationals was inverted by six cars. Why race for points for two nights and then penalize the high points guy?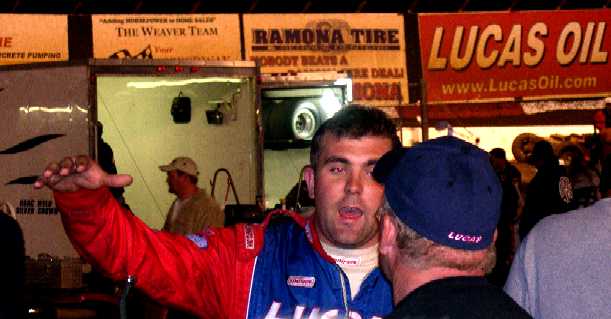 Levi Jones explains to Scott Benic what the #2b car was doing. Jones impressed and proved why he is rated in the top 20 in the RRS points. He finished third on Saturday.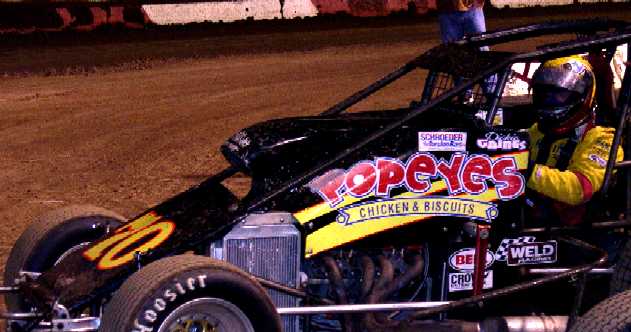 Dickie Gaines finished 5th in the B-Main, and 24th in the A-Main. Gaines ran third in the 2003 MOPAR Million at Eldora. He is the son of Hall of Famer Dick Gaines.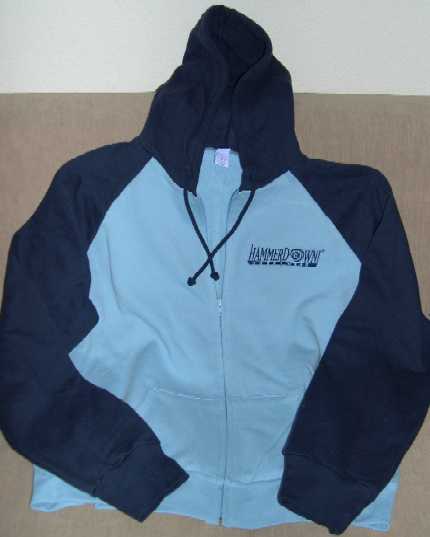 Get your female some HammerDown! Race Gear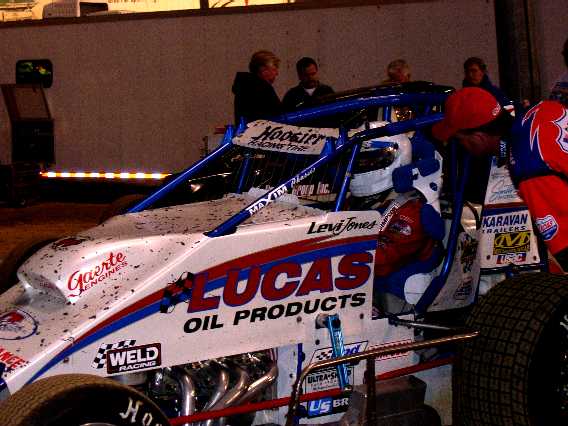 Levi Jones awaits hot laps. The pearl white Maxim he drives is a beauty.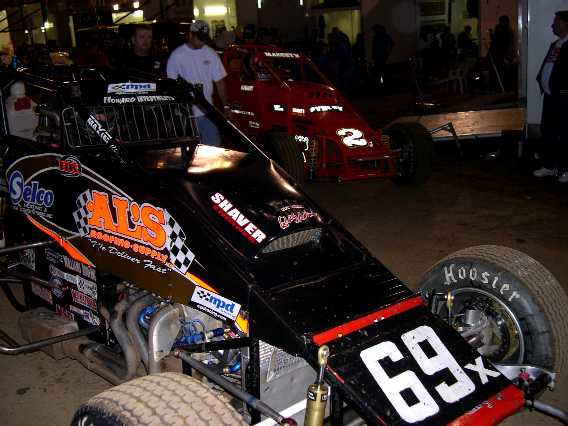 Brent Kaeding raced his #69x at Perris. The #2J in the background was Jesse Hockett's Perris ride.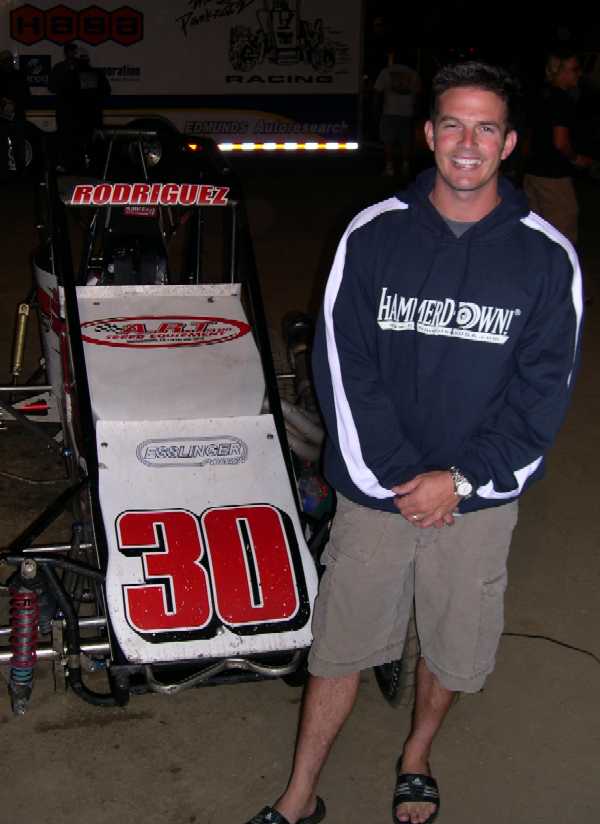 The HammerDown! Hooded Sweatshirt. Get yours today.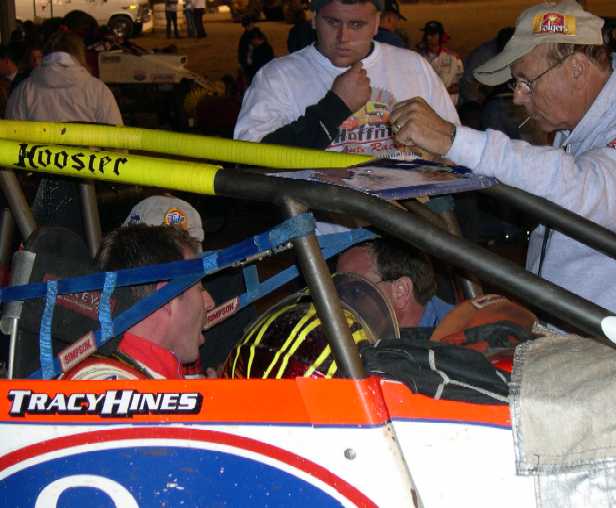 Tracy Hines communicates to Hoffman #69 crew members.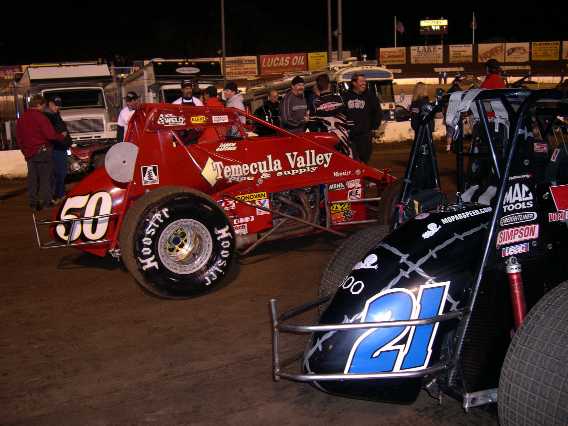 Damion Gardner's #50 and Cory Kruseman's #21 await the start of the Perris Oval Nationals. Kruseman won the $30,000 top prize after a great battle with Josh Ford. (Photo by BG)

HammerDown Duffel

Rip Williams and crew are getting ready for hot-laps.