| | | | | | | | | | | |
| --- | --- | --- | --- | --- | --- | --- | --- | --- | --- | --- |
| Past Champions | 2013: Donny Schatz | 2012: Donny Schatz | 2011: Donny Schatz | 2010: Paul McMahan | 2009: Donny Schatz | 2008: Donny Schatz | 2007: Donny Schatz | 2006: Donny Schatz | 2005: Steve Kinser | 2004: Steve Kinser |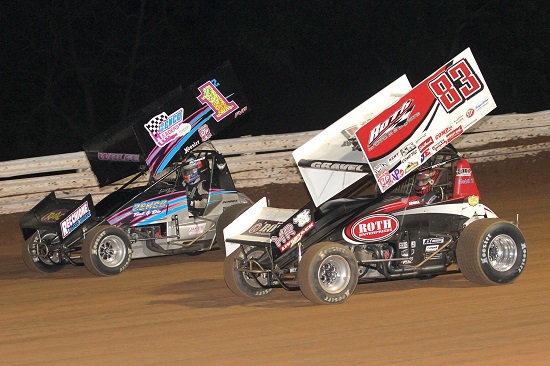 Lucas Wolfe #1z races with eventual National Open winner David Gravel #83
The All-HammerDown! Team
December 30, 2013. Rocklin, CA. ….HammerDownUSA.com today named the 2013 All-HammerDown! Team. Led by Racer's Racing Series Champion, Donny Schatz – the 40 driver "team" includes those who performed best at the highest paying and most prestigious American, grass roots, open-wheel events. "The All-HammerDown! Team is our way to show respect to the drivers that performed at an elite level during the American racing season," said Bobby Gerould – editor of HammerDownUSA.com. "We keep points for 60 of the biggest USA events. You have to finish in the top 15 in an A-Feature to garner points. This year there were 233 drivers that earned points but only the top 40 receive the All-HammerDown! status." Eight drivers continued their streak of making the All-HammerDown! Team in each of the eleven years since the honor was created in 2003. The talented eight are: Dave Darland, Tim Kaeding, Steve Kinser, Danny Lasoski, Jason Meyers, Daryn Pittman, Joey Saldana, and Donny Schatz. Five drivers made the team in 2013 for the first time in their career, headed by Rico Abreu. Joining Abreu as first-time All-HammerDown! Team honorees are Robert Ballou, Christopher Bell, Danny Dietrich, and Kevin Thomas Jr. All of the "new blood" is 25 years old or younger. (Read it all)

Racer's Racing Series
2014 RRS schedule / 2014 Points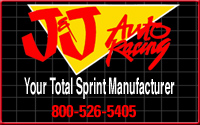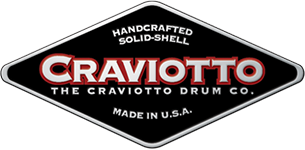 Racers Racing Series 2014 points
Donny Schatz - 1295
Daryn Pittman - 1212
Kerry Madsen - 1144
Paul McMahan - 1085
Joey Saldana - 752
Brad Sweet - 713
Shane Stewart - 704
Bryan Clauson - 604
Cody Darrah - 604
David Gravel - 604
Rico Abreu - 568
Dale Blaney - 568
Steve Kinser - 494
Stevie Smith - 458
Sammy Swindell - 454
Brian Brown - 422
Terry McCarl - 401
Jason Sides - 400
Tracy Hines - 352
Dave Darland - 339
Kraig Kinser - 334
Greg Hodnett - 327
Brent Marks - 324
Chris Bell - 323
Tim Shaffer - 321
Brady Bacon - 317
Jason Johnson - 306
Danny Dietrich - 297
Lucas Wolfe - 294
Danny Holtgraver - 288
Craig Dollansky - 271
Robert Ballou - 267
Danny Lasoski - 259
Kevin Swindell - 251
Jerry Coons Jr. 248
Sam Hafertepe Jr. - 246
Jac Haudenschild - 246
Chris Windom - 245
Mark Dobmeier - 235
Kyle Hirst - 235
Positivity - archives )
Troy's Tidbits - Troy Hennig hypes the media in a new "tidbits" Read it here.

Sites we frequent

ASCS / Handy Promotions / Hoseheads.com / Jack Slash / Midget Madness / Seven Industries / TJ Slideways / USAC Racing / World of Outlaws
Past news
The All-HammerDown! Team
December 31, 2012. Rocklin, CA. ….HammerDownUSA.com today named the 2012 All-HammerDown! Team. Led by Racer's Racing Series Champion, Donny Schatz – the 40 driver "team" includes those who performed best at the highest paying and most prestigious American, grass roots, open-wheel events. ..."The All-HammerDown! Team is our way to show respect to the drivers who are getting it done on a national stage," said Bobby Gerould – editor of HammerDownUSA.com. "We keep a points tally for 60 of the biggest events on USA soil. At the end of the season the top 40 in points make the cut." ...Eight drivers continued their streak of making the All-HammerDown! Team in each of the ten years since the honor was created in 2003. The talented eight are: Dave Darland, Tim Kaeding, Steve Kinser, Danny Lasoski, Jason Meyers, Daryn Pittman, Joey Saldana, and Donny Schatz. Four drivers made the team in 2012 for the first time in their career. Veteran pilot Greg Wilson, joined youngsters, David Gravel, Danny Holtgraver, and Chase Stockon as drivers being recognized for their fantastic national performances this season. (Read it all)
KYLE LARSON, Meyers, Saldana in spotlight - HD Staff - September 24, 2011 - Kyle Larson won the midget, sprint car and Silver Crown feature events at Eldora Speedway Saturday night - continuing an unprecedented season of success. The versatile 19 year-old had never raced at the Rossburg, Ohio half-mile before Saturday's USAC sanctioned Four Crown Nationals. ...Jason Meyers raced to victory in the World of Outlaws main-event at Lernerville Speedway Saturday night. The win snapped Joey Saldana's two-race win streak since returning from injuries suffered at the Kings Royal in July. Saldana won at Hartford, Michigan and at Eldora in WoO sanctioned events.
Gold Cup to red-hot Larson - HD Staff - September 10, 2011 - Chico, CA. ...Kyle Larson extended his streak of open-wheel brilliance Saturday night by claiming his first World of Outlaws win at Silver Dollar Speedway. Larson led all 40 laps of the race billed as the Gold Cup. The victory paid Larson $12,000. He was pressured late in the race by eventual runner-up Jason Sides. Andy Gregg finished third. Tim Kaeding was the hard charger of the race - advancing eleven positions to finish 12th. Kaeding qualified for the A-Main by running from 14th to fourth in the B-Main to earn the final transfer spot. ...Sammy Swindell paced time trials with a fast lap of 12.215. 50 cars were on hand.
Larson, Dollansky, Stewart star on busy Saturday - By Bobby Gerould - August 6, 2011 - On the busiest night of the year for the Racer's Racing Series - three drivers emerged with maximum points for scoring BIG wins. Craig Dollansky earned the $20,000 that accompanies the winner of the Ironman 55 - sanctioned by the World of Outlaws at I-55 Raceway in Pevely, MO. Kyle Larson captured the Belleville Midget Nationals - which paid $12,500. The 19 year-old from Elk Grove, CA. had never seen the Belleville High Banks before arriving at the track Friday. ...Shane Stewart won the ASCS sanctioned 360 Nationals at Knoxville Raceway in Iowa. Stewart was driving the Paul Silva owned #57. The winners were paid $10,000.
Saldana returns home - By Bobby Gerould - July 21, 2011 - Joey Saldana was released from the hospital Thursday following injuries suffered Saturday night at Eldora Speedway. The popular Brownsburg, Indiana driver had surgery Sunday on his right arm which was shattered in a turn two crash during the Kings Royal. Saldana also suffered a collapsed lung and broken ribs in the incident. He is sidelined indefinitely.
Saldana injured at Kings Royal - By Chris Dolack - July 17, 2011 - Rossburg, OH. ...Joey Saldana had surgery on Sunday in Indianapolis to his right forearm, which was broken in a multi-car crash early in the Kings Royal A-main Saturday night at Eldora Speedway. Doctors inserted two plates and 25 screws to stabilize his arm. Saldana's ribs were also injured in the incident, which contributed to a partially collapsed lung. He is expected to remain hospitalized until midweek.
Murphy wins Bradway/Patterson Memorial - HD Staff -June 10, 2011 - Peter Murphy walked away with the top prize Friday night at Silver Dollar Speedway. The transplanted Australian driver won the 40-lap Tribute to Dave Bradway Jr & Gary Patterson sanctioned by the King of the West series. ...38 winged 410 sprint cars timed in on the quarter-mile clay oval.
Kody Swanson interview video - See a dramatic video interview from WTVU: Click here.
Troy's Tidbits - Chico and King of the West voice Troy Hennig drops knowledge. Read it here.
Saldana wins Eldora - HD Staff - May 6, 2011, Rossburg, OH. - Joey Saldana, the World of Outlaws points leader, won the A-Main Friday night at Eldora Speedway in the series' first visit of the season to the high-banked half-mile. Saldana was trailed at the checkered flag by Sam Hafertepe Jr., Donny Schatz, Paul McMahan, and Greg Wilson. The Saturday show was rained out. The World of Outlaws now head to Williams Grove this weekend.
Saldana masters Tulare Thunderbowl - HD Staff - March 19, 2011 - Joey Saldana made a daring pass coming off of turn four around the outside of Jason Meyers to secure a victory Saturday night in the World of Outlaws visit to Thunderbowl Raceway. Driving Kasey Kahne's Red Bull #9, Saldana earned his second win of the young season. Meyers finished second followed by Donny Schatz, Jac Haudenschild, and Sammy Swindell.
Dollansky wires Mini Gold Cup - HD Staff - March 12, 2011 - Chico, CA. ...Craig Dollansky started outside the front row and led every lap of the Mini Gold Cup at Silver Dollar Speedway Saturday night. Donny Schatz closed in as the leaders hit traffic but Dollansky ultimately handled himself without a hiccup and won the 35-lap feature. Schatz was second, followed by Joey Saldana, Paul McMahan, and Sammy Swindell.
Steve Kinser's hot start continues - Las Vegas, NV. - March 3, 2011 - Steve Kinser continued his hot start to the 2011 racing season with a victory in the 30-lap World of Outlaws feature event at the Las Vegas Motor Speedway Dirt Track Thursday night. The win - was the fourth already this season for the 20-time WoO champion from Bloomington, Indiana. Kinser was followed at the checkered flag by Joey Saldana, Donny Schatz, Sammy Swindell, and Cody Darrah.
Sides wins WoO Volusia finale - By Kyle Luetters - Volusia, FL. Feb 13, 2011 - An emotional Sunday night at Volusia Speedway Park in the Sprint Car finale of the 40th Annual DIRTcar Nationals by University of Northwestern Ohio wrapped up with Jason Sides and his daughter celebrating in victory lane. After splitting the first four nights, all eyes were on Steve Kinser and Sammy Swindell to see if one of the legendary drivers could win for the third time in five nights. For Craig Dollansky, Sunday night was about redemption after going out three laps short of victory on Saturday. In the end, it was Sides who capped off a strong season-opening weekend with the ninth victory of his career in the Wetherington Tractor Services Maxim. "This is a very special win for me," said Sides, of Bartlett, Tenn. "It means the world to me that my family could be here. It's the first time that my wife, daughter and parents were here to see me win a race." (read more)
Larson lands big-time midget ride - By Gary Thomas & HD Staff - February 7, 2011 - Keith Kunz Motorsports in conjunction with Toyota racing Development have signed Elk Grove, California's Kyle Larson (18) to compete for the 2011 USAC National Midget championship. "I've had my eye on Kyle since his impressive run at the Oval Nationals at Perris last November," said Kunz. "I wasn't real sure what his plans were for this season but we approached him at the Chili Bowl to gauge his interest. With Toyota representatives in agreement, I decided a few days later to offer the ride to Kyle. He has proven in a short amount of time to be one of the most versatile dirt drivers in the country. Even though he lacks pavement experience, I feel, with his smooth driving style, he will pick that up quickly with many laps of testing. With two thirds of the schedule on dirt I have high hopes that Kyle can contend for the USAC National Midget Championship." (read more)
Rain postpones All-Star season starter - Georgia, USA - February 3, 2011. ...Due to significant rain moving through the area and a very wet and slick track, management at Screven Motor Speedway decided to postpone the season opening All-Star sprint car show. The event will be made up on Wednesday, November 2, 2011 - the Wednesday prior to the World Finals in Charlotte. Cars will be locked in based on their qualifying and heats from the rained out event held on February 3, 2011 and will run their full feature for $10,000 to win. Plus the O'Reilly All Star Circuit of Champions will also run a completely new show for an amount yet to be determined. Fans that were in attendance for the event on February 3, 2011 can use their grandstand tickets or their wristband for the make-up event on Wednesday, November 2, 2011 or any other special event at the track in 2011.
All HammerDown! Team 2010 highlighted by three new faces – By Bobby Gerould – December 23, 2010. Rocklin, CA. ….HammerDownUSA.com today named the 2010 All-HammerDown! Team. Led by Racer's Racing Series Champion, Paul McMahan – the 40 driver "team" includes those who performed best at the highest paying and most prestigious American grass roots open-wheel events. Nine drivers continued their streak of making the All-HammerDown! Team in each of the eight years since the honor was created in 2003. The talented nine are: Dave Darland, Jac Haudenschild, Tim Kaeding, Steve Kinser, Danny Lasoski, Jason Meyers, Daryn Pittman, Joey Saldana, and Donny Schatz. Three drivers made the team in 2010 for the first time in their career. Two youngsters, Kyle Larson (18), and Chris Windom (19) are joined by veteran Tim Crawley as drivers who had breakout performances this season. (read it all)
Clauson tops Turkey Night - HD Staff - November 25, 2010 - Irwindale, CA. ...Bryan Clauson won the 70th running of the Turkey Night Grand Prix Thursday night at Irwindale Speedway. Caleb Armstrong finished second followed by Dalton Armstrong, Kyle Hamilton and Bobby East. The race was the final event in the 2010 Racer's Racing Series.
Bud Kaeding handles Tulare USAC go - HD Staff - November 13, 2010 - Tulare, CA. ...Bud Kaeding won the 30 lap USAC National Sprint Car "Pacific Coast Open" Saturday night at Thunderbowl Raceway. Tracy Hines shared glory by winning the companion USAC National Midget 30-lapper. The event drew 33 sprint cars, and 32 midgets to the high-banked third-mile clay oval on a chilly Central California evening. Bryan Clauson established a single lap track record in the midgets - turning the track in 15.628 seconds. ...Alex Schutte used a fourth place finish in the midget feature to take the point standings lead for the USAC Western Midgets with two races remaining. There were numerous flips in the sprint car division. Jonathan Logan flipped during qualifying. Wes Gutierrez flipped during the fourth heat. Geoff Ensign flipped during the semi, while Clauson, Damion Gardner, Danny Sheridan and Tim Kaeding flipped during the feature.
Brad Sweet in the Right Spot for STN Glory Worth $15,000! - By Lonnie Wheatley, LITTLE ROCK, Ark. (October 30, 2010) – I-30 Speedway's Short Track Nationals is never short on drama. Saturday night's 23rd Annual event certainly was no exception, as Brad Sweet added yet another prestigious feather to his cap by taking the $15,000 winner's share in the 30-lap finale at I-30 Speedway. And, the Grass Valley, CA, native led little more than the final lap for his second ASCS National victory in as many nights after race-long leader Greg Wilson and Sam Hafertepe, Jr., ran afoul of each other on the white flag lap to open the door for an opportunistic Sweet. "They were battling hard for a $15,000 win and got together just enough, I was just barely able to shoot through the gap," Sweet explained after becoming the 16th different winner in the storied history of STN lore.
Trophy Cup to Jon Allard. Great racing again in Tulare - By Bobby Gerould - Tulare, CA. October 23, 2010 - Jon Allard won the $20,000, first place (in points) prize Saturday night at a packed Thunderbowl Raceway. For the second night in a row - the A-Main was decided on the last lap with Tim Kaeding holding off a mad charge by Kyle Larson to win the 50-lapper. Kaeding wound up second in the points followed by Roger Crockett, Jason Johnson, Tommy Tarlton & Larson (tied), Kyle Hirst, Bud Kaeding, Mark Dobmeier, and Jayme Barnes. Barnes established a new one-lap track record for 360 winged sprint cars Friday night - turning the 1/3-mile clay oval in 13.381 seconds.
Stanbrough wins 21st feature of 2010 at Haubstadt - HD Staff - Haubstadt, IN. September 18, 2010. ...Jon Stanbrough won the MSCS sanctioned Haubstadt Hustler Saturday night at Tri-State Speedway. The victory was worth $10,000 and it was Stanbrough's 21st feature win on the year. Following Stanbrough to the checkered flag were Blake Fitzpatrick, Kyle Cummins, Scotty Weir, and Hunter Schuerenberg. The event was a Racer's Racing Series points earning race.
Larson becomes youngest King of California - By Gary Thomas - August 21, 2010 - Placerville, CA. ...Entering the final night of the Golden State Challenge Series season on Saturday with a nine-point lead in the standings Elk Grove, California's Kyle Larson put together a smooth and consistent 30-laps of racing in the main event and drove to a fourth place finish at the conclusion to wrap up his very first King of California title. By winning the championship the 18-year-old became the youngest driver to ever claim the Golden State Challenge title in the 25-year history of the series. Larson finished the season with five A-main victories, 17 top-five finishes, 21 top-10's and six heat race triumphs aboard the Stadelhofer Construction, Peppermill-Resort-Spa-Casino-Reno No. 99.
Dramatic Nationals to Shaffer - HD Staff - August 14, 2010. Knoxville, IA. ...Tim Shaffer scored the biggest win of his career Saturday night in the 50th running of the Knoxville Nationals at Knoxville Raceway. The 43 year-old from Aliquippa, PA slid under Donny Schatz on lap 49 of 50 to steal the $150,000 top prize in sprint car racing's biggest event. Schatz inherited the lead from Sammy Swindell who flipped on lap 47 after popping a tire on the half-mile clay surface. Up to that point - it looked as if Swindell would win his second Nationals. But the race turned dramatically when Swindell crashed and the ensuing restart saw Schatz' #15 begin to smoke. Shaffer pounced at the opportunity and actually nosed in front of Schatz in turn four as the two closed in on completion of lap 48. Schatz responded to lead the lap but Shaffer was not to be denied as he again slid Schatz and this time made it stick to lead the final two laps. Schatz held on for second followed by eighth starter Shane Stewart. Craig Dollansky stormed from 24th to fourth and Kerry Madsen raced from eleventh to fifth. Greg Hodnett finished sixth with Paul McMahan racing from 22nd to seventh.
Stewart opens Knoxville Nationals in strong fashion - By Bobby Gerould - August 11, 2010 - Knoxville, IA. ...Shane Stewart powered his way to a convincing preliminary night win Wednesday night at Knoxville Raceway in the opening night of the 50th annual Knoxville Nationals. Driving the Paul Silva owned, A.R.T. chassis #57, Stewart used traffic to pass the low-riding Chad Kemenah on lap 20 of 25. Stewart then ran away with the win - which was good for $12,000. Craig Dollansky passed Kemenah as well to earn the runner-up spot. Kemenah settled for third followed by Davey Heskin and Jason Sides. ...Tim Shaffer paced the 50-car field in time trials. ...Heat racing was tough on the fast qualifiers as the top-eight by time all failed to transfer to the A-Main through their heat. ...Jason Meyers came across the line as the fourth and final transfer out of the B-Main but was disqualified for not going straight to the scales following the race.
Back to back big wins for Bud - HD Staff - Oskaloosa, IA. August 10, 2010 - ...Bud Kaeding won his second consecutive BIG race in the USAC National sprint car division Tuesday night with a convincing drive in the Ultimate Challenge. Kaeding backed up his win Sunday in the Non-Wing Knoxville Nationals with this triumph at Southern Iowa Speedway. The Ultimate Challenge win was worth $15,000. Bryan Clauson finished second followed by Levi Jones, Damion gardner, and Dave Darland.
Bud Kaeding tops Knoxville USAC go - By Bobby Gerould - August 8th, 2010. Knoxville, IA. ...Bud Kaeding dominated the Non-Wing Knoxville Nationals Sunday night at Knoxville Raceway. The Campbell, CA driver won his heat and the 26-lap feature event on the wide and racy 1/2-mile clay oval. Brady Bacon finished second followed by Daron Clayton, Scotty Weir, and Damion gardner. Tracy Hines established a new track record for the class in time trials with a single lap in 18.565 seconds. There were 33 cars on hand. Kyle Larson made his debut at "The Sprint Car Capitol of the World" with a second place run in his heat followed by a 16th place finish in the A-Main.
Hodnett takes Williams Grove Summer Nationals - HD Staff - July 24, 2010 - Greg Hodnett did it again. The "Outlaw Beater" won for the fourth time in the last six World of Outlaws A-Mains contested at the famous Pennsylvania half-mile dirt track. Hodnett stole the lead from Paul McMahan on lap 26 of 30 and then went on to score his tenth career WoO win. McMahan continued his hot streak with a runner-up finish. In so doing - McMahan closed to within 46 points of Steve Kinser in the battle for the top spot in the Racer's Racing Series - which awards points at only the biggest events of 2010. Kinser held a lead of over 150 points as recently as two weeks ago.
Hines Silver Crown star - HD Staff - July 22, 2010 - Claremont, IN. ...Tracy Hines won the J.D. Byrider 100 Thursday night at Indianapolis Raceway Park. The event was a points earning race in the Racer's Racing Series. ...The companion USAC National Midget race was snared by Kody Swanson, driving for the Wilke-Pak team.
Crew man Perez dies from injuries - Seattle, WA. July 21, 2010. ...Tyson Perez, an Australian crewman for Travis Rilat, died Tuesday in a Washington hospital. He and Rilat were critically burned in a methanol barrel explosion Sunday night at a race shop where they were preparing for the remaining Northwestern ASCS events. According to newspaper reports, Perez was attempting a stunt that went horribly wrong. Rilat remains in the burn unit at Harborview Hospital where his condition is listed as "stable".
Kinser wins Kings Royal. Saldana, Blaney, Johnson also RRS winners - HD Staff - July 17, 2010 - Steve Kinser won the $50,000 top-prize at the Kings Royal - sanctioned by the World of Outlaws at Eldora Speedway Saturday night. ...Joey Saldana won the "Knight before the Kings Royal" - while Dale Blaney captured the Brad Doty Classic last Wednesday at Limaland. ...Jason Johnson was the winner of the ASCS Fred Brownfield Memorial. All of those events were point earning races in the Racer's Racing Series. ...Meanwhile Jon Stanbrough emerged as the champion of Indiana Sprint Week. The top 15 in the final Sprint Week points will be awarded RRS points (as if one feature event).
Big weekend winners: Tatnell, Kinser, Chappell, & Shaffer - HD Staff - June 26, 2010 ...Racer's Racing Series points were awarded to the top fifteen finishers in two weekend events. The All-Star Speedweek finale at Fremont Ohio paid $10,000 to win and was captured by Tim Shaffer. Meanwhile the ASCS Daniel McMillen Memorial was snared by Zach Chappell. ...Steve Kinser won the World of Outlaws visit to Lakeside Speedway in Kansas City, KS. ...Brooke Tatnell surprised the WoO travelers with his win Friday night at McCool Junction, NE. The Australian ace is one of four drivers that have won a WoO feature event this season that is not competing full-time with the series.
Stewart wins his second Dirt Cup - By Kaleb Hart - June 19, 2010, Alger, WA. ...Shane Stewart further embedded his name into Skagit Speedway lore, winning his second Jim Raper Memorial Dirt Cup at Skagit Speedway. After starting from the pole, Stewart claimed the lead when race leader Jonathan Allard made contact with a lapped car, spinning himself out. Stewart had faded back to third, but reclaimed his second position just the lap before Allard's spin, as youngster Zach Zimmerly was giving Shane everything he could handle in traffic. After assuming the lead, Stewart was too strong in clean air, as he raced on to win his second Jim Raper Memorial Dirt Cup in the Danny Kirkpatrick owned #7k ART. The race win paid Stewart $25,000. Zimmerly ran second all three nights of the Dirt Cup in his DWT #94 ART. Two time and defending Dirt Cup Champion Jayme Barnes was the highest finishing local, piloting the Mt Baker Landscaping #33 XXX to third place.
Tanner Swanson, Schatz, E Gordon, Hmiel, and Coons star in biggest weekend - HD Staff - May 30, 2010 - The busiest weekend of BIG races in the calender year saw a diverse group of winners emerge. Tanner Swanson scored the biggest victory of his young career by driving the DeBeaumont Motorsports #51 to a win in the Night Before the 500 midget event sanctioned by USAC at Indianapolis Raceway Park. ...Donny Schatz handled the World of Outlaws feature event Saturday night at The Dirt Track at Charlotte (NC). ...Eric Gordon won his ninth Little 500 at Anderson Speedway (Anderson, IN.). ...Shane Hmeil was the USAC Silver Crown winner at the Indy Fairgrounds in the annual Hoosier Hundred. ...Finally, Jerry Coons Jr won the Hulman Classic sprint car race at Terre Haute (IN.).
Jesse Hockett dies in shop accident - by Bobby Gerould - May 26, 2010 - Tragedy struck Wednesday when star racer Jesse Hockett of Warsaw, Missouri was killed in a shop accident. Details are sketchy but apparently Hockett was electrocuted while preparing his hauler for the big weekend of racing ahead. He was 26 years old, and he is survived by his wife Tina Marie. The couple married in February of this year. ...Hockett was known as one of the sports most dedicated and brave drivers. Last weekend - he won three feature events.
Thriller: Rahmer Rolls from 24th to Win at Williams Grove - Mechanicsburg, PA- May 14, 2010 - Starting back in the 24th spot on Friday night at Williams Grove Speedway in the finale of the two-day World of Outlaws event at the famed half-mile, winning was the furthest thing from Fred Rahmer's mind. He would have been very content with a solid Top-Five finish or even a Top-10, knowing how many stout cars were lined up in front of him. As the laps wound down in the 30-lap contest winning became more of a possibility and in the end Rahmer was able to sweep by both Sam Hafertepe and Brian Leppo with just two laps left to take the top spot and ultimately the win. The win for Rahmer extended the Pennsylvania Posse's win streak to six over the World of Outlaws at Williams Grove Speedway. The $12,000 triumph was the sixth of his career with the World of Outlaws and fourth with the series at the famed half-mile. "This is unbelievable," said Rahmer, who pilots the C&S Lawn & Landscape J&J. "I couldn't be happier. I'm very proud to win against these guys, because I didn't know if I would do it again. This is great." ...Hafertepe finished second followed by Daryn Pittman, Joey Saldana, and Steve Kinser.
McMahan rules WoO Saturday at Eldora - HD Staff - May 8, 2010 - Rossburg, OH. ...Paul McMahan drove to victory Saturday night at Eldora Speedway in the World of Outlaws sanctioned feature that was also a points earning event in the Racer's Racing Series. Danny Lasoski was second to McMahan. Sammy Swindell, Steve Kinser, and Donny Schatz completed the top five.
Steve Kinser wins Jackson WoO - HD Staff - May 1, 2010 - Jackson, MN. ...The King of the Outlaws is back. Steve Kinser powered to his second victory of the young season Saturday night. The 20-time World of Outlaws champion drove the Tony Stewart Racing #11 under Joey Saldana in turns one and two on lap 18 and then won a drag race down the back straightaway to take the lead on the half-mile dirt track. The win was Kinser's 554th in his legendary career. Jac Haudenschild finished second followed by Lucas Wolfe, Paul McMahan, and Craig Dollansky.
McCarl has surgery - out indefinitely - HD Staff & Bill Wright. April 21, 2010 - Altoona, IA. ...Terry McCarl underwent surgery Tuesday on the biceps tendon on his left arm. He tore it in a freak accident installing the signs on top of the t-shirt trailer. It appears the injury will have him out of racing action for a significant period of time. McCarl is obviously bothered, but also realizes that things could be worse. "Whenever I start feeling sorry for myself, I think about (brother) Tommy (who died of cancer) and a lot of others, and realize that things could be a lot worse," says TMAC. "That said, it's very very difficult watching someone else drive your car. It was my idea to put Sammy (Swindell) in the car, and he filled in for me a few years back when I broke my leg. I really like he and (wife) Amy, and of course, we sponsored Kevin a bit last year." Car owner Tod Quiring said, "Starting at the Jackson WoO race on May 1, Sammy Swindell will be driving the Big Game Treestands #24 in replacement of the injured Terry McCarl," he says. "A complete schedule is yet to be determined. Stay tuned."
Sites we frequent
Handy Promotions / Hoseheads.com / Jack Slash / John's Racing Photos / Midget Madness
/ Race Fan Radio / Raceway Video / TJ Slideways / Umbrella Girls / USAC Racing /
Disclosure
HammerDownUSA.com is independently owned and operated by HammerDown! Promotions. Editor Bobby Gerould is employed by the World Racing Group (DIRTcar), (World of Outlaws). Gerould is an independent contractor with the following: United States Auto Club, Thunderbowl Raceway, Calistoga Speedway, Eldora Speedway, and King's Speedway , Sponsors of this web site include J&J Auto Racing, and Sprint Car & Midget Magazine.
Monday, October 6, 2014 2:10 PM