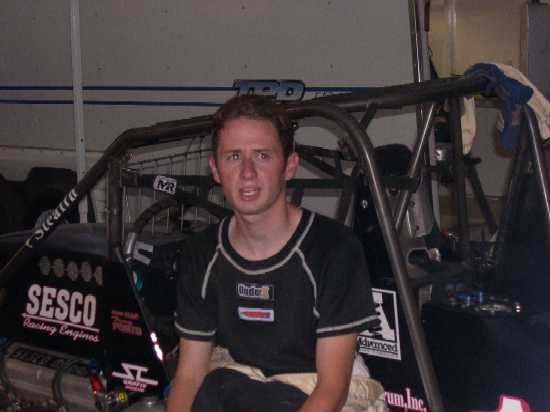 Jerome Rodela jumped into Rick Hendrix' #12.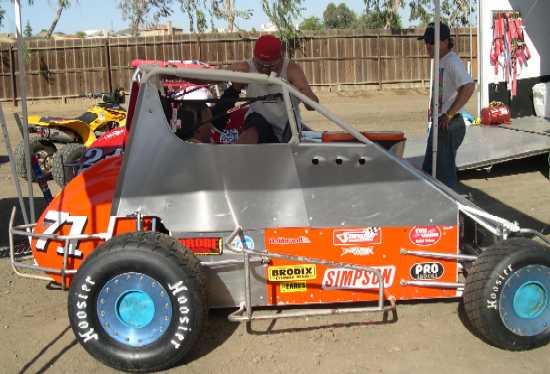 Bryan Drollinger brought out an updated Gambler midget.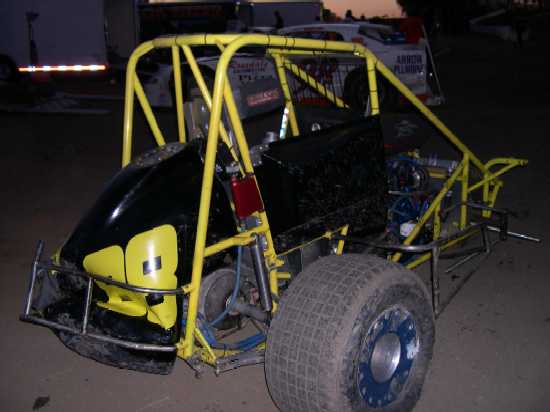 Aaron Schankerman flipped hard at the start of his heat. He was okay, the car needed some repairs.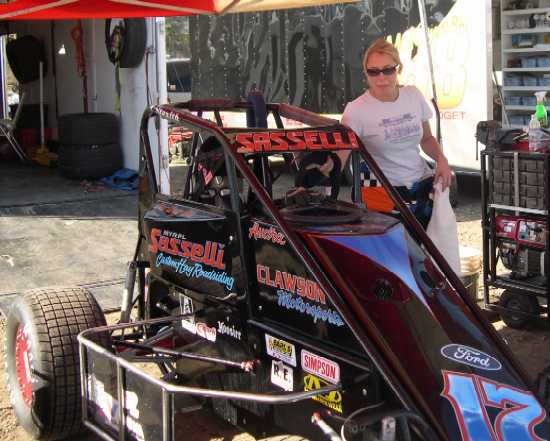 Audra Sasselli drives in the Ford Focus midgets.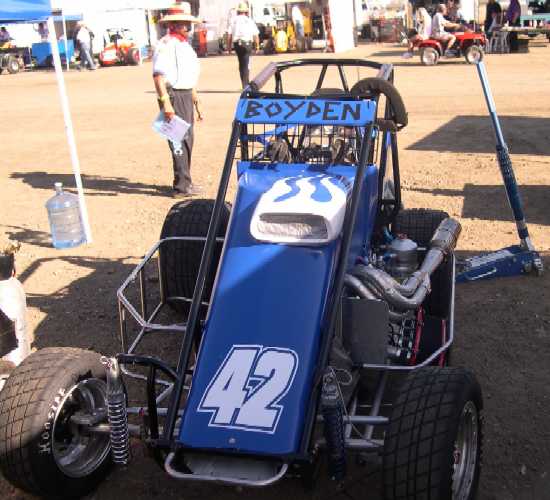 Garratt Boyden was in the house.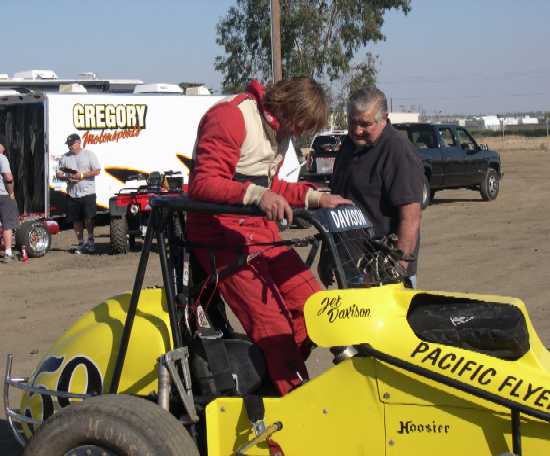 Jet Davison drives one of the oldest midgets in competition.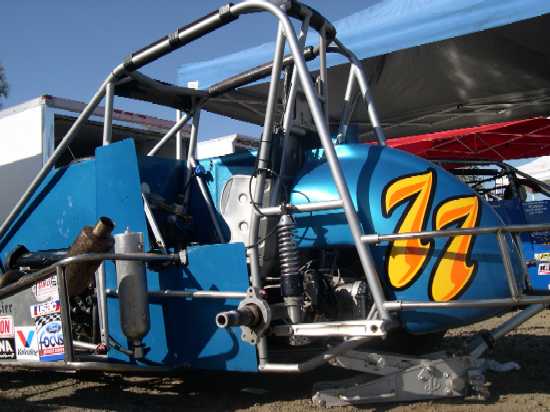 The Steve Davis #77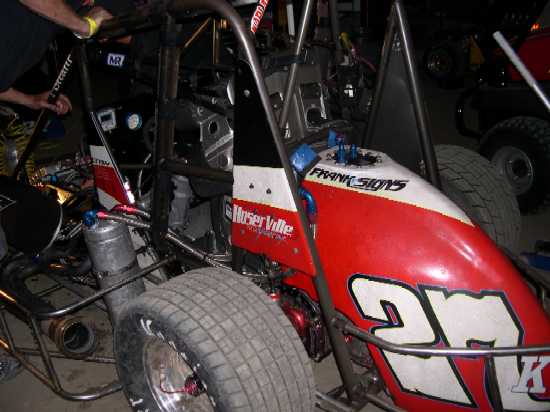 Ryan Kaplan's #27 sports a Randy Frank design.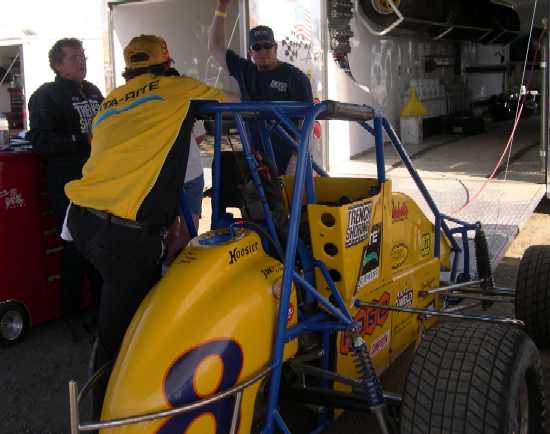 Wally Pankratz and crew stay shaded from the hot Oildale sun.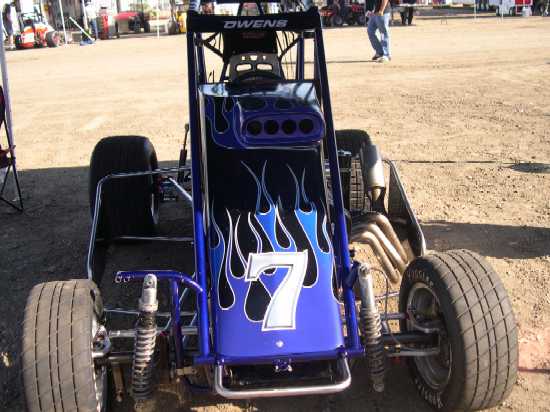 Todd Hunsaker drove this #7 in the Ford Focus feature.